KISS' Gene Simmons On Def Leppard's Hysteria: "Fantastic"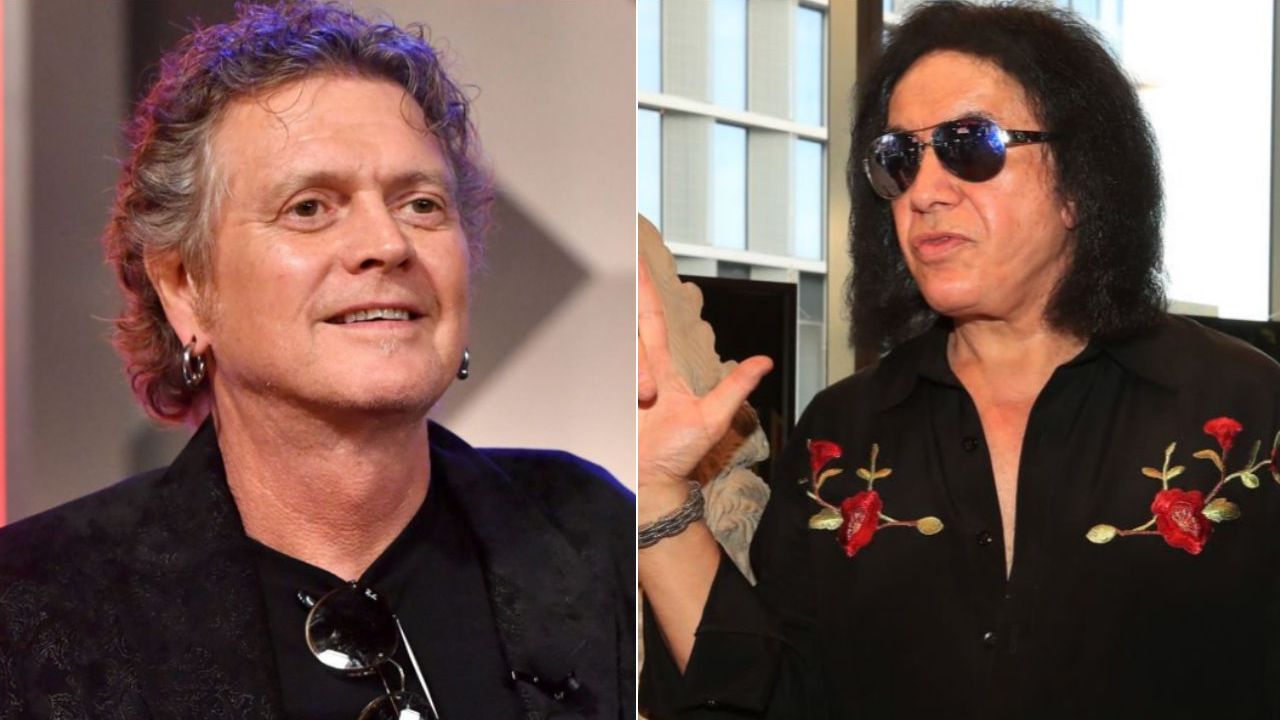 KISS bassist Gene Simmons sent his respects to the rock band Def Leppard and admitted that the band's fourth studio album, Hysteria, is a great album.
Gene Simmons is one of the most creative names in the rock and roll world. Since 1973, he has been creating new stuff with the band he received international fame, KISS. Performing in the band's entire material, including live albums, studio albums, and compilation albums, Gene Simmons is currently the bassist, songwriter, and singer of the band.
Except for his career with KISS, Simmons also has two different solo studio albums. Debuted with 1978's self-titled Gene Simmons, Gene Simmons has released his second and latest solo studio album in 2004, Asshole. He also made numerous TV appearances from 1974 to 2020, which started with 1974's The Mike Douglas Show and finished with 2020's Ridiculousness for now.
One of those bands Gene Simmons loves in the rock world is the 1977-formed English rock band Def Leppard, which has been preparing to tour over the world with Mötley Crüe under the name of Stadium Tour. Debuted in 1980 with On Through The Night, Def Leppard has released 11 studio albums at press time. The band's latest studio album was released in 2015, named the self-titled Def Leppard.
Hysteria is the album that helped Def Leppard to reach international fame, no doubt. It was certified 18x Platinum by three different industries, ARIA, BPI, and RIAA, and peaked on Norwegian, UK Albums, US Billboard 200, Australian Albums, and New Zealand Albums charts between 1987 and 1989. As of 2022, the album has over 25 million sales worldwide.
Recently, he made an appearance on Jeremy White Podcast and praised Def Leppard by touching on their best-selling album, Hysteria. When White said that he is a huge fan of KISS and Def Leppard, and their Hysteria, Simmons said that he knows them very well and the album is still fantastic.
"[The album is] fantastic, and I know the guys well," Simmons says.
Gene Simmons Speaks On Hysteria's Producer Mutt Lange's Impact On The Album
Gene Simmons then spoke about Hysteria's producer Mutt Lange. Revealing the producer's impact on Hysteria, Simmons said that Lange made them play the entire song string at a time. According to him, no one will ever do that without Mutt Lange.
"Mutt Lange, the producer, actually made them hit a note, a string at a time," he adds. "So, you play the whole song string at a time."
"Then you do another track to make up the chord. Usually, you do a chord, whatever your chord variations are, and you get a full four, five, six strings on it. Nope, Mutt would make them record a note at a time.
"As the chords moved a note and then you'd come back. Obviously, it took over a year. There are exceptions to the rule, but without a Mutt Lange or somebody there, you're not going to be able to do that.
"You may as well be true to your own soul if you know what I mean."
Back in June 2021, Gene Simmons had opened up about KISS receiving hate comments from fans after going disco with the 1979 hit single I Was Made for Lovin' You from the Dynasty record. When the interviewer asked him if the album was hit or miss, Simmons said that it was a multi-platinum record, so it was a hit album.
"Well, when people talk about that record as hit-or-miss – it was a multi-platinum record, so that's called a hit," Simmons replies.
"There are some songs that are pop – yeah, by definition it's called a hit. 'You know, I don't like the way that guy hit that baseball, that home run that he hit.' Idiot, it was a home run.
"So that's called a home run. It doesn't matter how you feel about it. These are semantics, but I'm not anti-semantic. You see what I did there?"