Dave Mustaine Calls Out James Hetfield To Write Music Together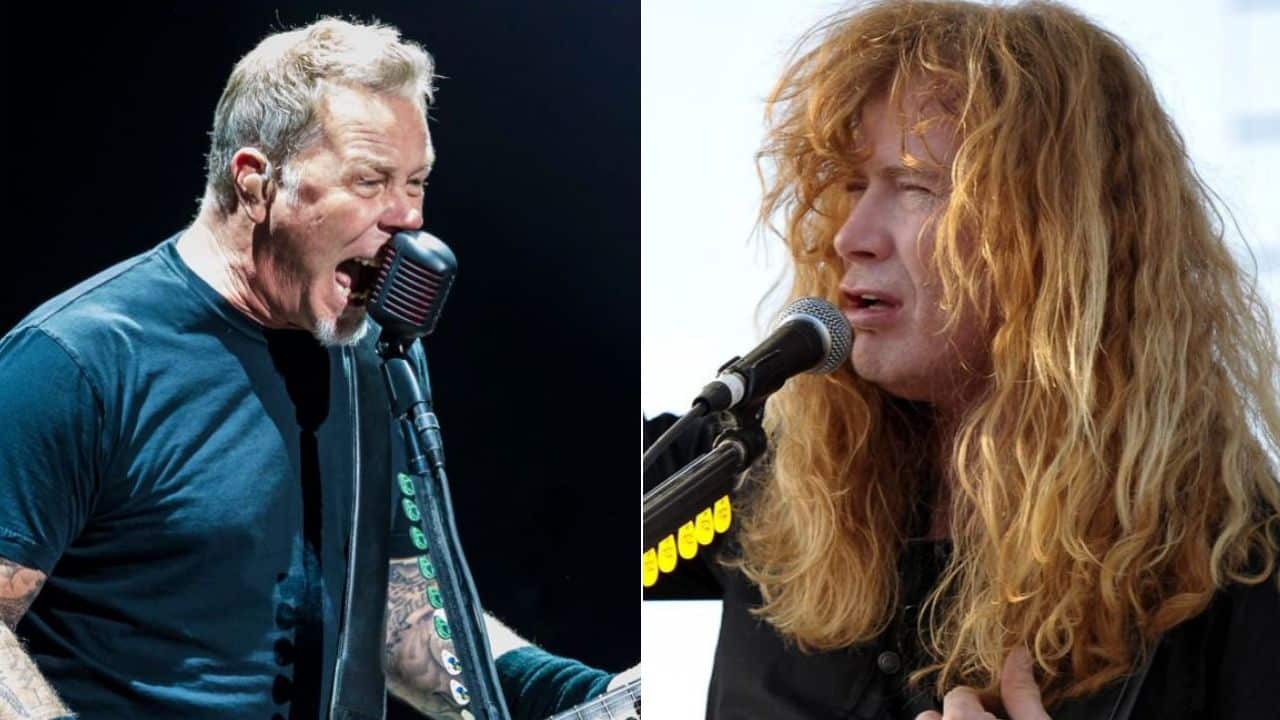 Former Metallica lead guitarist and current Megadeth frontman, Dave Mustaine, sat with Andrew Daly of Vinyl Writer Music to discuss his musical lifestyle. In the interview, Dave Mustaine admitted that writing music with James Hetfield together is one of those things he wants secretly in the future.
From his join to Metallica in 1981 to getting fired from the band in 1983, Dave Mustaine had always been a creative person for Metallica. He contributed to the band developing its sound over the years and brought them a whole different view. But unfortunately, hard work and innovation weren't everything you had to do when you were in a band. The healthy communication among the group members towards each other was among the factors that could move the band decisively further. Dave Mustaine couldn't succeed with it at the time, and he even punched James Hetfield in the face. The discomfort he caused led to his getting fired from the group.
Following his departure from the band, Mustaine formed his own act Megadeth to go further in the rock and metal world. He has released sixteen studio albums with his band and made them one of the best-selling metal bands of all time, with over 50 million album sales. His hard-working paid off, and he succeeded to name the band among The Big 4 thrash metal acts that featured Slayer, Metallica, and Anthrax, except for Megadeth.
Over the years, Dave Mustaine and Metallica have appeared side by side on the live stage many times. Obviously, Dave hasn't wanted those appearances to be the last for him and Metallica. During his interview with Andrew, he called out James Hetfield to make music once again, saying that he has secretly wished for this.
"I have been secretly hoping there'd be a day where James [Hetfield, his former bandmate in Metallica], and I can write together again," Mustaine says.
Continuing his words, he mentioned people who want to see that collaboration. According to him, writing music with James Hetfield makes his band Megadeth and Metallica gain a lot of experience.
"I think the world really does want us to do that, and I think there is a pretty good possibility of it happening down the line," he continued. "I do think that it's possible that one day James is going to come around and that he and I are going to be able to do something together again. I guess that's one of the things that has always kept me pushing forward. I think it'd be good for Megadeth, and it could be great for Metallica too."
Improving his relationship with James day by day, Mustaine had also admitted earlier this month that he had sent a supportive message to James after said he's mentally collapsed. Although James did not text back, the message he sent was important to him.
"I sent a text message to James just a couple of days ago after he'd said that he was insecure about his playing," he says. "I said: 'James, I love you and I really like your playing.' He didn't answer. Of course not. Why would he? The point is I wanted him to know that I've had those feelings too, but I don't now."