Halestorm's Lzzy Hale Encourages People To Love Themselves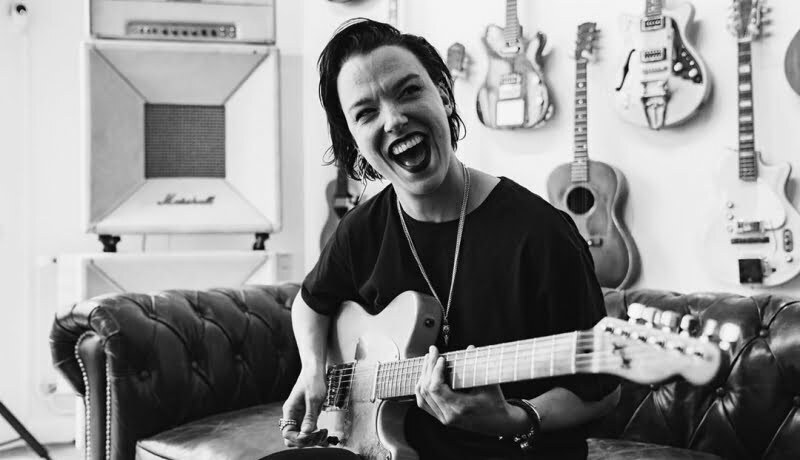 Halestorm frontwoman/guitarist/singer Lzzy Hale has recently shared a long and important letter through her Instagram account to encourage people who follow her.
In the social media post, there was a long letter written by Lzzy Hale. With the letter, Lzzy Hale, who has 530k followers on Instagram, aimed to touch people's life.
Sharing her thoughts about the people's opinion of themselves, Lzzy Hale has sent a photo of herself. In the photo, Lzzy was looking across at the camera.
Speaking about encouraging people, Lzzy Hale said that she has been doing practice to love herself every day.
"Self love is hard work. To be proud of yourself is hard. There is so much in this life that can make your brain spiral out in a million different directions and make you believe you are unworthy of love or forgiveness. I practice self love everyday."
Lzzy has given tricks to people about how they can love themselves.
"I start by pretending like I'm the only person left on earth. Then I start counting the things I like about me, both inside and out, the things I can do, the things I like to do, or like to wear etc."
According to Lzzy Hale, the negativity is about what people have said to her.
"Then I list the things I don't like about myself, and it becomes apparent that MOST of the things that I don't like about myself, are only because it is scoffed on or judged by others, or societal 'norms.'
"When I'm finished, I'm left with a few things that I want to improve upon for ME, as an act of Self Love. Brings a whole new meaning to 'Baby, Love Me Apocalyptic' haaa."
She sent positive vibes to people and concluded her words, saying, "Love yourself like it's post apocalypse…. Cuz YOU should be the person you love the most. Xo HAPPY WEDNESDAY!"
Lzzy Hale has recently appeared on a cover effort titled "Mouth For War." The track is originally played by Pantera. The cover version is also includes Gina Gleason, Reba Meyers, Madi Watkins, Ben Koller and Jordan Olds.
In December 2018, the American rock band Halestorm was nominated for a "Best Rock Performance" Grammy Award for its classic song "Uncomfortable."
Lzzy Hale and her drummer Arejay Hale has formed Halestorm together in 1998. Following the band's forming, Joe Hottinger has joined the band in 2003. Just a year later, in 2004, Josh Smith has joined the fold.