Ted Nugent On Kanye West: "I Think People Should Pay Attention To Him"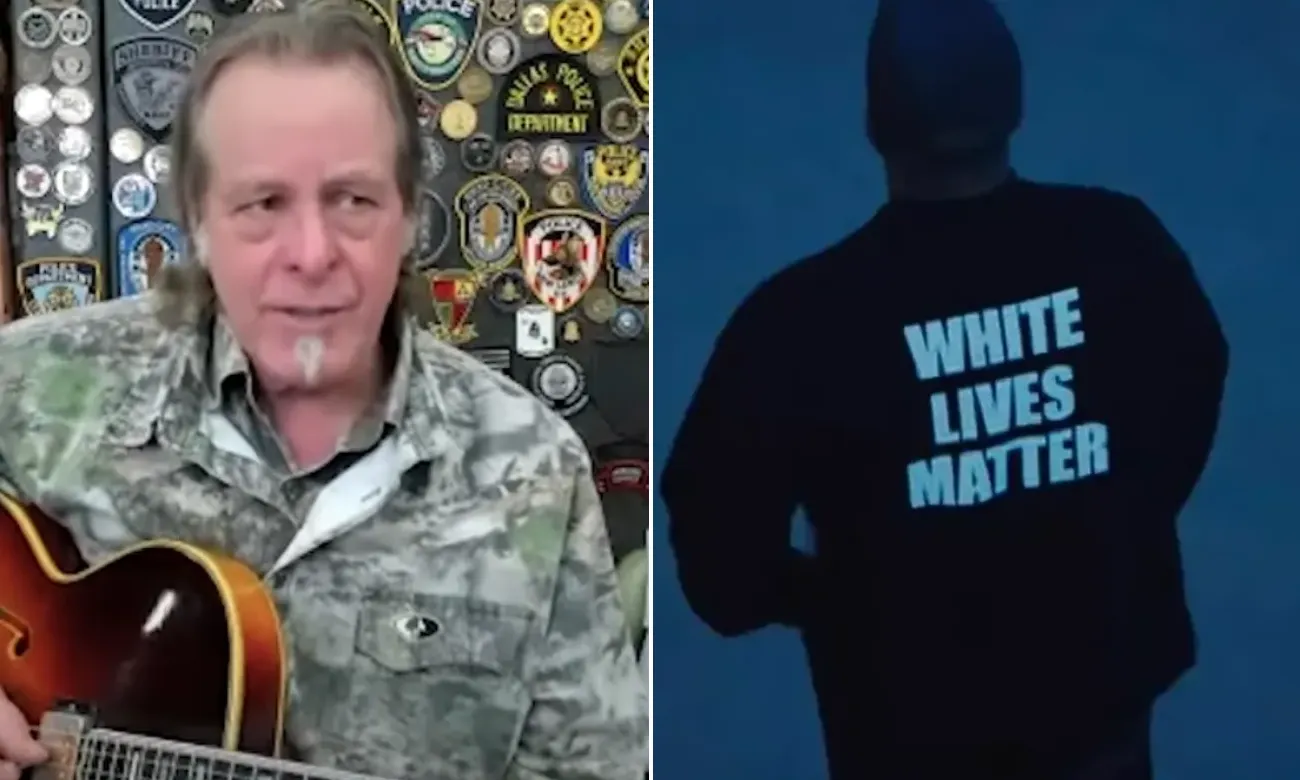 In his recent episode of The Nightly Nuge, Ted Nugent, the rock musician and activist, shared his honest thoughts on Kanye West wearing a 'White Lives Matter' shirt during his appearance at Paris Fashion Week.
Ted Nugent has been touching on topics that have been on the agenda for a while using The Nightly Nuge. The program seems to be a way of opening himself to the world. Since then, the rocker has spoken out about Beyonce when she was criticized for using an indecent word in her lyrics and showed his support for the R&B artist. In addition, the musician, who has also criticized the Rock Hall every time he talked about them, also shared his thoughts on the stolen The Eagles lyrics.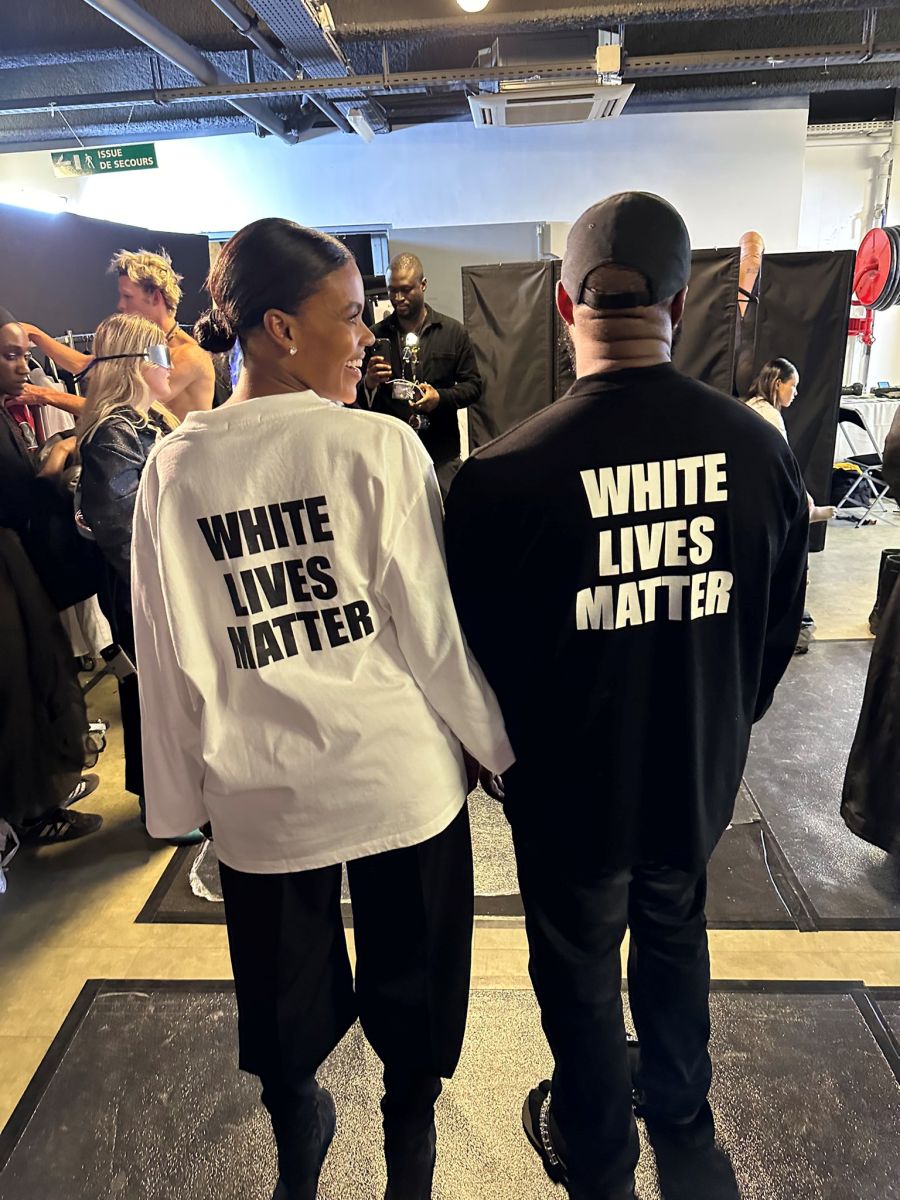 Earlier this month, Kanye West attended Paris Fashion Week. At night, he wore a controversial shirt with the slogan 'White Lives Matter,' which made many 'Black Lives Matter' supporters angry. He was not alone while wearing that shirt at night. The US conservative commentator Candace Owens was also a name who joined the rapper in his wearing the slogan. As some of you might remember, he told Tucker Carlson days later that he thought wearing that shirt was a "funny thing."
Recently, Ted Nugent commented on Kanye West, who changed his name to Ye, wearing 'White Lives Matter' shirt earlier this month. He remembered West's interview with Carlson and then praised Kanye West, saying that people should pay attention to what he says.
"Well, I watched the interview with Tucker Carlson," Ted says (as transcribed by MetalCastle.net). "It was just one of the most brilliant journalistic moments in the history of journalism. Tucker Carlson is certainly a warrior of the truth, logic, and common sense – good over evil, right over wrong.
"And, old Kanye West, now considered Ye West, [he is] a man of great vision and an entrepreneur rock solid in the asset column. [So], Kanye stood strong for God, family, [and] country against the self-inflicted evil scourge of the forced transgender confusion that exists out there. So, the guy – I don't know if you've ever seen his chorus – does a church coral with hundreds of the most gifted, talented, spiritual soul music forces I've ever seen moving, moving spiritual music. And Kanye West is behind all that. And he's coming right out condemning the sexualization of our children. Especially at the hands of his ex-wife in the entire Kardashian realm. What a bunch of rotten horrible people. So, it is a really ugly chapter, and I think people should pay attention to Kanye West.
"I think he's made some blunders in the past when he got up. I forget the name, Taylor [Swift] something was winning an award, and Kanye got up there and protested. I thought that was kinda cute. But it was harmless for the most part. But he seems to have really come onto his own."
Ted Nugent Adds Kanye West 'Has Been Attacked For Standing Up For Christianity'
Ted Nugent then added that some people had attacked Kanye West for standing up for Christianity.
"He's been canceled; he's been attacked for standing up for Christianity, for standing up for the unborn human life that is maniacally scrambling to slaughter," he continues. "He has identified, as a black man, what you and I cannot say as non-blacks. He has condemned the Democrat party of system of genocide where more black children are murdered in the womb. Then [they] are even slaughtered on the streets. The blacks that are slaughtered on the streets are slaughtered by blacks—the sensationalizing and celebration of obesity in the black community all too often, which is unhealthy. Kanye was touching and pushing all the important quality of life buttons you have to respect life in the womb. You have to respect the Ten Commandments and The Guidance and nurture and love and discipline our children."
When the host touched on the photo that featured Kanye West, and Candace Owens wearing 'White Lives Matter' shirts, Ted said he's ordered the same shirt and will wear it when it arrives.
"It said that everybody knows that all lives matter," he adds. "So I'm going to have a shirt that says lives matter. But that someone would find fault with a shirt that says white lives matter as a stand-alone declaration, just like black lives matter-if, the scam punks of black lives matter actually meant what they said, we would support it.
"But they don't mean what they say. They take gazillions of dollars, and they enrich themselves. And Kanye and Candice Owens have called them out on that. So, yes, I've ordered one of those white lives matter. Because, as a black man myself from Detroit, I want to give reference to my fellow musicians no matter what color they might be."