Queen's Brian May Says Freddie Mercury's Birthday Is Not A Celebration Day For Him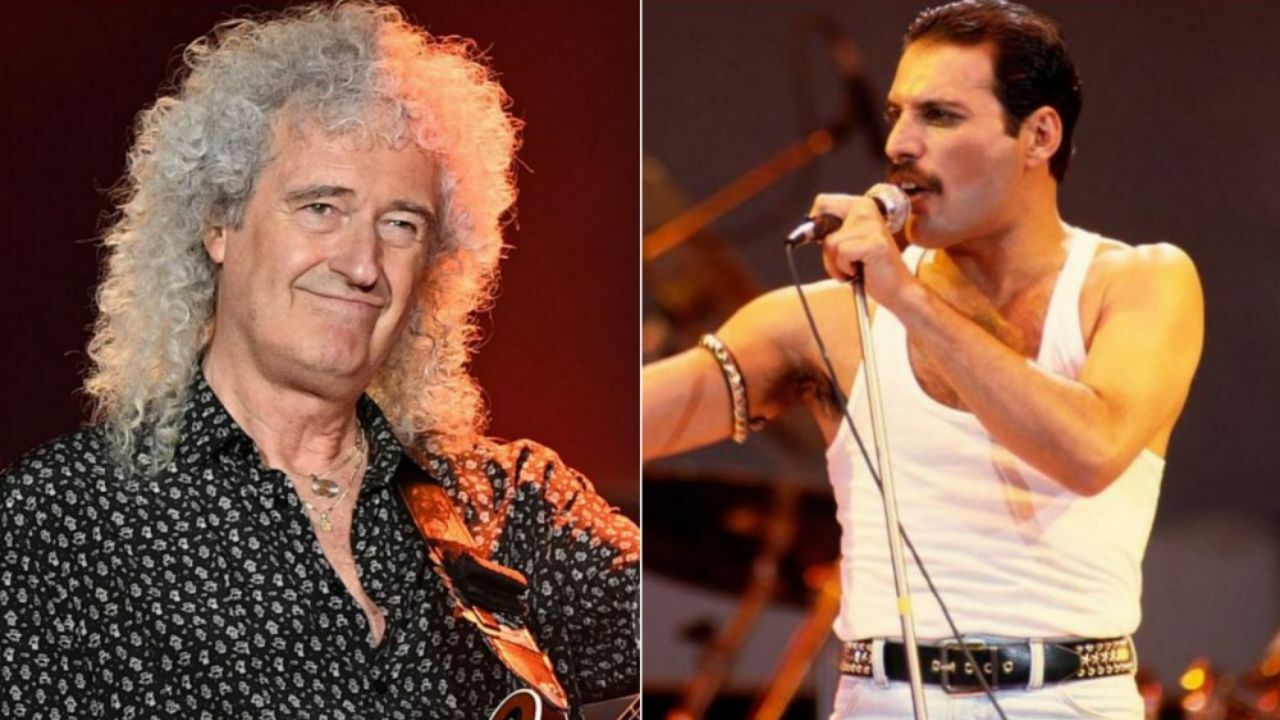 Brian May shared devastating tribute messages for his late bandmate Freddie Mercury.
Queen guitarist and founding member, Brian May, has taken to his official Instagram account to mourn his late bandmate Freddie Mercury on his birthday and shared heartbreaking messages about him.
Borning on September 5, 1946, Freddie Mercury, who is widely regarded as one of the most successful singers in the rock community, passed away in 1991 due to AIDS. He was 45. Throughout his appearance in live scenes, Freddie was beloved by many rockers. The musician and his voice have been continued to inspire young and new musicians, although he's gone thirty years ago.
After the tragic passing of the band's musician Freddie Mercury, the surviving Queen members Brian May and Roger Taylor have been continued their careers with and without the band. In 2004, the band was joined by Paul Rodgers for 5 years until 2009. Two years later the collaboration, Adam Lambert joined the band and still rocking the stages with legendary Queen songs.
Brian May was one of those who was strongly affected by the death of Freddie Mercury. Recently, the guitarist has added new social media posts to his channels and paid his tribute to the singer.
In his first post about Freddie Mercury, Brian May has sent a 2-min video about the musician created by an Instagram artist. He said that he was glad to see his favorite singer's video and that happy early 75th for him.
"Enjoy this tour of Freddie's incarnations and moods through the eyes of extraordinary artist @nenu_ph – one of the most visionary artists we're lucky to have here in our Instagram community," he said.
"I'm sometimes accused of favouritism. Do I have favourites ? Damn right I do !!! I'm sure you do too. So here is a nod to one of my absolute favourites.
"And – my favourite of his portraits of my favourite singer ? Well, you will see at the end of this clip. I feel like I'm looking into Freddie's eyes. Early Happy 75th, dear pal. Bri."
Brian May Says Freddie Mercury's Birthday Is Not A Celebration For Him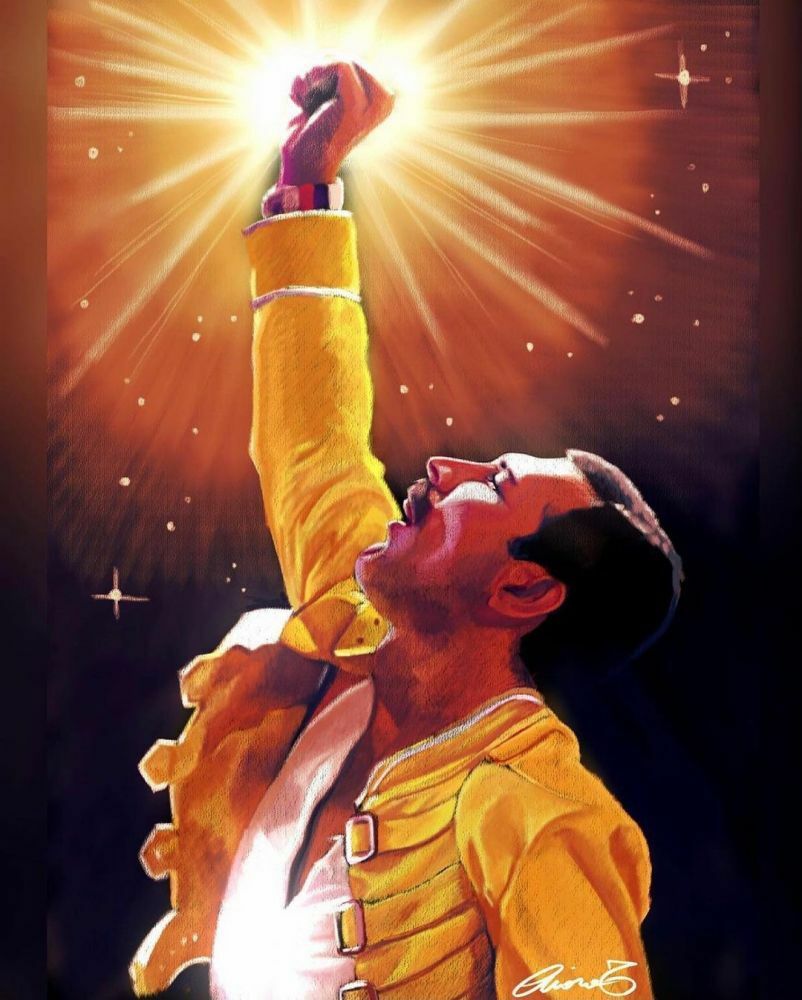 Shortly after the video about his late bandmate Freddie, Brian May has once again taken to his Instagram and admitted a saddening truth that might make emotional some Queen fans.
In the social media post, there was a portrait of Freddie Mercury, who raised his hands to the sky.
In the tribute message, Brian stated that September 5 reminds him of the unresolved feelings of regret.
"Sitting here wondering how to wind up this day," Brian reveals. "To be honest, 5th Sept is not a day of celebration for me … it's always tinged with darkness and unresolved feelings of regret.
"But this beautiful new portrait of Freddie by my dear friend Chiara reminded me that Freddie's star still burns bright – and who could have imagined that his light would reach every corner of this crowded world."
Roger Taylor Mourns Freddie With A Rarely-Known Pose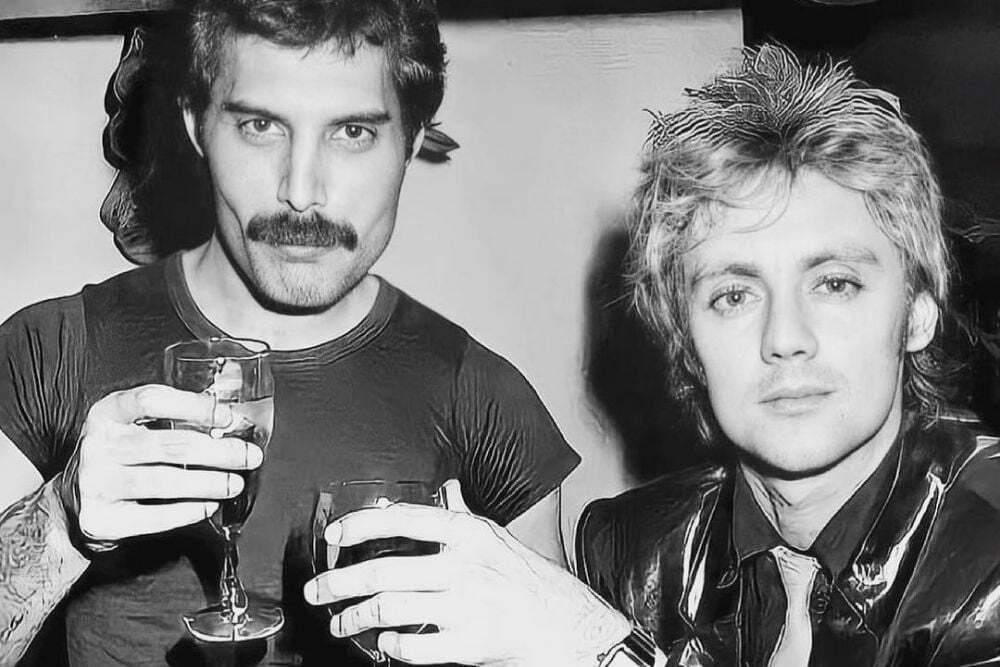 Queen drummer Roger Taylor has also shared a photo of his late bandmate Freddie on his birthday.
Using his social media account to show off his respects for Mercury, Roger said that he will be lived in his thoughts forever. Also, there was a rarely-known photo of him and Freddie. They both musician were drinking a wine while posing side by side.
"Happy Birthday dearest old friend," Taylor said. "Forever with us in our thoughts."