King Crimson's Robert Fripp Speaks Stunning On Metallica & Their Classic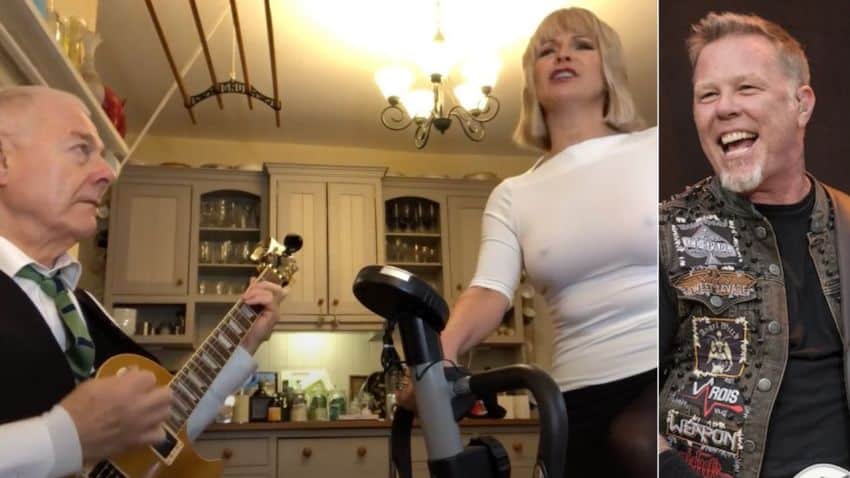 Robert Fripp, the guitar mastermind of the English progressive rock band King Crimson, has shared his opinion on Metallica and the band's iconic song while speaking to Guitar World.
As some of you might know, Robert Fripp and his musician wife Toyah Willcox have launched a weekly social media series called "Sunday Lunch." In the series, the couple played many epic songs of the legendary artists, including Metallica, Nirvana, Black Sabbath, Led Zeppelin, and more.
HE BELIEVES METALLICA IS ONE OF THE ORIGINATORS OF THE RIFFS
During the interview, the talented guitarist was asked if he chooses his favorite cover from the tunes he covered with his wife Toyah, Robert opted for the heavy metal giants Metallica's "Enter Sandman." The track has taken from the band's classic album named "Black Album."
"They're all utterly stunning things," Fripp said. "I'm blown away by the original guitarists on these tracks. Phenomenal development and playing primarily since the late '70s and early '80s, Van Halen onwards.
"Steve Vai, Satriani, the Metallica boys… The originators of the riffs are phenomenal players.
"I go back, listen to the original versions on record, see live performances, look at different interpretations and guitar covers on YouTube. Then I have to honor the spirit of the music while making it my own."
Toyah & Robert couple has released the "Enter Sandman" cover on January 10, 2021, during the coronavirus lockdown. So far, the 2-min cover video has been viewed 6,1M on YouTube.
Click here to read the entire interview.