Twisted Sister's Dee Snider Says He Moved Like Prince In The Past: "A Dick Move"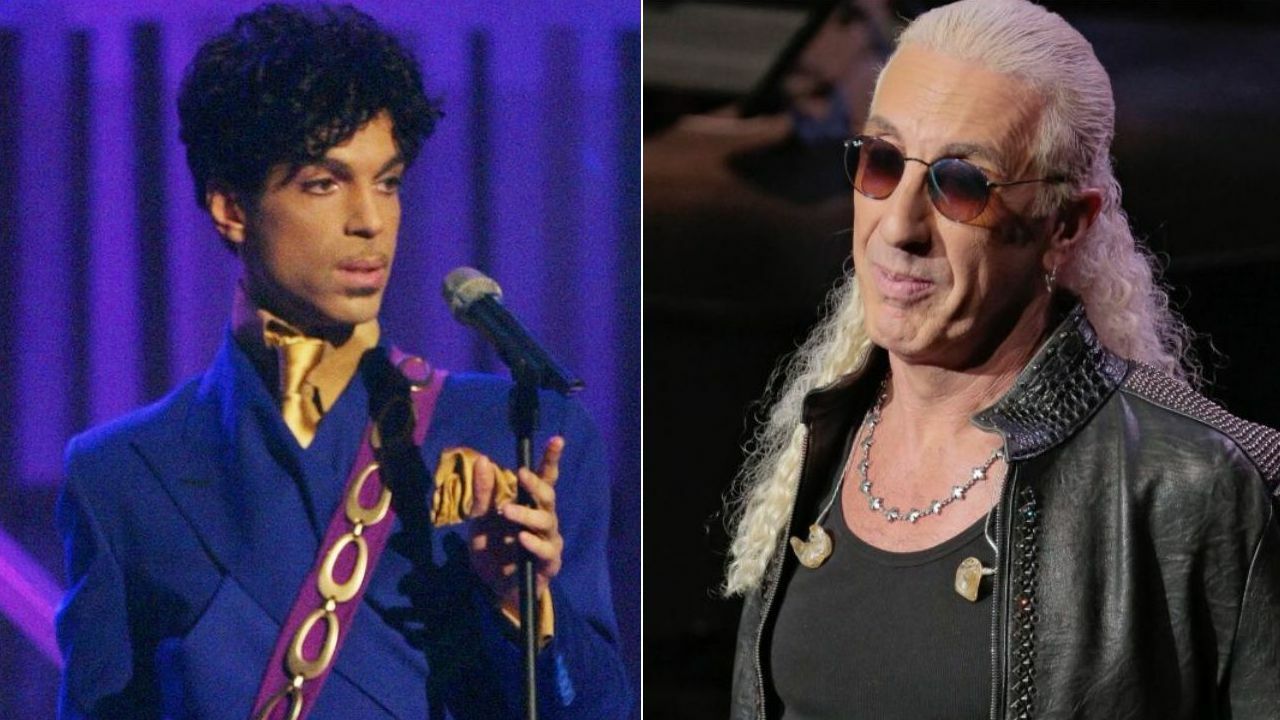 Dee Snider said he moved like Prince in the past and it was a dick move.
Twisted Sister frontman Dee Snider has looked back on how he acted to people in the past and stated that he made miserable him. The frontman has also said that he was a totally bad guy against people who came to audition for them.
The 66-year-old musician Dee Snider, who has been rocking in the rock and roll music scene for more than four decades, came to prominence with the heavy metal band Twisted Sister. The musician appeared on the band's entire seven albums.
Besides his career with Twisted Sister, Dee Snider has been in the middle of his successful solo career. Releasing his fifth and latest studio album, Leave A Scar, on July 30, 2021, Snider has released his first-ever debut solo studio album on August 22, 2000, titled Never Let the Bastards Wear You Down.
First of all, the interviewer of UCR mentioned his recent chat with David Crosby. Later that, Snider touched on the documentary he watched, including Crosby, named Echo In The Canyon. He added following those words that he did not care for him until he said in the documentary that "the band broke up because I was an asshole."
Later, when he recalled his past and how he acted to people he worked with, Dee Snider said that he was an asshole too for people. Adding that he made people miserable, he said that he got stricter as he got fame.
Dee Snider Says He Moved Like Prince, So Like A Dick
After revealing his personality, the interviewer told Snider that he moved like the legendary musician Prince, who sold over 150 million records worldwide. Dee Snider confirmed that and said it was a dick move.
"Yeah, yeah, a dick move," Snider said. "I was just so impossible. I realized that in retrospect. I can apologize, and I've apologized endlessly to the guys because I'm better now. When we reunited, they were waiting for the other shoe to drop. I came back like a different guy because I had been really humbled after the fall.
"It was about three years before I think they said, 'Okay, he's not that guy anymore! He's not going to shock or surprise us and go, a-ha! The asshole is back!' I really had changed, but it took a while for them to not be gun-shy of my behavior.
"But going back to what you were saying, yeah, this was unexpected. The Jamey Jasta challenge – and you mentioned We Are The Ones, [which] was a challenge. The producer of that record challenged me to do a mainstream rock record, and I had packed it in. I said, well, you know, that's different. I'll try it."
Snider Says He Proud Of His Third Record 'We Are The Ones'
Dee Snider has also commented on his third record, We Are The Ones, in the continuation of his words. He said that he is proud of that record and revealed a career-changing conversation he made with Jamey Jasta.
"It had some moments, and I'm proud of the record, execution-wise, but it didn't resonate with anybody," he comments. "It didn't resonate with mainstream people, it didn't resonate with rock people. It just sort of fell on deaf ears.
"Then, Jamey challenged me to go some place where I had wanted to go, but back in the mid-'90s, I felt like I had overstayed my welcome.
"As I said to Jamey, 'I love contemporary metal, I just don't know where I fit in.' He said, 'Well, I know where you fit in.'
"He helped me find the sweet spot. Then, I found the team, and then I found the band, and then I found my spot. We come to this record, and now I'm like, 'Okay. Now, I know what we're doing and I can join this party and participate in it fully and not be along for the ride,' so to speak."