Metallica's James Hetfield Back From Rehab, Latest Photos Revealed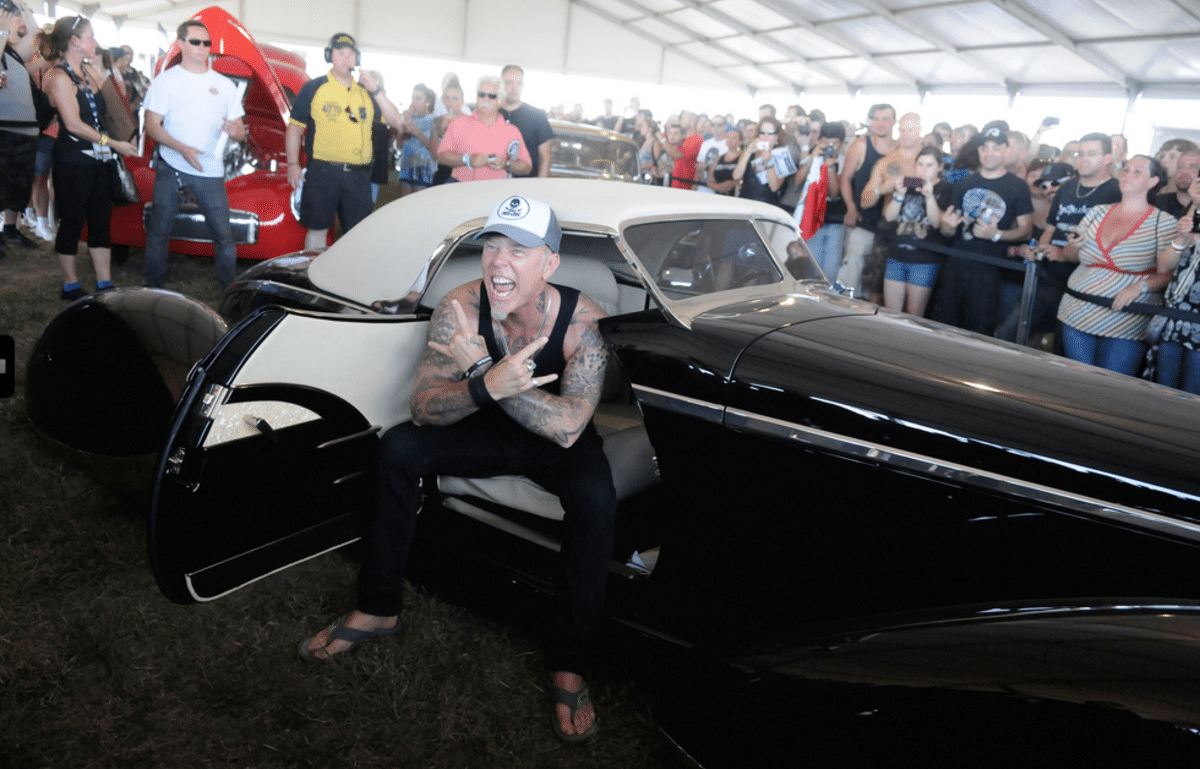 With an unexpected announcement made on September 28, 2019, we all remember that Australia and New Zealand tours were canceled because of the American heavy metal band Metallica legend James Hetfield went into rehabilitation.
Last night, at a special exhibit called Petersen Automotive Museum in Los Angeles, James Hetfield made his first appearance since getting out of rehab. He looking pretty awesome, looking happy, smiling, and laughing with fans.
With a video shared by Rock Feed, his opening and exhibit videos revealed. Also, you can read what he said while cutting the red ribbon and opening the exhibit. (transcribed by metalcastle.net)
"[Whistle] Alright. Here we go. [Are] you ready? [WOW]."
The legendary guitarist James Hetfield will take the guitar for the first time at the Epicenter Festival, which will take place from May 1 to 4, after the rehab.
Here's the photos and the video (starts in 1:22):