Paul Stanley Names 10 KISS Songs That Built His Career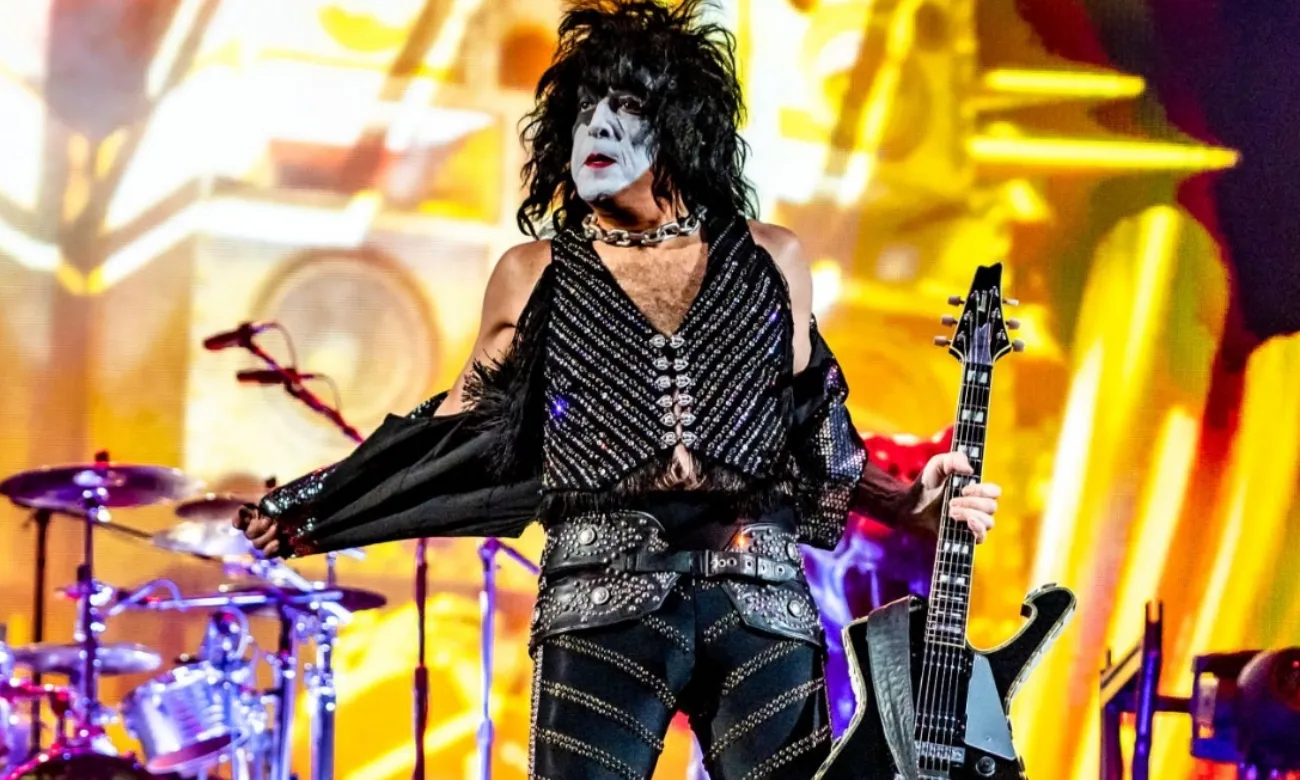 Paul Stanley watched and listened to artists that considered the roots of music throughout his childhood. He grew up with the dream of becoming an artist like them one day and was only a 7-year-old child when he first picked up his guitar. Discovering Beethoven at age 5 and Elvis Presley at age 6 was clear proof of his passion for music. After discovering The Beatles at the age of 12, little Paul was going to surrender his soul to music and allow the notes to enter his ear to reach his heart.
Paul Stanley would learn much more about playing instruments until the 1970s and try to become a master of holding the guitar, tapping the lines, and creating riffs. As he followed what he wanted the most, Stanley succeeded in becoming a great guitar player and played a band called Rainbow earlier in his career. When he was around 19, Paul met Gene Simmons, and the first impressions of the Grammy Award-winning band, KISS, were officially laid.
Besides playing guitar like an erupting volcano, Paul Stanley aimed to make music even more meaningful with his songwriting skills. He has contributed to a lot of beloved songs for his band KISS, and he named the songs that built his career.
Paul Stanley Names The 10 KISS Songs That Built His Music Career
Back in 2015, Paul Stanley was the guest of Classic Rock, where he discussed 10 KISS songs that define his life and his career. He revealed what songs meant to him, how he felt when he played those songs live and told the stories behind the songs.
10. Shandi
KISS released Shandi via its eighth studio album, Unmasked, in 1980. It was a hit single of the band that reached the top ten on the Australian charts and was written by Paul Stanley himself and the producer Vini Poncia. Both artists were inspired by Bruce Springsteen's the Hollies cover, Sandy, while they were writing the lyrics.
However, when Stanley first opens up about the song, he touches on his inspirations, saying his "background is as much singer-songwriters as it is hard rock, and as much Motown and Philly Soul as it is hard rock: my influences have always been quite diverse."
He then reveals where Shandi came from: "I've always believed that if you only listen to one kind of music you'll produce pretty defective songs in the sense that they'll have no breadth. And a song like Shandi basically comes from me sitting with a 12 string acoustic guitar."
9. Lick It Up
Lick It Up has taken from KISS' track-titled eleventh studio album, released in 1983. The track is originally written by the guitarist/lead vocalist Paul Stanley and the band's former guitarist, Vinnie Vincent. The report, published in 2015, reads that KISS has played Lick It Up more than 1300 times – which proves that this song is one of KISS' signature songs.
Paul picked Lick It Up as a simple song while he was describing the tone of the song. He says that true elements were used in the song when he talked about the technical side of it. Stanley also admits that the song is a classic song for KISS after years.
"I love Lick It Up," Stanley says. "The interesting thing with a band like us is that songs don't become 'classic' overnight, it takes years for songs to take on classic status, because often they're a snapshot of a certain time in your life.
"Lick It Up is a very simple song, a song which used tried and true elements, but all great songs have a great chorus, and the challenge is to find a verse and a bridge that takes you to that special place, and Lick It Up has all of those. It's a song that goes down a storm at this point."
8. Hell Or Hallelujah
The song has an energetic style and a fast tempo. The straight-ahead rocker voice of Paul Stanley was blended with Tommy's riffs in the song, and this made it even more attractive. The high-pitched and clean sound made its listeners cling to the song much more tightly.
Paul Stanley loves Hell or Hallelujah, as he said in the conversation. According to him, the song carries pieces from the essence of the band.
"We play it every night," Stanley admits. "Once again, it has all the elements to me of what makes KISS great. I think it has elements of where we came from."
He then reveals the song also shows the inspirations of KISS: "And it touches upon some of the bands who inspired us, and it's a modern Kiss classic."
7. Modern Day Delilah
Modern Day Delilah was one of the songs that built Paul Stanley's career. It is a part of the band's 2009-released nineteenth album, Sonic Boom, and was released as a single on August 19, 2009.
"Modern Day Delilah was a great re-introduction for people to see that this band is more than alive and well," Paul says when he talks about the song. He also shares his view on the idea that anyone in the band is entitled to the pieces of the songs, saying that it "is nonsense" and that "democracy doesn't work for bands: we can all get in the car, but someone has to drive."
6. I Was Made For Lovin' You
I Was Made For Lovin' You was one of those hit songs of KISS released as a single in the late 1970s. It was released when the band began to lose its essence – which was hard to believe. Although they gained international fame and became famous soon after its formation, making music was gradually pushed into the second plan for them because there were too much alcohol, drugs, and idleness around the band.
The song was ranked number one on several charts all over the world. It was also marked the one that the band's original members did not all perform together for the entire album. If you ask someone something about KISS, they would probably say you I Was Made For Lovin' You.
Commenting on the song's impact on his career, Stanley was aware of everything about KISS when they released the song and the album that featured the song, Dynasty. He says they were at some kind of a lost place: "I Was Made For Loving You came out of a time when the band was a bit lost: we'd reached a point where we had kinda forgotten why we were Kiss, and why we loved doing what we did. We were all, in some ways, drunk on success: there were sycophantic friends around, there were drugs, there was alcohol, there was every kind of vice that fame brings with it."
5. Crazy Crazy Nights
Crazy Crazy Nights is a part of the band's fourteenth studio album, Crazy Nights, released in 1987. Paul Stanley contributed to the song with the Scottish singer/songwriter Adam Mitchell.
Compared to the others, it was an old-school KISS song that received mixed reviews from music critics. Yes, most fans were confident that the song was fun, but they were not sure that it was a good song. Furthermore, KISS fans in the UK loved the song much more instead of fans in the US. It reached number four in the UK while ranking sixty-four in the US.
Paul Stanley defined the song as a celebratory song while he was speaking about it. It was a celebration of being wealthy, happy, and a part of KISS: "I was thinking 'What do we have to be morose or down about? We're wealthy, we're happy, we're healthy… we're in Kiss!' So, Crazy Nights is a celebration, a song about standing up for who you are, and understanding that you're not alone, that there are many like you."
He then recalled a TV show they played alongside Queen, where the guitarist Brian May asked him to play Crazy Crazy Nights because it was his favorite KISS song.
"We played a TV show a number of years ago with Queen and Brian [May] came over and said 'Are you going to play Crazy Crazy Nights? Because that's my favourite song,'" Paul recalls. "That was very funny to hear from him. It's a good song, a proud song."
4. I
KISS released I through its 1981-released ninth studio album, Music From "The Elder". The song was originally written by the band's bassist/co-founder, Gene Simmons, and the producer Bob Ezrin, but sung by Paul Stanley and the co-writer Simmons himself.
It didn't get a lot of positive feedback from music critics, and Paul Stanley was not a fan of the song either. He described the song as an attempt to write an anthem and admitted that it was not among his favorite songs. He knew his close friend and bandmate Gene Simmons had already written great songs, but he said, "this isn't one of them. It's a bit light-hearted, and it sounds a bit like a commercial; it doesn't really have any gravitas or depth to it. Gene has written great songs, but that's not in my top 10."
3. Detroit Rock City
There was another Bob Erzin-written song Paul Stanley picked that helped him to build his career, Detroit Rock City. The song came out with KISS' Destroyer album, released in 1976. It was one of the band's earliest tracks – which had a real KISS sound for some people.
It was the album's opening track, and according to Paul, the song helped the rest of the album sound different. If we get into more detail, he believes the opening song should be better because it made the entire album much more energetic.
"I always believe that albums, particularly ours, should start with a song that captures the spirit of what you're going to get on the rest of the album, and Detroit Rock City was very much that for Destroyer," Stanley said.
2.

Rock and Roll All Nite
Rock and Roll All Nite was another one Paul Stanley picked as the KISS song that built his career. It is considered one of his favorite KISS songs because he talked a little touching about it's a connection to the band's fans. He reveals what the song brings the crowd every time they play it live.
"Rock and Roll All Nite is astounding, in that every night we play it, it brings on a euphoria and a feeling of abandon in the crowd, everything that was it supposed to do," Paul says. "It was meant to be a rock anthem that would sum up the philosophy and common point of view between Kiss and our fans," he reveals when he mention the song's importance for KISS fans.
He then recalled how Rock and Roll All Nite found life in his hands. At the time, Paul wanted to figure out what KISS fans were about. He hummed a tune to himself and then came up with the melody by taking a verse from Gene Simmons' song Drive Me Wild and bingo!
1. Paul Stanley – Tonight You Belong To Me
Paul Stanley wanted to add one of his songs to the list: Tonight You Belong To Me. The musician put the song to his self-titled debut album, released in 1978. During the album's writing process, he competed with himself to write a better song.
The album's opening song gave Paul what he expected and became a hit song quickly. Moreover, the sound coming from the strings of the acoustic guitar shows why the musician wrote the song; his emotional side. He explained his words, saying: "It's a song that's about a dramatic and tumultuous relationship I was in at the time, where I knew that the next morning it was going to be over."