The Top 5 Drummers That Lars Ulrich Picked As His Favorites Ever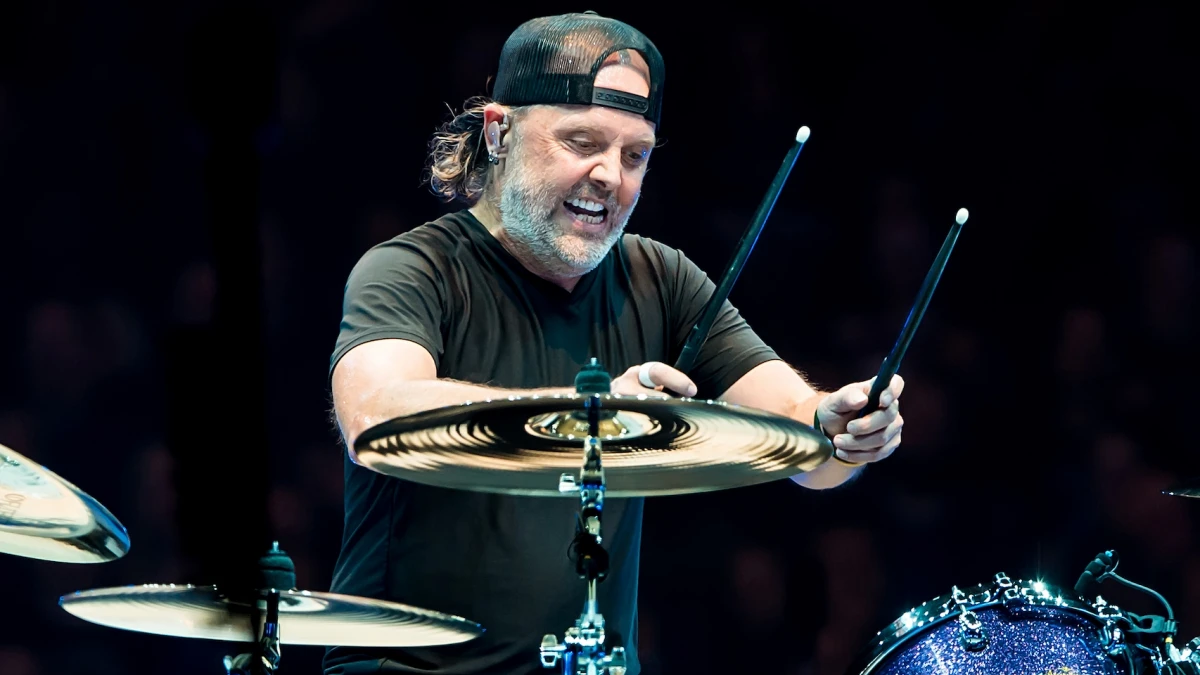 Lars Ulrich is known for being the drummer of the heavy metal band Metallica. He came to world prominence with his energetic and precise drumming style, as well as his outspoken personality and controversial opinions. Over the years, Lars Ulrich was influenced by drummers to make his sound better. In this article, we will name the drummers that Lars Ulrich picked as his favorites of all time.
Ulrich got his first drum kit from his grandmother and started playing drums at the age of 13. He worked hard on developing himself in playing drums. Around the 1980s, Lars Ulrich attended a Y&T show and witnessed his desire for music. After discovering Diamond Head in 1981, Lars Ulrich wanted to form his own band and quickly met James Hetfield. The two formed Metallica, along with bassist Ron McGovney and guitarist Dave Mustaine.
Lars Ulrich's drumming was a key part of Metallica's sound from the beginning. He quickly established himself as one of the most innovative and influential drummers in metal. His fast and precise playing, combined with his creative use of double bass drums and cymbals, helped set Metallica apart from other bands in the genre. Moreover, his songwriting and arranging skills were also crucial to the band's success.
However, Metallica went through several lineup changes and stylistic shifts, but Ulrich remained a constant force in the band. He co-wrote many of Metallica's most famous songs, including Master of Puppets, Enter Sandman, and One, and he has produced or co-produced all of the band's albums since 1991. He also contributed to various side projects and collaborations, such as the documentary film Some Kind of Monster, which chronicled Metallica's tumultuous recording process for the album St. Anger.
So, let's learn the drummers that Lars Ulrich named his favorites and influenced him during his career.
The 5 Drummers That Lars Ulrich Listed As His Favorites Of All Times
During his interview with The Howard Stern show in September 2020, Lars Ulrich was asked to pick the best between Neil Peart and John Bonham. During the interview, he gave more names to reveal his favorite drummers. It's time to learn Lars Ulrich's favorite drummers of all time.
#5. Dave Lombardo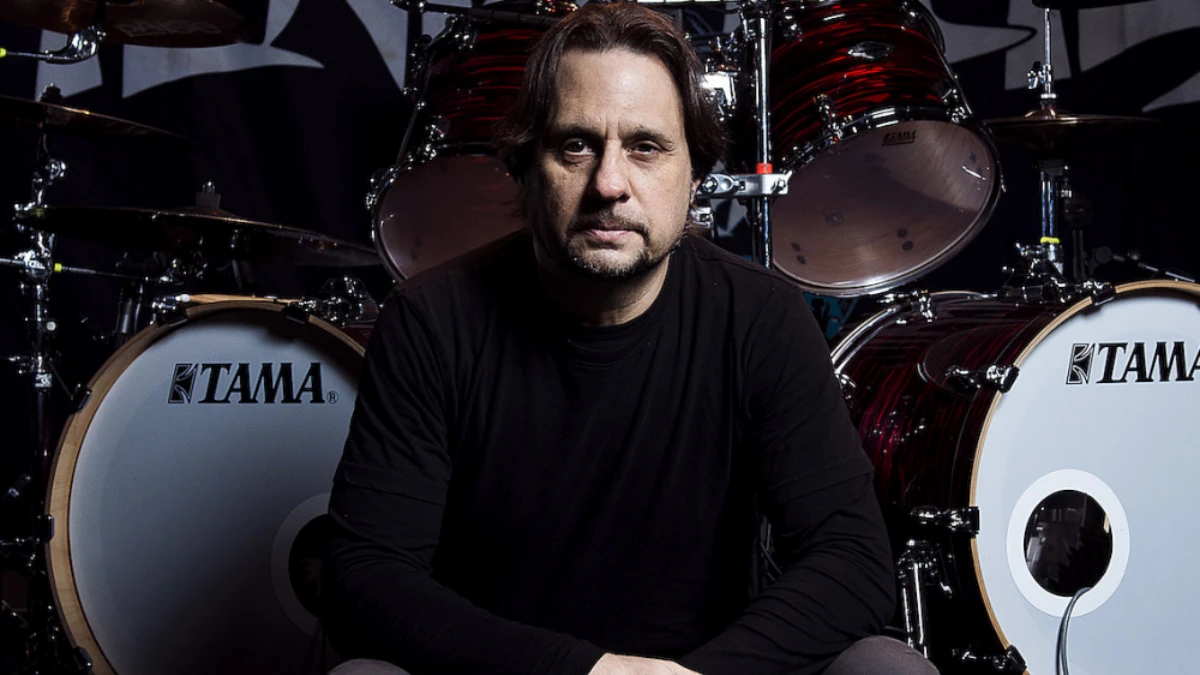 Dave Lombardo is known for playing drums for Slayer. His explosive and precise drumming has made him a legend in the metal community and profoundly impacted the genre. He grew up in a musical family and began playing drums at a young age.
During his musical career, Lombardo was influenced by jazz and Latin music, as well as rock and heavy metal. He was especially drawn to the aggressive and fast-paced sound of bands like Venom, Motörhead, and Black Sabbath, and he quickly became interested in playing metal music.
In 1982, Lombardo joined Slayer and contributed to the band's sound. His drumming was a crucial part of Slayer's sound, which was characterized by fast tempos, complex rhythms, and dark and violent lyrics. Lombardo's skillful use of double bass drums, blast beats, and cymbals helped define Slayer's sound and set the bar for future metal drummers.
In 2011, Lars Ulrich named Dave Lombardo a drum God among The Big 4 bands.
"When it comes to drums, Dave Lombardo is, by far and away, God," he says. "There's no competitive edge, but if there was, Dave would win. Lombardo could kick the rest of our asses with just a whip of his little finger. So there was no competitive edge. That's the thing that I can truly say is the biggest difference now.
#4. Ian Paice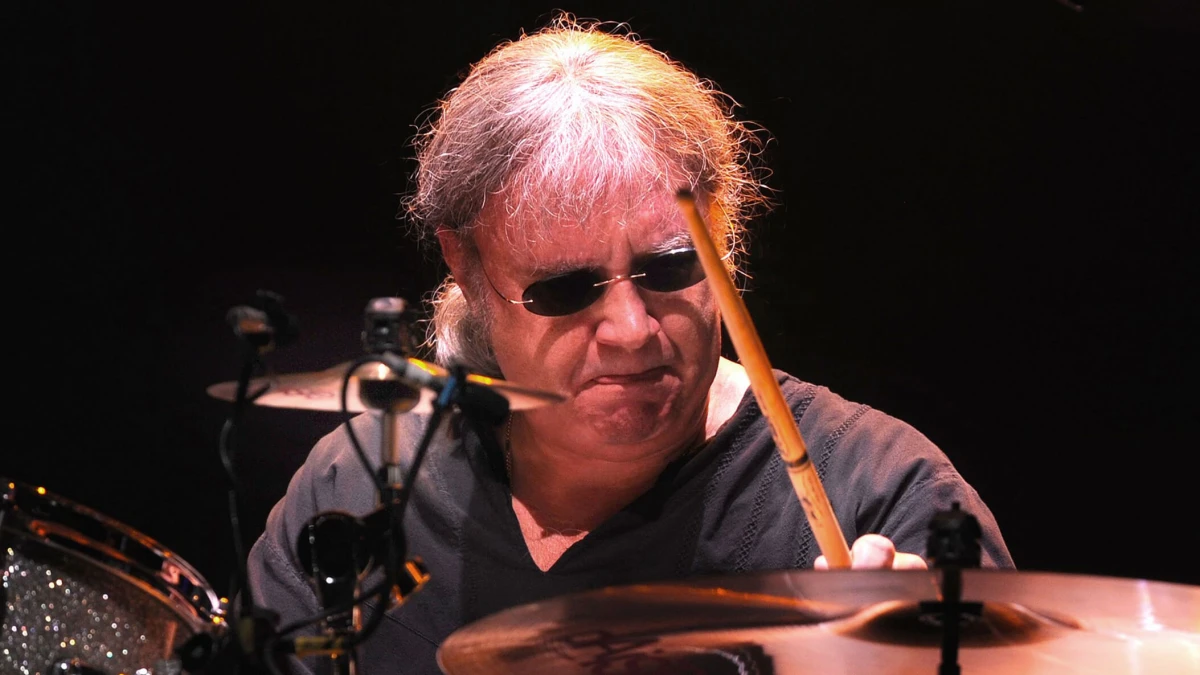 Lars Ulrich also named Ian Paice one of his favorite drummers of all time. Paice's interest in music began at a young age, and he started playing drums at the age of 15. He was heavily influenced by jazz, blues, and rock and roll. Paice's talent and dedication quickly became evident, and he soon began playing professionally with various bands.
Ian Paice has been a huge part of Deep Purple since 1968. As he is the last remaining band member, Paice has performed on the band's every album. Throughout his career with the band, Paice's use of intricate rhythms, creative fills, and thunderous beats helped propel Deep Purple to international fame and influenced countless drummers in the years to come.
Paice's impact on rock music was not limited to his work with Deep Purple. He has also played with other notable bands, such as Whitesnake, Gary Moore, and Paul McCartney, and he has collaborated with many musicians from different genres, such as Jon Lord and Tony Ashton. In addition, Paice's ability to adapt to different styles and sounds has made him one of the industry's most respected and sought-after drummers.
Lars Ulrich pointed out Ian Paice's drumming during his appearance on The Howard Stern Show. In the past, he sent praising words for Ian Paice when he took the mic to talk about Deep Purple's Rock Hall induction.
"On drums, little Ian Paice, a rock n roll cocktail of hair, sweat, spit and precision, somehow managing to wipe the steam off his glasses as he pressed this freight-train forward…and doing it in 8-inch platform heels," Ulrich said.
#3. Phil Rudd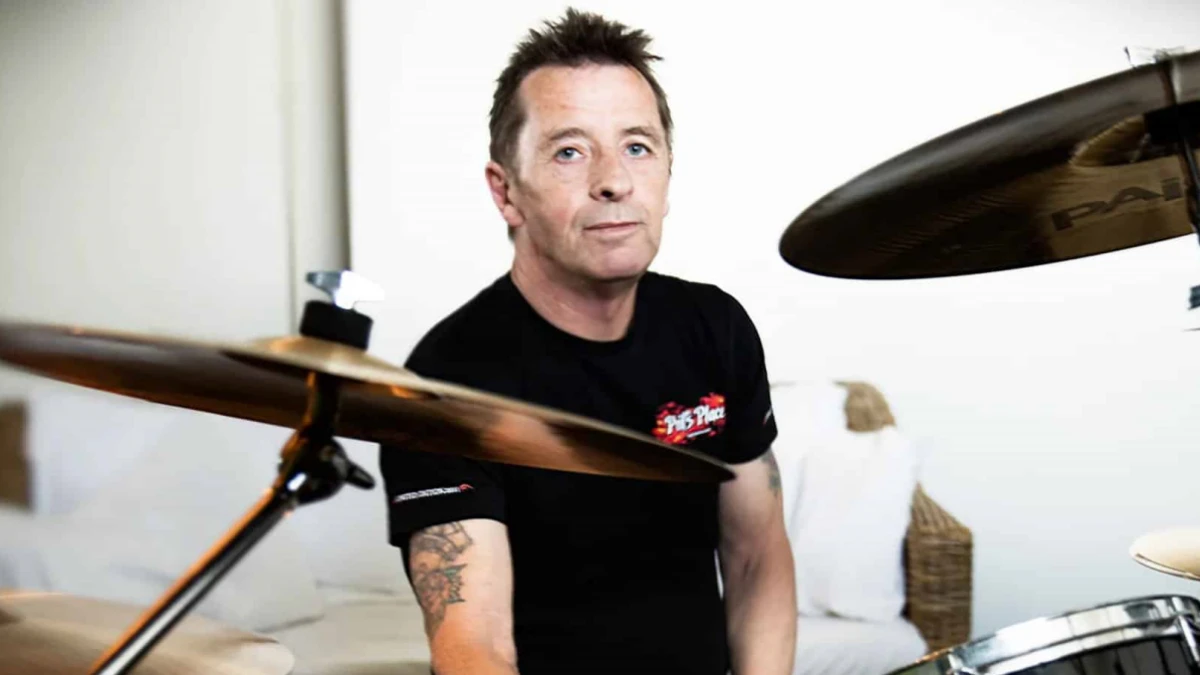 Phill Rudd was another name Lars Ulrich picked as his favorite. He gained international fame as a member of AC/DC. With his straightforward and solid drumming, Rudd made AC/DC sound what it was during the band's early years.
Rudd's interest in music began at a young age, and he started playing drums in local bands in New Zealand. In 1975, he joined AC/DC, a band that was just starting to gain popularity in Australia. Rudd's style of drumming was a perfect fit for AC/DC's straightforward, no-frills sound, which was characterized by loud guitars, catchy riffs, and anthemic choruses.
Rudd's playing style is often described as "in the pocket," meaning that he has a great sense of timing and groove. He rarely plays flashy fills, but his solid and steady beat is the backbone of AC/DC's classic sound. Rudd's ability to stay in the pocket while also adding small variations and accents has made him a highly respected drummer in the rock community.
During his interview with Forbes, Ulrich took Phil Rudd to the top of the pyramid. He admitted hearing Phil Rudd's sound alongside James Hetfield would make him happy.
"He's been probably my main, biggest source of inspiration when we did the turn-away from the super-progressive stuff, the crazy stuff after '[…And] Justice [For All]', when we got into the 'Black Album' and the 'Load' stuff, when it got a little more about the bounce and the riffs and the feel and the groove and all that," Ulrich said. "Phil Rudd, he's the top of that pyramid. Hearing Phil Rudd play behind James, that'd be pretty cool."
#2. Neil Peart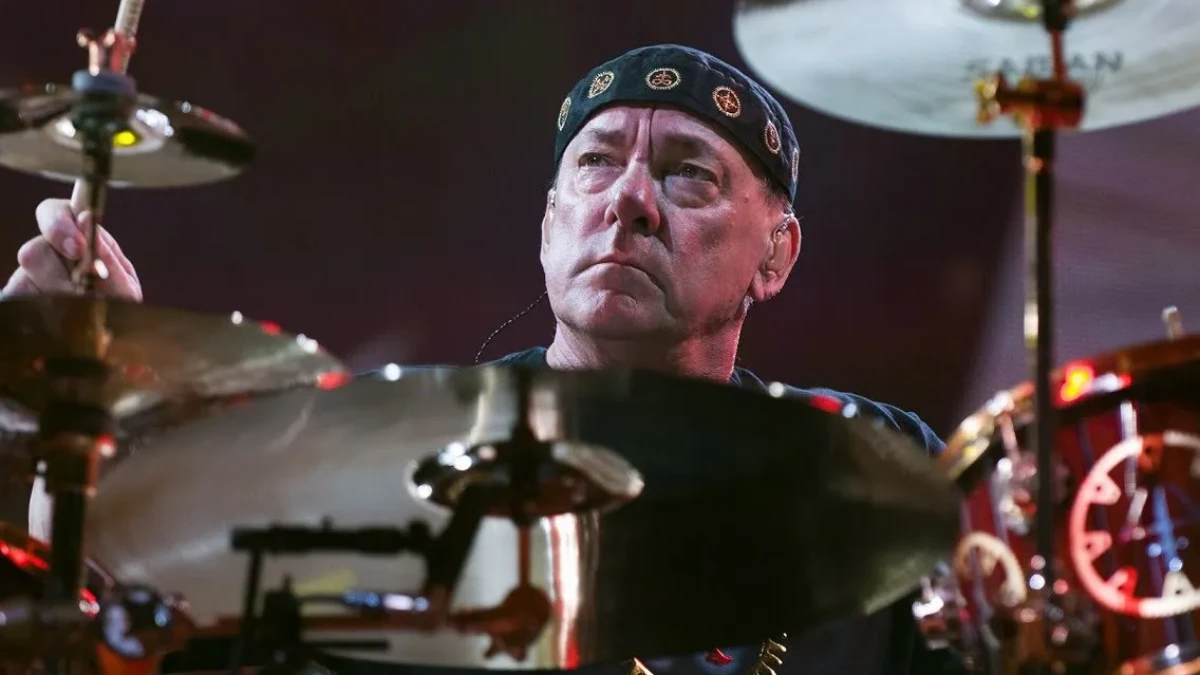 Neil Peart was the drum player of the rock band Rush. Progressive and jazz music was the music genres he was influenced by. Shortly after he sat behind drums, he developed a unique style that combined complex rhythms, dynamic fills, and intricate cymbal work.
In 1974, Peart joined Rush, which he joined in 1974 after the departure of the band's original drummer, John Rutsey. His first album with Rush was their 1975 release, Fly by Night, which showcased his unique drumming and literary lyrics. He went on to record 18 studio albums with the band, including classics such as 2112, Moving Pictures, and Permanent Waves.
In addition to his drumming, Peart was also the primary lyricist for Rush. His lyrics were often inspired by literature, philosophy, and personal experiences, and they tackled themes such as individualism, existentialism, and humanism. Peart's ability to combine complex wordplay and deep insights with catchy melodies and memorable choruses has made him one of the most respected lyricists in rock history.
During his chat with Howard Stern, Ulrich recalled his first meeting with Neil Peart. Looking back on the mid-1980s, Ulrich stated that it was a mind-blowing experience.
"The first time I ever met Neil – it was 1984, our manager Cliff signed Rush, and I had drum questions about gear and this and that, and he goes, 'Neil loves to talk to younger drummers,' and he goes, 'Call Neil. He wants to hear from you,' he recalls.
"And it was, like, 'Huh…?' I was 20 years old with not a pot to piss in. I called him, and we spoke 30, 45 minutes on the phone, and we were geeking out on drums, and the whole thing was like a fairy tale.
"You can't play drums and not love Neil, and you can't not-be appreciative and respectful."
#1. John Bonham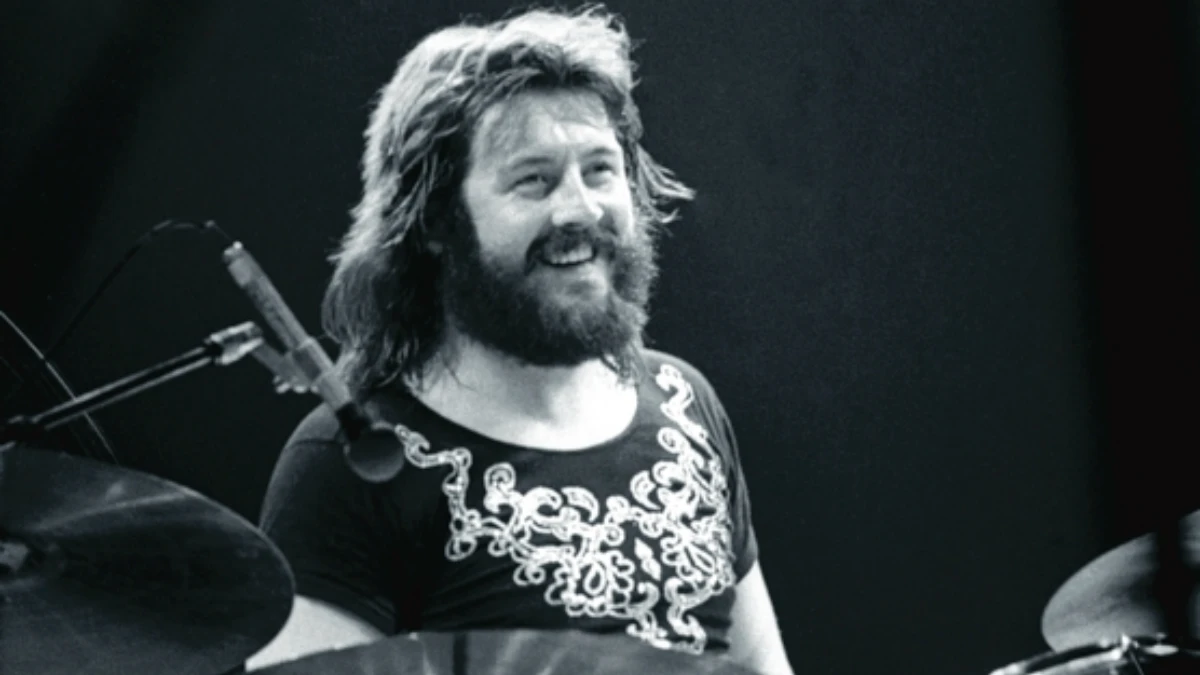 John Bonham was the number one drummer for Lars Ulrich. He was the legendary drummer of the iconic rock band Led Zeppelin, renowned for his powerful playing style and thunderous sound. The drummer's drumming style was a defining element of Led Zeppelin's music, which was known for its hard-driving blues-based rock and roll.
On his playing style, Bonham had an incredible sense of groove and rhythm, and he was known for his complex bass drum patterns, thunderous fills, and dynamic use of cymbals. With his dynamic playing and massive drum sound, Bonham created some of the most iconic rock songs of all time, such as Stairway to Heaven, Kashmir, and Whole Lotta Love.
Despite his incredible talent, Bonham was known for his humble and down-to-earth personality. He was a devoted family man who loved spending time with his wife and children, and his bandmates respected him for his hard work, professionalism, and dedication to his craft.
Tragically, Bonham passed away on September 25, 1980, at the age of 32. His death was a huge loss to the world of music, but his legacy as one of the greatest drummers in rock history lives on. Bonham's influence can be heard in the playing of countless drummers, and his thunderous sound and explosive style continue to inspire and awe audiences around the world.
During his ongoing musical career, Lars Ulrich was also the one who influenced by John Bonham. Speaking to Howard Stern, Ulrich said John Bonham was better than Neil Peart.
"Between Neil and between John — no disrespect — I'll have to go with John Bonham," Ulrich names.
Lars Ulrich's Favorite Drummers:
John Bonham
Neil Peart
Phil Rudd
Ian Paice
Dave Lombardo