Paul Stanley Picks Jimmy Page As His 'Role Model'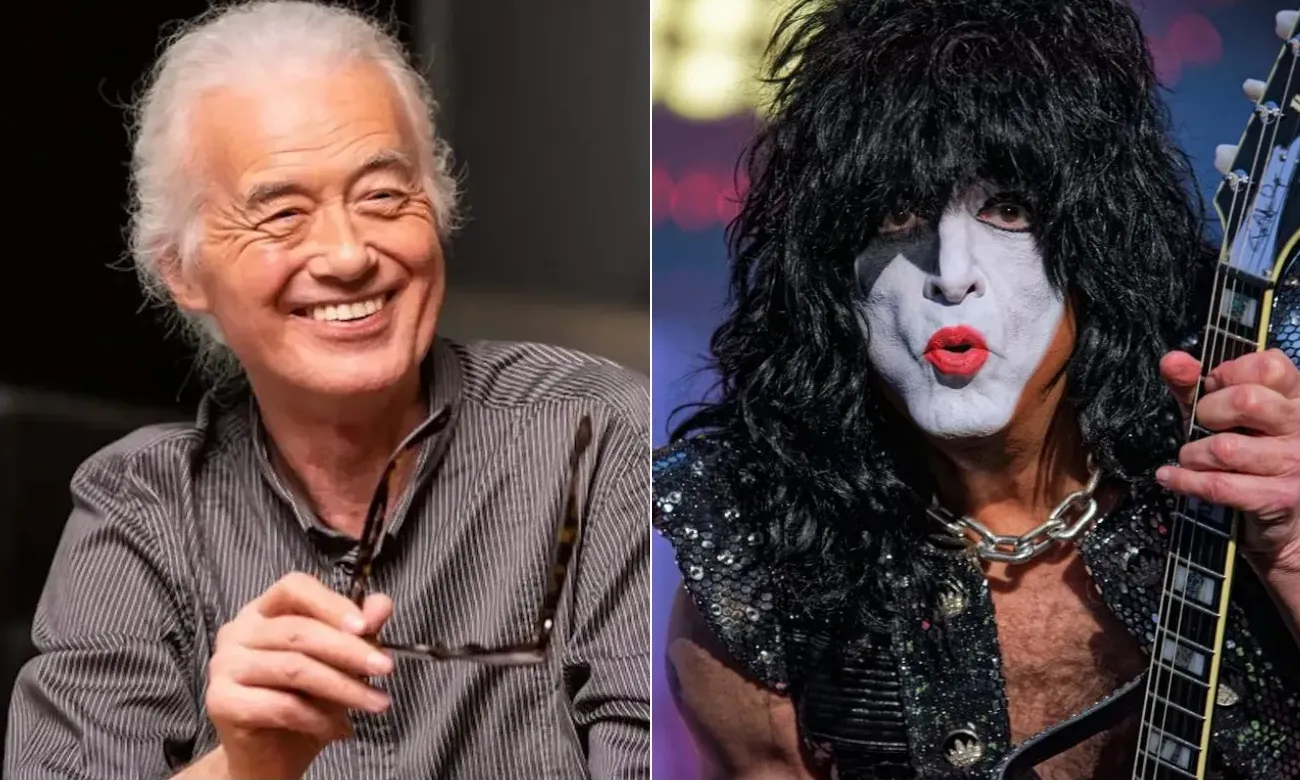 During a recent Q&A session aboard this year's Kiss Kruise, LA Guns guitarist Tracii Guns asked Paul Stanley to name the role model he thinks about whenever he goes to create something new. KISS frontman Paul Stanley picked Led Zeppelin legend Jimmy Page as his role model and dived into his admiration for him.
Paul Stanley has a huge respect for the then-London-based rock band Led Zeppelin, who activated between 1968 and 1980. He was only a 17-year-old young man when he first heard Led Zeppelin live. At the time, he was blown away by Jimmy Page's panning his guitar left and right because he hadn't seen anything like that before. He then became a huge fan of the band and followed their passion by forming his current band, KISS, in 1970. Since then, Paul Stanley has named Jimmy Page one of his big influences.
However, when Tracii asks Stanley about the role model he is always thinking about before he creates something, the KISS member named Jimmy Page, with saying: "The guy who I respect the most and had the most impact on me is Jimmy Page." Later, the whole hall applauded, and Tracii asked Stanley to hug him. Stanley then continued revealing Jimmy Page's greatness.
"Jimmy's Beethoven," he continues. "Jimmy is so far beyond. I mean, when people say, 'Oh, all respect to a lot of other hotshot guitar players,' they're guitar players. Jimmy Page is a brilliant cinematographer, he's a brilliant arranger. He paints with sound.
"There's lots of guys, you know, they say, 'Well, who's better: [Eric] Clapton or…?' Jimmy Page is in a class totally by himself. And there's loads of great guitar players, but he's so far beyond that."
Paul Stanley then recalled the first time he saw Led Zeppelin on stage in 1969. He said it was a life-changing experience for him, although he was a kid: "It's amazing, 'cause I was a 17-year-old kid seeing them in 1969… it was life-changing — it changed my life. I couldn't believe how great they were; I couldn't believe that the bar could be that high."
Stanley also mentioned his friendship with Jimmy Page, revealing remarkable words then-Led Zeppelin man told him: "And to be at this point in my life where I go out to dinner with Jimmy, or Jimmy sends me texts, or says to me, about KISS he goes, 'You guys are a serious, kick-ass rock and roll band.' Well, it doesn't get better than that. He's brilliant, and what he's done is just crazy."
Concluding, the 70-year-old guitarist admitted that he didn't want to be a man painting his face and making big stage shows; he said that he wanted to be the son of all the artists that he loved, adding he wanted to be a Led Zeppelin.
"When I'm on stage, I still think of seeing certain bands when I was in my teens, and that's what I wanted to be," Stanley said. "I don't care [about] makeup or no makeup. A shitty band with big stage shows is still a shitty band [Laughs]. That's not what I'd ever wanted to be. I wanted to be the bastard son of all the bands that I loved. I wanted to be humble pie. I wanted to be free. I wanted to be [Led] Zeppelin. [It] doesn't mean you can be that, but that can inspire you to become who you are."