Lzzy Hale Names Albums That Have Had A Huge Impact On Her Music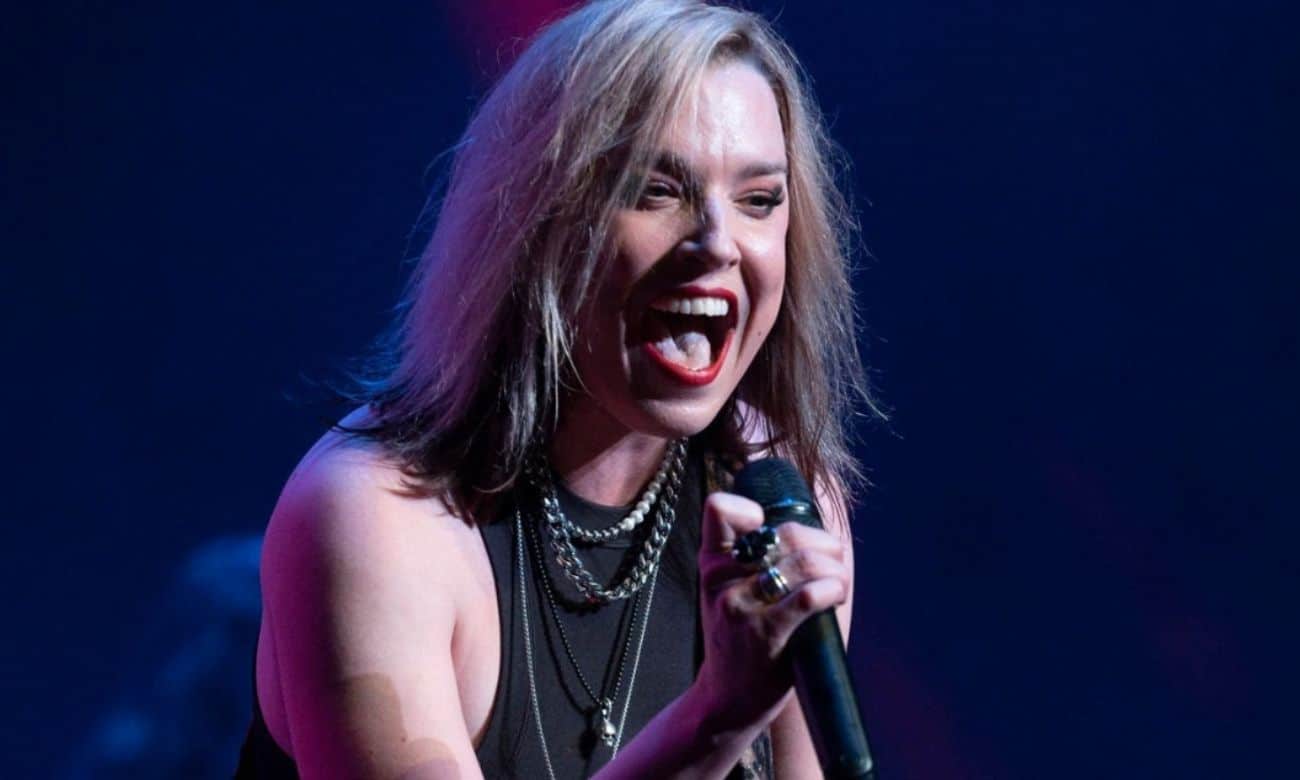 In a new appearance on Rock Sverige, Halestorm frontwoman Lzzy Hale revealed which albums have had an extremely great impact on her musical career.
It was 1997 when Lzzy Hale started playing rock music and finally kicked off to follow her musical inspirations steps with the formation of her co-founded band, Halestorm. Her voice was powerful, and her fingers were tapping like reaching from the bottomless well through infinity. She has worked hard to make their name big and tried to reflect her music and what she learned from her inspirations, including Black Sabbath, Pat Benatar, Ronnie James Dio, Joan Jett, and Nancy Wilson.
At the first day of this month, Halestorm kicked off its European Tour at Hamburg Sporthalle in Germany. They are a part of Alter Bridge and will have been on the road until playing at The O2 in London, United Kingdom, on December 12, 2022. Through the trek, she will visit some of her inspirations' hometowns.
However, dozens of artists inspired Lzzy Hale during her ongoing musical career. She named some of her favorite ones during her new interview with Rock Sverige. According to Lzzy, returning back to Europe has made her feel go down to her roots.
"I do, and it's funny you say that because I'm just now entering back into coming to Europe, and I have kind of going back to my roots with that as well," she says. "It's kind of a mixture."
When Lzzy Hale talked about the albums that have had an impact on her music, she named Holy Diver and Sacred Heart from Dio, Ozzmosis from Ozzy Osbourne, The Sickness from Disburbed, and Home from Sevendust. She underlined Ozzmosis and said she had a great passion for the album, unlike other fans.
"Obviously, there's 'Holy Diver,' which is one of my favorites of all time," she started naming her favorite albums. "'Sacred Heart' is amazing too. Let's see; I love the 'Ozzmosis' record. A lot of people don't, but I love it, and I've listened to a lot of that as well.
"For some new old school, Disturbed's 'The Sickness' and Sevendust's 'Home,' which I don't know would be considered metal, but they definitely dabbled in it. I remember that jolting me forward out of my 70s and 80s hard rock and metal. Those two albums were like crazy modern, but then, of course, that was a long time ago.
"All these albums are having anniversaries now, and I'm like, 'Oh no! I remember when that one was new.'"
Elsewhere in the interview, Lzzy Hale looked back at her previous memories with Halestorm in 2022. She looked at the future with endless hope, saying that what happened in the past was over and that they should not stay stuck there.
"I think that we've given a couple of our last fucks away and a lot of the little things that used to either annoy us or bug us or that we just thought were really important, are not as important," she answers when the interviewer asked her to describe Halestorm in 2022.
"Also, I feel like what we're doing is truly living kind of day by day and not worrying about what's going to happen in the future and trying not to think about anything, like it was in the past, because it's just not. I don't know… we're very in the moment these days."