KISS's Bruce Kulick Recalls A Golden Moment With A Photo Including Eric Singer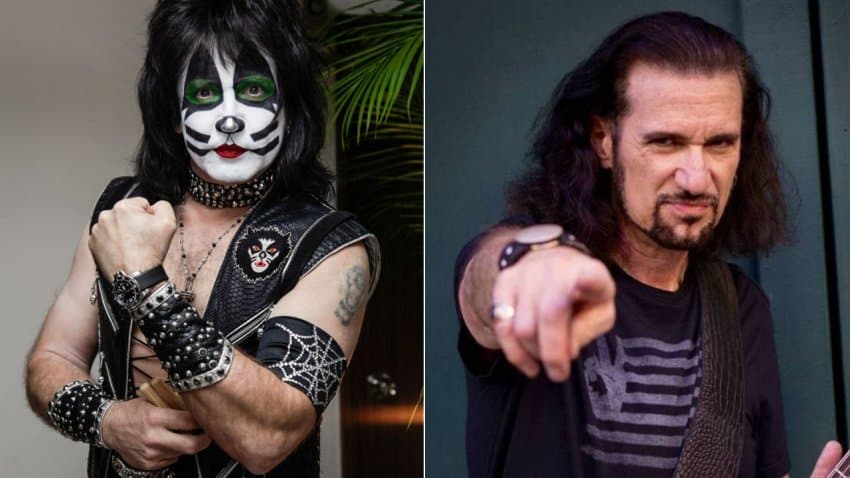 Although he does not use social media actively, Bruce Kulick, who was the guitarist of the rock band KISS between 1984-1996, has recently sent a photo through his official Instagram account and recalled 1992 NAMM.
In the social media photo, Bruce Kulick was with his brother Bob Kulick and his former bandmate Eric Singer, the drummer of the KISS. They were posing at NAMM International Music Market, which was held in Anaheim in 1992. While Bruce Kulick and his brother Bob were looking at the camera, Eric singer was looking somewhere else. The three looked epic, as always.
Recalling those moments, Bruce Kulick stated that it was fun that met music fans and people in the music business. Also, he added that those times were amazing moments.
"FBF is a photo from 1992 that features my brother Bob, along with KISS drummer Eric Singer," Bruce Kulick captioned. "We were all at the NAMM show in Anaheim. It's always fun to network at these events with the people in the music business as well as meeting our fans. Good times from '92! Anyone meet a KISS members at the NAMM show in the past?"
In the comments, people discussed the greatness of the photo. While a person who followed by Bruce Kulick writes, "I remember these days Bruce!! Good times," a fan named John remembered his meeting with Bruce Kulick and Eric Singer, "I met Bruce Kulick & Eric Carr briefly outside the stage entrance of the Rochester War Memorial in 1986 in Rochester, New York."
You can see the photo below. Click here to reach the social media post.