Metallica, Disturbed, Godsmack and More Headlining Epicenter Festival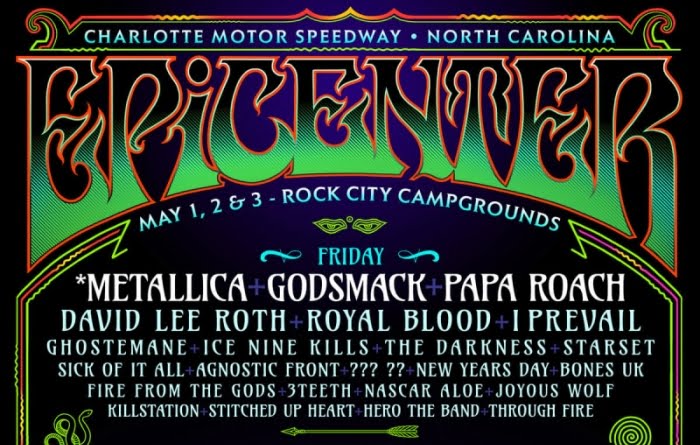 The Epicenter Festival recently announced its 2020 line-up with a photo they shared on social media accounts.
The festival will take place on May 1-2-3 at Rock City Campgrounds at Charlotte Motor Speedway in Concord, North Carolina with the participation of bands such as Metallica, Disturbed, David Lee Roth, Deftones, Volbeat, Gojira, Hellyeah, Bad Wolves, Anthrax, Ice Nine Kills, The Darkness and many more.
"We're headlining Epicenter Festival in Charlotte, NC with 2 different sets on Friday, May 1st & Sunday, May 3rd," Metallica says. "Get your passes, including 3-day weekend and single day passes before they're gone."
"Disturbed are headlining Epicenter Festival in Charlotte, NC on May 2," Disturbed says.
The festival has eight payment options, and ticket prices range from $100-500. Click here for the tickets.