Metallica's Kirk Hammett Reveals How James Hetfield Reacted to Working As A Solo Musician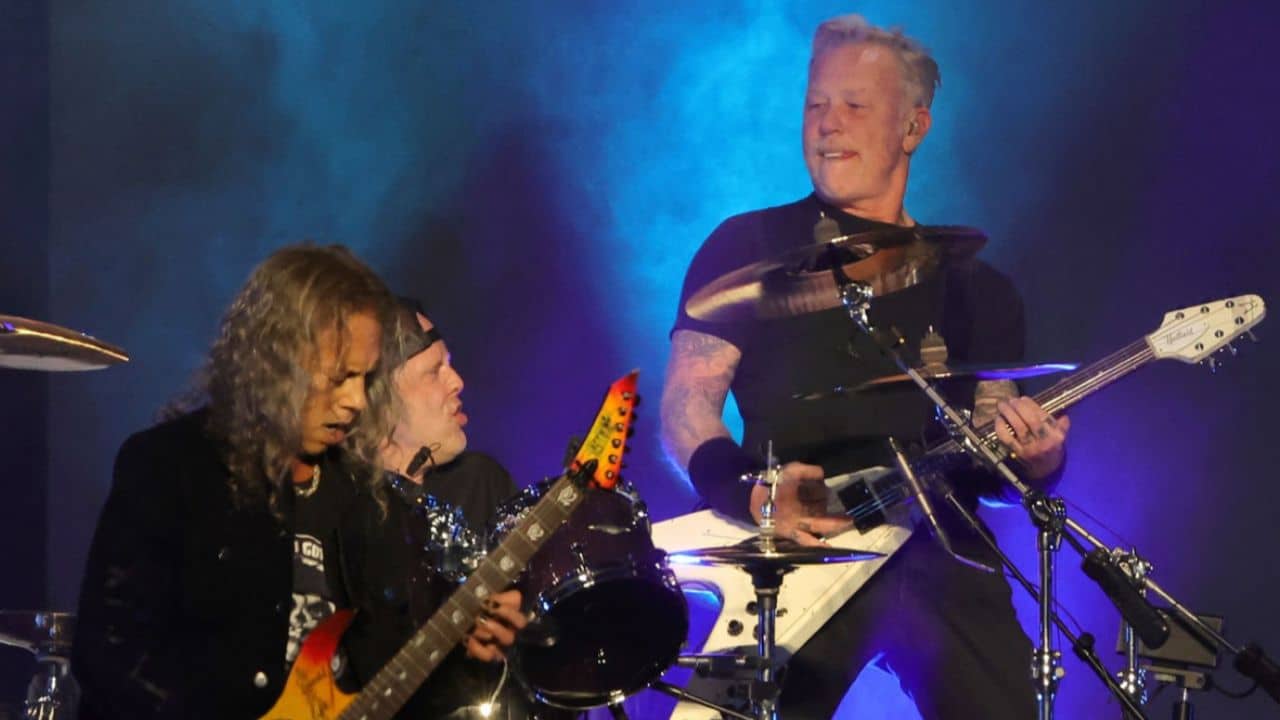 Metallica guitarist Kirk Hammett appeared on The Mercury News. Hammett shared his feelings about his upcoming solo album and exchange of ideas with James Hetfield.
The legendary guitarist has achieved many successes with Metallica until today. Hammett, who opened a new era in his career, shared his uneasiness on this path with The Mercury News.
Considered one of the best guitarists in the world by the metal community, Hammett has taken part in ten studio albums with Metallica. On the other hand, Kirk Hammett founded Exodus early in his career with his high school friend and appeared in the 1982 Demo.
Anyway, Hammett will release his first solo album "Portals" on April 23 on Blackened Recordings. Emphasizing that they always watch each other's back in the albums they have released with Metallica until today, Hammet conveyed how it felt to work alone during the album process.
"Usually when there is an album release — it's the four of us. We all have each other's backs," Hammett says. "We are all supporting each other because it's kind of a nerve-wracking sort of emotional and mental thing. Usually, during this time, we have each other to talk to about any sort of insecurities or whatnot.
"But now that I have put out a solo album, I am the guy who bears the whole burden of all that. I said to James, 'This is weird. I have an album release and usually, I have you three other guys. But it's just me and it makes me feel insecure and nervous.' And James only had one reply: 'This is a growth and learning experience for you, bro.' And I go, 'Thank you for saying that because I didn't see it like that.'"
Kirk Hammett Says 'Portals' Doesn't Sound Like Metallica
Talking about the musical direction of "Portals", Hammett admitted that he worked hard for the album to have its own character and was careful to be different from Metallica's style. And he added that 95 percent of the album doesn't sound like Metallica.
"I made a very conscious to have this music stand alone," he continues. "Doesn't sound like Metallica. It really doesn't. I should say, okay, I thought 95 percent of it does not sound like Metallica. Just by proxy of who I am, as a member of Metallica, some of it is going to be reminiscent of that. But that's the five percent that is kind of instinctual — it's kind of like bred into me. It was important to have a different vibe and a different approach."
"With this music, the vocabulary is wide open. There's a huge classical influence. There's also a flamenco influence. There's a little jazziness here and there. There are chords in this music that I would never think about using in Metallica.
"['Portals'] breaks down the doors. I'm way into classical. I'm way into jazz, bossa nova, blues. I love old country.
"The sky is the limit at this point. And it's a pretty beautiful thing."
Metallica bassist Robert Trujillo interviewed MMA Junkie late last year. At first, the bassist revealed some of his proudest moments with Kirk Hammett. Recalling his Johnny Hallyday cover with Hammett, Trujillo said that Kirk and he shocked fans with their cover while Lars Ulrich and James Hetfield were taking a break.
"Some of my proudest moments were with Kirk on the last European tour, playing in these massive soccer stadiums and playing songs that were sort of native to those cities or even those countries," Trujillo says. "So we would take a song and learn it by an artist from that country.
"I'll just give you one example. In Paris, France, at Stade De France, we played a song by an artist known as Johnny Hallyday. Eighty-five thousand people. Nobody knows what we're gonna play — kind of like street musicians.
"Lars and James are taking a break. We walk out there. He's got his guitar; I've got my bass. It's almost like, 'Where's the hat? Where do they put the money?' Literally like that — stripped down, naked.
"And we get out there and we start playing a song called 'Ma Gueule' by Johnny Hallyday. I'm telling you — people were in shock, but in a good way. And it was tears and smiles, and it made the news."
Robert Trujillo Adds He And Kirk Hammett Are Crazy
Robert Trujillo then admitted that singing in the native language is one of the highlight moments of his entire existence as a member of Metallica. He also admitted that he thinks that Kirk Hammett and he are the craziest people in the band.
"There was a lot of this that happened through all the different countries and cities throughout Europe where we would choose an artist, cover that artist and play that song — sometimes two and a half minutes to three minutes," Robert continues.
"I'm singing in the [native] language, so it gets real challenging. We're talking about Romania, we're talking Poland, we're talking Spain and Portugal and Sweden — I sang in Swedish.
"That, to me, was one of the highlight moments of my entire existence as a musician, especially in Metallica, because I don't even know if I could ever do that again. Sometimes I think about it and I go, 'Man, you were crazy. Kirk and I were crazy.'
"We were doing that in these football stadiums. Those were called the duets — these were the duets. The duet moments overseas — huge for me personally."