Gary Holt Says He Fought With Kirk Hammett Because His Disrespectful Behavior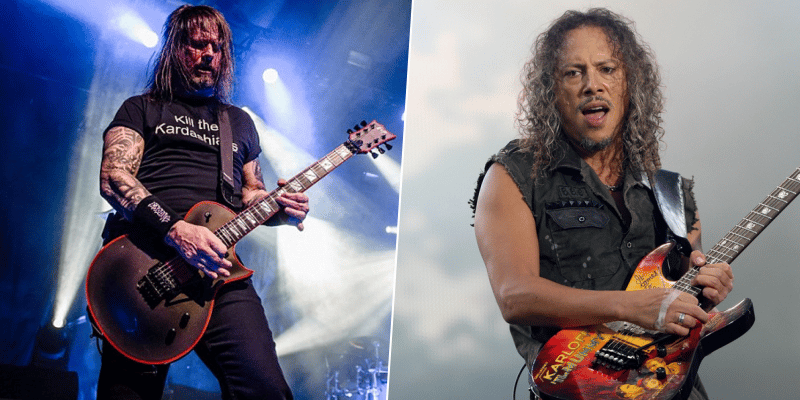 In a new interview with Louder Sound, Gary Holt, known for the bandleader of the thrash metal band Exodus, took fans back to his rare-known conversation with Kirk Hammett and remembered the phone call he made with him.
Kirk Hammett quit Exodus in 1983 to join Metallica after the firing of the guitarist Dave Mustaine, who is a member of the Megadeth currently.
When Gary Holt mentioned the issue, he said that he was angry because Kirk Hammett used a riff from his time in Exodus on Metallica's material, Creeping Death.
Gary Holt said: "I recall calling Kirk up and giving him a great deal of grief. He said, 'Ah, I thought I asked you if it was OK.' I'm like, 'No, you didn't.'
"So I've had the pleasure – and I use the term loosely – of watching 60,000 people chant 'Die by my hand!' at Metallica shows, yet I've never received a penny for it."