Maynard James Keenan Admits He 'Never Satisfied' With His Live Performances With Tool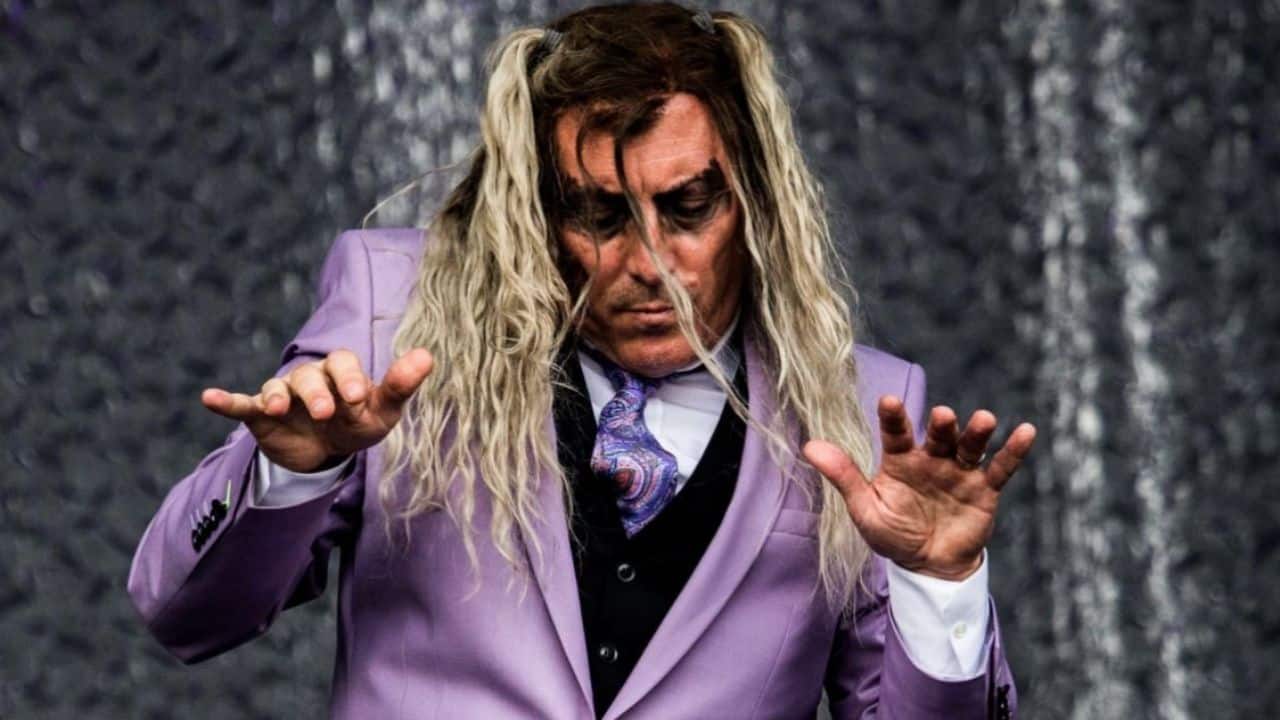 Tool's experienced singer Maynard James Keenan did a brand new interview with Rob Rush. Answering questions about the pandemic and his live performances in the interview, Keenan stated that he did not find his performances satisfied and that they could be improved further.
Grammy-winning American band Tool was formed in 1990 in Los Angeles. Except for Paul D'Amour's departure in 1995, the band preserved its core lineup and released five studio albums to date.
Having received positive feedback from the rock community since their debut, the band achieved worldwide success with their third studio album, Lateralus, and also peaked at #1 on the US Billboard 200. The album, which has 13 tracks and over 78-min listening time, brings to the group second grammy award with the song Schism.
Anyway, when Keenan was asked how they managed to attract audiences to theaters and arenas, and how they were so successful in live performance, he replied: "Well, they're not gonna support it if they show up and it's boring; they're not gonna come back. You have to have follow-through. You have to have a thoughtful presentation."
Maynard James Keenan Admits He Did Not Satisfied With His Live Performances
Expressing his perfectionism, as we understood in the interview, Keenan said that he could always do better, so he was never satisfied with his performance. Revealing his good vibes about his band Tool's fans, Keenan said that he have to sing very well in front of their fans.
"People wanna be entertained; they wanna be moved in some way," he explained. "And I think in order to do that, depending on your agenda, people like me, I just need to do a thing and I need to do it well. And I'm never satisfied with how I did it; I think I can do it better. "
On the other hand, Maynard James Keenan, who thinks that people expect this from them, continued: "So if you get in that mindset — you're always trying to improve on the thing you did, even if it was the night before and you've done this thing ten thousand times, there's always room for improvement and adjustment.
"So I think that's what people have come to expect, is that they know that we are thoughtful and we're always thinking about fixing, correcting and making better."
In November 2020, James Keenan had recalled his collaboration with Deftones in 2000 on a song titled Passenger. Admitting that he felt like they needed a new perspective, Maynard had sent praising words for them. According to him, Deftones guys were strong-willed gents.
"I was told the guys were having a bit of a writer's block or some turmoil within the band," he said. "Who knows? They certainly weren't going to discuss that with me, an almost total stranger.
"[They were] very strong-willed gents. Dare I say stubborn… Up to that point, they seemed to have been able to navigate through their differences in ideas and approaches. Great first efforts. The evidence is all there.
"I felt like they just needed a bit of new perspective. I had them each switch instruments, play on the bowls, take one loop, and try some improvisation.
"The look on their faces was priceless. I might as well have been wearing hippie beads and bunny ears. I could just feel Stephen [Carpenter, guitar] thinking, 'What kind of acid-trip crap is this?'
"I stuck around long enough for them to start itching to not have me around. Eventually, it was time for me to let them be. The result of my interruption was for them to unconsciously remember or feel what connected them in the first place.
"By the time I saw them again, they had opened their own creative floodgates."
James Keenan's Surprising Remarks About Metallica and Slayer
Back in November 2020, Keenan had opened up about his remarks about Metallica and Slayer. Made surprising comments, Keenan had said about them that they are not heavy enough.
"For me, the weight comes from mood, so I find a more creative space and a more productive space in a more moody piece," he says. "So as far as weight, I think most people kind of think of weight in terms of Metallica, you know, some of the heavier bands – Slayer – but I find weight in things like PJ Harvey and Gillian Welch, and a band called Low.
"That's where I find weight. In those almost… they're uplifting but emotionally sad, but because they're sad they're uplifting to me."