KISS' Gene Simmons Says 'Poor & Bloated' Elvis Presley Should Have Quit While On Top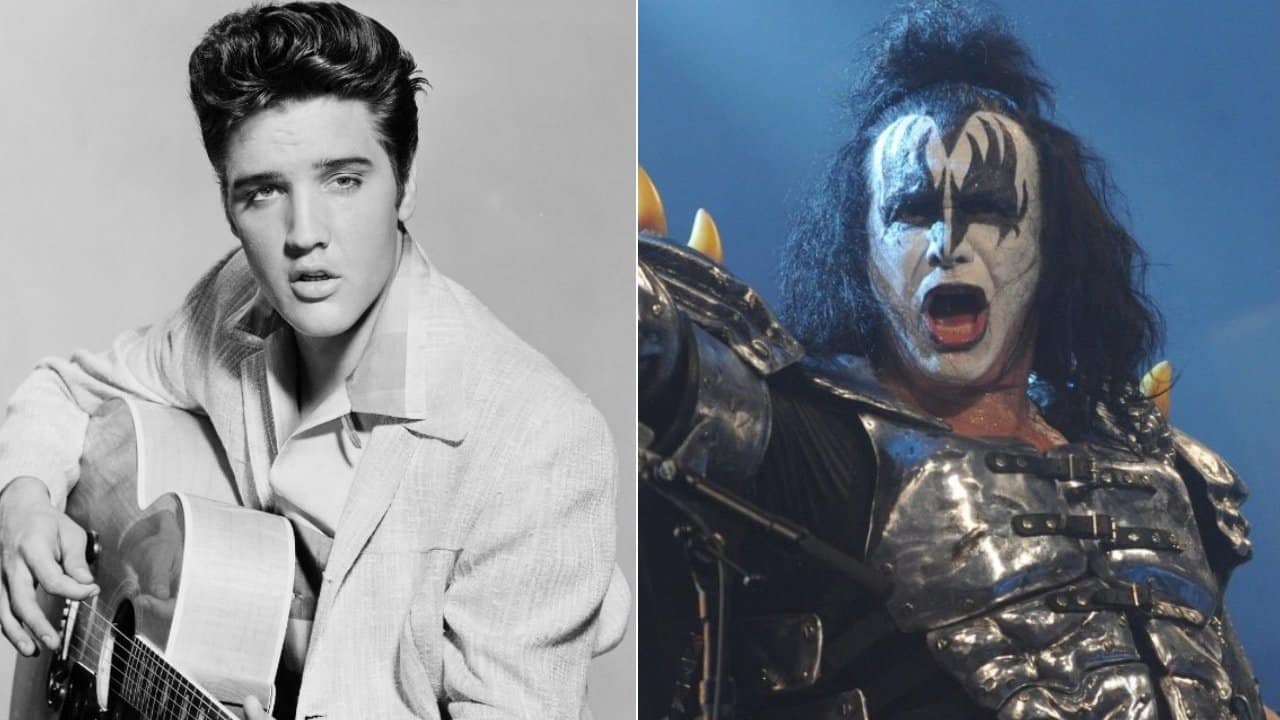 KISS bassist Gene Simmons is continuing to be on the target with his comments. In his recent interview with Planet Radio, he once again called Elvis Presley poor and bloated.
Gene Simmons is part of one of the biggest rock bands in the history of music, KISS. He gained world fame with his extraordinary stage outfit, crazily stage performances, and unique stage make-up in KISS. Being one of those founding members of the band, Gene Simmons has been rocking his fans since the band's formation in 1973.
Starting their careers in New York City, Gene Simmons received his stage persona, The Demon, after his stage outfit and makeup. Since the year he formed the band alongside the band's classic line-up, Simmons contributed to the band's 20 studio albums, which means he appeared in the entire discography of the band. He also released two different solo albums in 1978 and 2004, Gene Simmons and Asshole, respectively.
Over the years, Gene Simmons has been making discussable comments about rock and musicians. He is still defending that rock is dead, as he asked recently who are the new The Beatles. He also thinks Donald Trump allowed people to be publicly racist. In April, he even said Mick Jagger would pass out if he toured like KISS.
Recently, Gene Simmons called Elvis Presley poor and bloated while he was talking about KISS' decision to farewell. At first, Simmons said KISS is so grateful to fans for letting them collect all those great memories. He then added that they would not be here without their fans.
"Everything comes down to pride," Simmons says. "Have enough self-respect to know when to leave with dignity because you love the fans and you appreciate… it's too soft of a word, we're forever grateful for this astonishing journey because without the fans we wouldn't be here."
Gene Simmons Reveals 'Poor & Bloated' Elvis Presley Quit Too Late
The 72-year-old musician then said the King of Rock and Roll, Elvis Presley, should have quit when he was on top, calling him poor and bloated. He mentioned his band as well, saying that they are quitting the rock on their top. According to him, fans wanted the best, and they've got KISS.
"Having said that, we've all seen boxers who've stayed in the ring too long," he continues. "Or poor Elvis [Presley] who ended up naked, bloated on a bathroom floor in Vegas. That ain't Elvis. Quit while you're on top. Quit while you have something that resembles people's preconceived notion of you.
"Remember we walk out there and introduce ourselves with 'You wanted the best, you've got the best, the hottest band in the world KISS!' Not like, 'Oh I remember them when they were really good, you should have seen them back in year one or year two.'
"No it's right here, right now and if you can't deliver the goods on a certain level have the self-respect to say 'Thank you and we're done.' We're approaching 50 years – how long can you do it?"
It was not the first time Gene Simmons called Elvis Presley bloated and naked. During his interview with Rolling Stone in August 2021, Simmons mentioned him while he was talking about Van Halen frontman David Lee Roth's voice.
"It bears noting that during Dave's heyday, nobody did what he did. He was the ultimate frontman," Simmons said. "Not Plant, not Rod Stewart, nobody. He took being a frontman way beyond anything.
"And then, I don't know what happened to him… something. And you get modern-day Dave.
"I prefer to remember Elvis Presley in his prime. Sneering lips, back in Memphis, you know, doing all that. I don't want to think of bloated naked Elvis on the bathroom floor."