Jason Newsted On Metallica's St. Anger's Length: "What The F*ck Are They Doing?"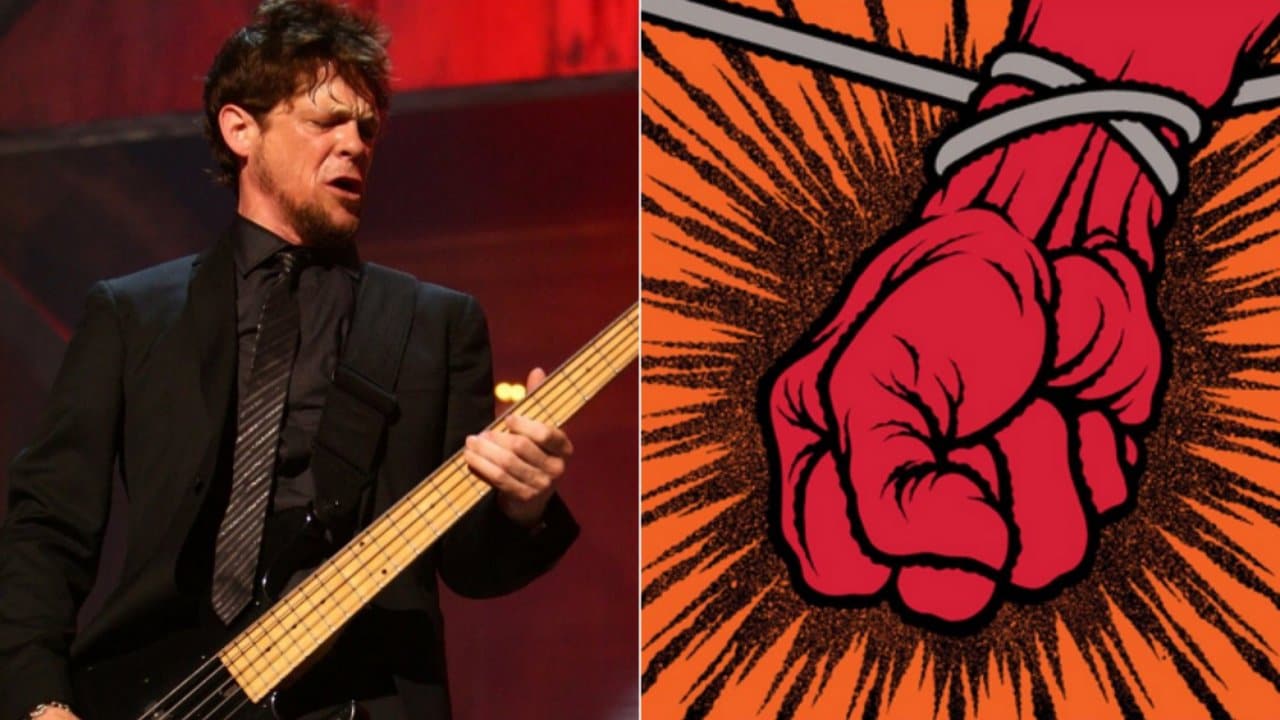 Former Metallica bassist Jason Newsted talked about when was the last time he listened to one of the band's songs after his departure. Jason mentioned the title track St. Anger's length and said he was surprised when he first heard it.
Jason Newsted was the bass player of the heavy metal band Metallica. When he joined the band back in 1986, the time the band's late bassist Cliff Burton passed away in a bus crash, he announced his departure from them in 2001, being permanently replaced by the current bassist Robert Trujillo. In addition to his bass performances, he also sang backing vocals as a member of the band.
Jason Newsted's contribution to the band was incredibly huge. His first release with the band was the band's first extended play, The $5.98 E.P. – Garage Days Re-Revisited, released in 1987. His debut studio release was the band's fourth studio album, …And Justice For All. Throughout his tenure with the band, Newsted appeared in the band's 10 different albums, while 4 of them were studio albums.
The 17x Platinum-certified St. Anger was released by Metallica two years after they parted ways with Jason Newsted in 2003. The band recorded the whole album with the contributions of the record producer and sound engineer, Bob Rock, on bass place, as they hired Trujillo while St. Anger was nearing completion. The album was the number 1 on a lot of charts back in 2003.
However, in his recent appearance on Metal Hammer, Jason Newsted answered when was the last time he heard any Metallica songs since his last day with the band in 2001. Saying that he didn't get the length of Metallica's beloved song St. Anger, Newsted added that he still has tons of respect for them.
"Never," Jason says. "I heard the one where they made the video in prison [for the 'St. Anger']. I heard one song with my dad while we were riding in the car in Michigan, because the radio is still pretty wed to Metallica, and it went on for-fucking-ever.
"It was eight minutes on the radio, and I went, 'What the fuck are they doing?' No disrespect, but I didn't get it. It was maybe harking back to the longer songs and the aggression and the tempo.
"And that stuff takes a lot of energy to play, and with James going up and down the fretboard like that, no one can touch it. I have a lot of respect for that thing, but I am quite a distance away from that type of music now."
Jason Newsted Admits He 'Would Be Happy To Join Metallica To Do Some Stuff'
Jason then mentioned his heavy songs and said he has liked them. Showing off his respect and passion for Sepultura, Jason Newsted also revealed an exciting thing about Metallica. According to Jason, he is open to playing some stuff with Metallica whenever they want that.
"I still like my heavy songs, but I sing for real now," Jason reveals. "I play the bass right up high, sing those backing vocals way up high. I still love Sepultura and stuff… but it really isn't the way that I used to.
"I'd be happy to join them to do that stuff if they wanted me to. I still talk to Lars a fair bit, and I send him my stuff and he's always super-supportive. I really appreciate it, and I respect his opinion. If he called me and asked if I wanted to throw down, I'd say yes, but I'm not sure if I'd say yes to anyone else."
Back this past April, Jason Newsted mentioned Metallica's hugeness, comparing them with the rock pioneer KISS, saying KISS couldn't be the best because they still have not many album sales as Metallica. He also said Metallica has been rocking for about 40 years.
"I think it's very important for everybody to know [that] how gracious that [was]," Jason said (as transcribed by MetalCastle.net). "We have been to each other like the band has been very gracious to me.
"And I have tried to be the same and take the high road. I will not say a negative word about Metallica, no. But I will defend them till the end no matter what anybody wants to go after because I know better.
"I just think it's such an important thing to keep the pride together, keep that respect together. Look at what it's become. Is there really a bigger band on the planet – overall, globally – I don't think so. There is U2, there is – well, the news isn't going anymore, right? What's another headlining band because it ain't KISS. It's not that generation. There is not anybody from that generation that's as powerful as Metallica.
"KISS still hasn't sold as many records as Metallica – I'm sorry. They had a 10-year jump on Metallica [but] they still haven't sold [as many records as Metallica.] Tom Petty hasn't sold more than Metallica. WTF?
"Excuse me – you know what I mean, really? I'm not saying this out of this, 'Oh, look at my big head.' I'm just stating the facts. Like, is there actually a bigger band globally? I don't think so.
"So, that kind of thing – still doing 'WHOA'. It's still doing the thing and still doing the thing [that] what they want to do. And being bigger every time, every stadium, every country, every continent – all continents they've played – but now, actually.
"So it's just totally correct, man. It's just a beautiful, beautiful thing the determination and conviction of those people as a collective. That's why they are only one. Nobody has played their game that righteously for 40 years like that – worked that hard taking into it to the people. They're the one man."