Twisted Sister Singer Dee Snider Explains Why He Hates KISS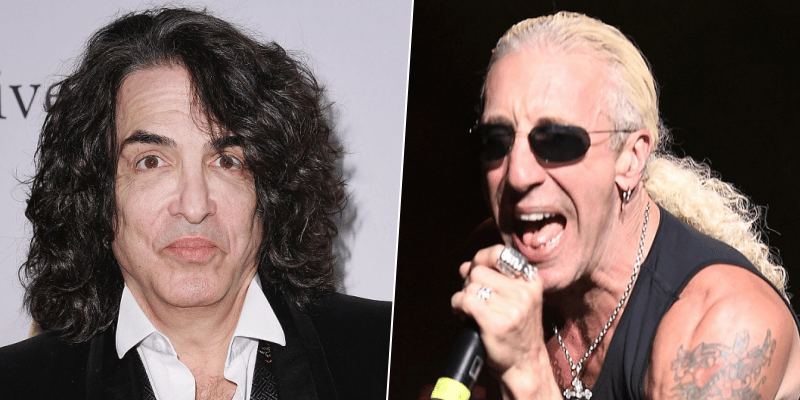 In a new conversation with The Appetite for Distortion, Twisted Sister vocalist Dee Snider talked about his thoughts about the rock band KISS and made flash comments about them.
When the interviewer asked how he feel about Guns N' Roses, Dee said that he loves them. But after that, suddenly, he talked about KISS and criticized them because of their Ace Frehley and Peter Criss' makeups.
When Dee was asked, "How do you feel now about Slash and Duff coming in the band and about GN'R currently?", he said:
"I love Guns N' Roses and that 'Appetite' record would be on my desert island classics list.
"When I was running, jogging, I did my best time ever in that five-mile run running to that album when it first came out – an incredible record. So, I'm a fan, but I am a believer in…
"I hate what Kiss is doing with Ace and Peter's makeup on – I'm not a fan.
"When I left Twisted and I went out at some point doing Twisted's music, I never even thought of calling it Twisted Sister without the other four guys. Everyone is saying, 'But you're Twisted Sister, you wrote the songs.' I said, 'That's not Twisted Sister.'
"And I won't do that out of respect for the other members of the band. I could've made a lot more money doing that, but I would not do that.
"When Twisted Sister reunited, the original members – the classic lineup – [bassist] Mark Mendoza walked in, pulled out a gun, put it on top of his amplifier, and picked up his bass.
"And when people tell me it's tough to put your band back together, my bass player brought a fucking gun to the first rehearsal and openly spoke about hating me.
"Anyway, I don't buy the, 'Ooh, it's too difficult! We couldn't get past our differences, I had to exploit the name of the band…' I just…"
He concluded: "I'm a fan of Guns n' Roses, but I'm disappointed that Steve [Adler] is not there playing drums. I've seen footage of him joining the band, and that's so awesome, I know he's had some physical problems – he's a lovely person, maybe that was the problem.
"And he gets up there and he plays these couple of songs, he's got that shitty grin on his face, it's great, so why isn't he there? It makes no sense to me.
"Izzy's [Stradlin, guitar] been that guy, that sort of always taking off, I think that choice is his more than anybody's. He was supposed to be in this thing – and that's what I've been reporting on my radio show: that he walked out on the soundcheck and that was it."
Click here for the conversation.