Keith Richards Answers 'If Charlie Watts Had Finished Up His Parts For New The Rolling Stones Album'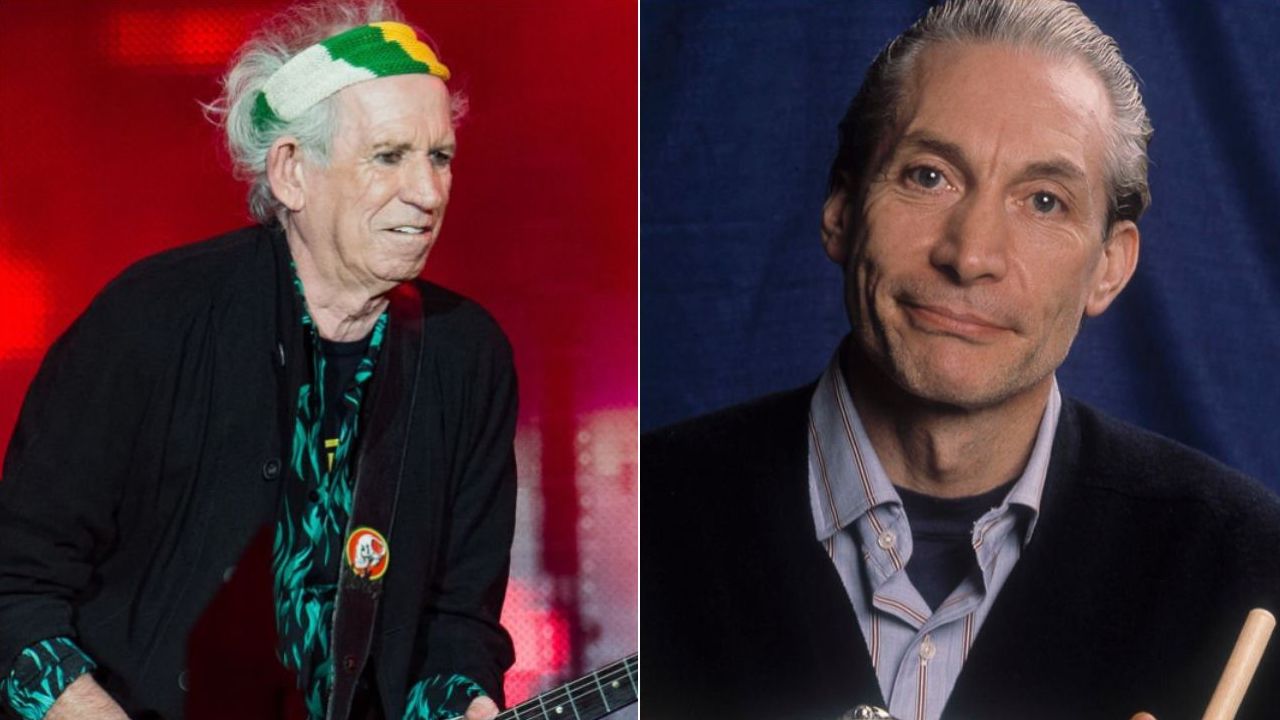 During a new episode of Rolling Stone Music Now podcast, The Rolling Stones icon Keith Richards revealed if the band's late drummer Charlie Watts had finished his parts for the upcoming The Rolling Stones album.
Keith Richards has been known for the guitarist, songwriter, and co-founded of the rock band The Rolling Stones since its formation in 1962. Inducting into the Rock and Roll Hall of Fame as a member of the band, Richards contributed to The Stones' every one of releases. Being one of the most inspiring guitarists of the world, The Stones legend Keith Richards has a huge solo career as well, with whom he released three albums.
On the other hand, Charlie Watts was the world-renowned drummer who came to world prominence with his tenure in The Rolling Stones from 1963 to his tragic passing in 2021. From debut to the latest, he was another member of the band who performed in the entire release. Thanks to his talent and musical style, Watts is regarded as one of the greatest drummers of all time.
For a while, there are words that The Rolling Stones has been hard at work for new material for its discography and fans. After Watts passed away last year, the band was joined by the drummer Steve Jordan last fall to finish the remaining shows of the band's tour.
However, during the interview, Keith Richards has opened up about the upcoming effort of The Rolling Stones. Detailing the current state of the album, Richards didn't tell anything to give fans wrong information.
"As far as status goes, I can't really report anything," Richards said the interviewer when he was asked about the possibility of the new The Rolling Stones album.
Keith Richards Reveals 'If Charlie Watts Had Finished Up His Parts For The Upcoming The Rolling Stones Album'
Richards then continued to detail the band's upcoming effort without Charlie Watts. Saying that that is not true that Watts had recorded his parts for the upcoming album, Richards mentioned Watts' opinion on the issue. According to Richards, The Rolling Stones has a lot of stuff with Charlie Watts in the box.
"No, it's not true at all," he continued. "I mean, Charlie Watts was playing along… He did some stuff with Mick, and we already have quite a lot of stuff in the can with Charlie from last year. But Charlie Watts certainly wasn't in the mind of, 'I'm going to record things because I'm not going to be here.'
"He isn't that kind of guy, and he didn't think like that. Charlie would work if somebody said, 'Hey, I've got a couple of songs, drop by and play.' And that's the way it was.
"We do have a lot of stuff with Charlie Watts still in the can, because we were halfway through making an album when he died. But goddam, I loved that man."
Richards has also shared his honest opinion on new Stones album without Watts.
"I mean, this is one of the things that we're gonna be having to sort of sort out this year," he said. "So of course, I mean, if we want to carry on recording, then we're gonna need drums — and Steve Jordan."
When they were talking about Watts' illness and Richards' request to tour without him, Keith admitted that he didn't want to do it without Watts.
"I was in, 'Oh, I cannot do this without Charlie,'" he admits. "But Charlie said to me, 'You can do it with Steve. He can take my seat anytime. And he talked me into it.'…God damn, I loved that man."
Elsewhere in the interview, Richards had also detailed the band's deef with Paul McCartney, who said to The New Yorker on October 11 that The Rolling Stones is a blues cover band. According to Keith, he didn't blame McCartney, and he knew there was something wrong.
"He said [to the New Yorker], 'That's what I thought when I first heard them,'" Richards recalls. "Because Paul and I know each other pretty well.
"And so when I first read it, I said, 'Ahhh, there's been a lot of deleting and editing going on here.' And the next day I got a message from Paul saying, 'If you've read this shit, it's all out of context, believe me, boys.'
"That could have been the thing, but Paul isn't that way. I felt for him. He replied so quickly on that. If he had meant to say it, he wouldn't have bothered replying.
"Hey, Paul's a great guy, man. I mean, Jesus Christ, look at the songs he's written. You can't knock a guy like that. We let little things come out in the press and kind of ignore 'em."