Rick Allen Says The Rolling Stones Owes Its Sound To Charlie Watts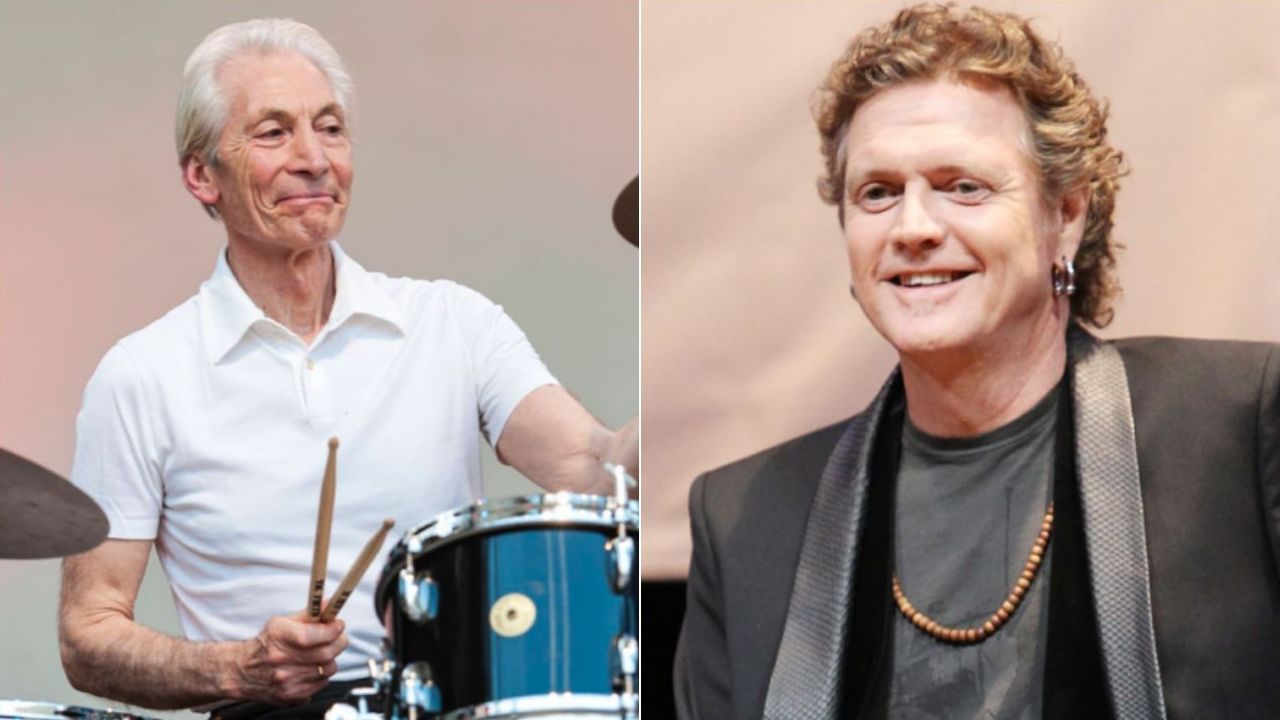 Def Leppard drummer Rick Allen has sent his respects for the late The Rolling Stones drummer Charlie Watts and claimed that there would never be The Rolling Stones without him.
Charlie Watts was known for being the drummer and percussionist for The Rolling Stones. Even though Watts had passed away on August 24, 2021, he has been continuing to be an inspiration to the drummers of the rock community. Contributing to the band's every one of releases, Charlie Watts was inducted into the Rock and Roll Hall of Fame as a member of The Rolling Stones in 1989.
Rick Allen is one of those rock and roll drummers that is inspired by Charlie Watts. Playing drums for Def Leppard since 1978, Allen described as The Thunder God by his fans. During his more than 4-decade career, Allen performed in the band's entire discography that includes 11 studio albums, 4 live albums, 4 compilation albums, 11 video albums, and more.
Citing Charlie Watts as an inspiration to himself, Rick Allen has a portrait of Charlie Watts in his Legends art series. Featuring his inspirations from Eddie Van Halen to Freddie Mercury to John Lennon to Jimi Hendrix and Watts, Allen is showing off his admiration for those musicians in this way.
During his recent appearance on the Murray Adventures podcast, Rick Allen mentioned Charlie Watts' impact on The Rolling Stones and his meeting with Eddie Van Halen. Expressing that Charlie Watts also has a huge influence on him, Allen admitted that he would not be on the podcast if it wasn't Watts in the rock world.
"These are all musicians, singers, songwriters that have inspired me over the years," Allen said. "The last one that I did, I mean, to me, it was pretty obvious — Charlie Watts. If it wasn't for Charlie Watts, I wouldn't be on the phone with you now. I think it's the end of an era. He inspired so many to pick up a pair of sticks. And it was just my way of paying homage to him.
"And then another person that I really, really looked up to and I had the honor of meeting, it's Eddie Van Halen.
"So all of these people somehow touched my life and somehow inspired me to do what I do today."
Rick Allen Claims The Rolling Stones Owes Its Sound To Charlie Watts
Rick Allen then claimed that there would be no The Rolling Stones without Charlie Watts. Touching on the drummer's smooth and calm drumming style, Allen said that he was a very underrated musician. He also gives the same example while mentioning Keith Moon's impact on The Who.
"He always had a smooth, calm and collected approach to playing drums. That's true and that was the mood that I tried to bring into the painting that I did. He's just got this sort of content look about him, like he's got nothing to prove. But he was a smoking drummer.
"I think in many ways he was very underrated. But without Charlie Watts, The Rolling Stones wouldn't have sounded the way that they did.
"Just in the same way that if you took Keith Moon away from The Who, it wouldn't necessarily have been the same."
Back in October 2021, Pink Floyd drummer Nick Mason had also mentioned Charlie Watts' importance for The Rolling Stones. Saying that he was a delightful character, Mason had sent meaningful words for the late drummer.
"I didn't know Charlie well, at all, but I knew him a bit," he says. "He was absolutely delightful character and I just wanted to say something about what he provided, I suppose, to the band. Because one can get sort of a bit carried away with technique, particularly with drums in a way. No, actually all instruments, how fast can you play that arpeggio, whatever it is.
"And I think the reality is, very few drums ever play the sort of the techniques, the things that they can actually do, because part of the role of the drummer is to make it work within the context of a band."
"I don't think Charlie ever did a drum solo with the Stones. That says quite a lot, I think, because it wasn't necessary. What really mattered was to keep that groove going for the band."