Joe Satriani Reveals Black Sabbath's Impact On Him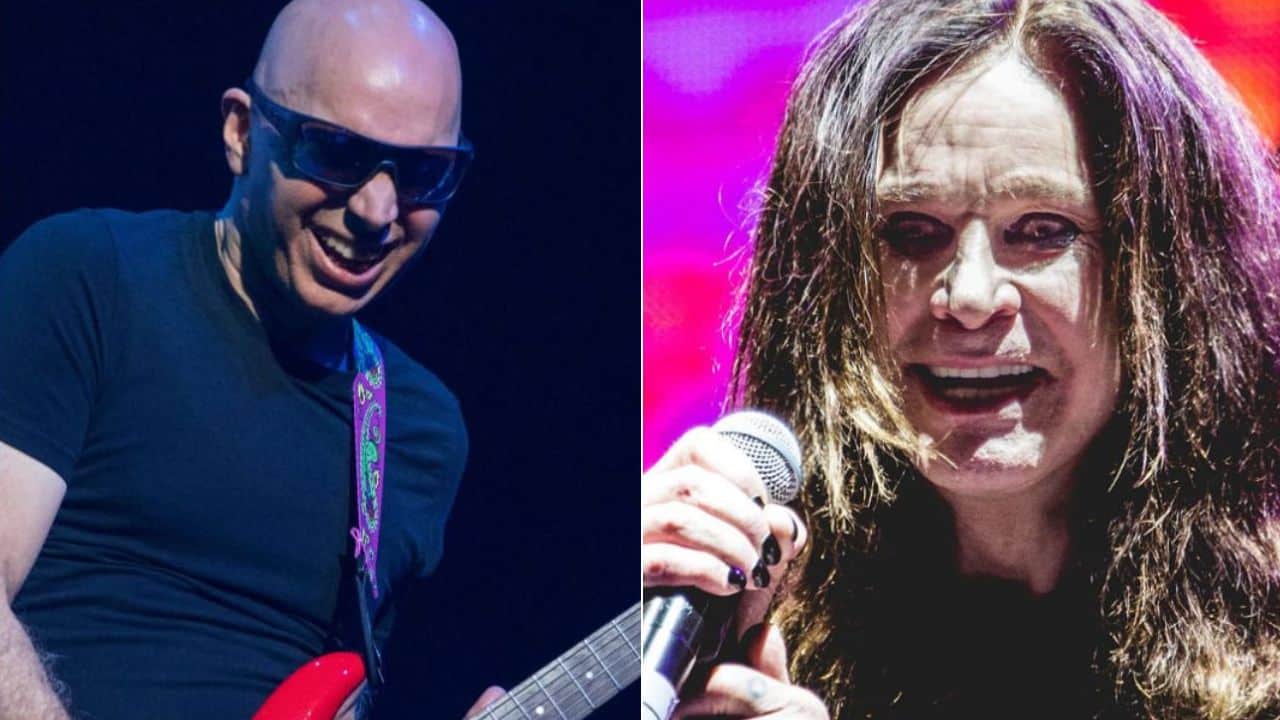 The renowned guitar master Joe Satriani looked back at his childhood and mentioned the heavy metal pioneer Black Sabbath's impact on his musical style.
Joe Satriani is a 15-time Grammy Awards-nominee American musician that has seventeen solo studio albums in his solo career. Debuted in 1986 with his Not Of This Earth, Satriani is one of the best-selling rock guitarists of all time.
In his youth, the guitarist had given guitar lessons to renowned artists such as Alex Skolnick, Steve Vai, Larry LaLonde, Charlie Hunter, which later helped him to work alongside Deep Purple and Mick Jagger on their tours.
Out of his contributions to the rock and roll musicians, from Jimi Hendrix to Black Sabbath, Satriani has some inspirations as well. Previously confirming that Black Sabbath was one of those acts that he influenced, Satriani analyzed them carefully and learned too many things from them. He had been affected by the Sabbath singer Ozzy Osbourne's voice heavily.
However, during a recent chat with Matt Pinfield, Satriani mentioned his influences. At first, the musician mentioned Jimi Hendrix's impact on him. According to him, listening to Hendrix's Third Stone From The Sun for the first time was a cathartic experience for him.
"When [Jimi] Hendrix came out with 'Third Stone from the Sun,'" Satriani says. "To me, every time I listened to that, it was like a cathartic experience. I would break out in a sweat [Laughs]. It was so rich with musical history. And it was so daring.
"And it also had a little bit of humor in it that I must have picked up on, being a kid growing up watching those, you know, 'Twilight Zone' and that kind of stuff on TV. It resonated with me that Hendrix had a sense of humor.
"But I could hear their jazz influences, and they were breaking down the rock 'n' roll barriers with the sound that they were using. I love those things."
Joe Satriani Admits Black Sabbath Affected Him On Learning Jazz
In the continuation of his words, Satriani revealed the important Black Sabbath song that led him to help learn jazz back in the day. Featuring on the second studio album of Black Sabbath, Paranoid, the band's huge-known hit song Planet Caravan has a huge impact on his learning jazz.
"Then there were those in-between songs, like 'Planet Caravan' by Black Sabbath," he admits. "I thought, even that's a vocal song… But the way that Ozzy treats his voice in the Leslie…
"And I actually brought that song Lennie Tristano [jazz pianist] when I was taking bebop lessons for about two months there. Because he used to make me memorize melodies and solos. And I had to bring in an LP, put it on the record player, and sing note for note, sing the parts. I brought in some crazy stuff.
"I mean, I was bringing in Bird [Charlie Parker] and [John] Coltrane and stuff like that. But every once in a while, I bring in Black Sabbath or Johnny Winter or something. I couldn't help it because I'm just a rock, kid."
He also continued: "As music progressed, I really got into Mahavishnu Orchestra and Allan Holdsworth just to see where they were taking the guitar and the possibilities of harmonic development. And I think you can hear that in my albums, you can hear where I'm straddling classical and rock and roll and jazz and fusion, and bebop, and electronic music and music concrete.
"And I bring in music from around the world because I really love all music. I don't really discriminate where it's coming from, or who's making it. If it sounds good, if it makes me feel good, if it inspires me, then I sort of drink it up and it's bound to come out."
Joe Satriani's Thoughts On Fans' Booing Ozzy Osbourne
During his February 18 interview with Planet Rock, Satriani had recalled the concert that Black Sabbath devastated its fans. Saying that the opener Lynyrd Skynyrd was great, Satriani mentioned how fans reacted to Sabbath when they did not come to perform. According to him, fans had decided to start bonfires on the place while they were waiting for Sabbath. Later then, they were pissed off when Sabbath did not come out to the stage and started to take their clothes off to the fire. Joe stated that Black Sabbath fans booed Ozzy Osbourne when he told them they would not perform.
"The place is sold out," Satriani recalls. "Lynyrd Skynyrd's opening up, they were great, by the way. After they play, there's like an hour and a half, and there's no Black Sabbath, and the kids are going crazy.
"Now I'm standing on the floor with the lead singer in my high school band, and we love Sabbath. We've been playing Sabbath, listening to Sabbath since the very beginning, and we're dying to see this thing happen. But they're not coming out.
"As New Yorkers do, they get a little upset that things don't go their way," he continued. "So, they decide to somehow start bonfires on the floor. So, we're standing there, and we're looking around, we're going, 'There are fires! What's happening?!'
"People are taking off their winter coats, and they're setting them on fire in these big piles, and then the people that are sitting in the stands are throwing stuff, anything that they don't want, and they're just screaming for Black Sabbath.
"The fire marshals come out, they turn on all the bright lights, and they start spraying fire retardant on us. I mean, I got covered in this white foam. But I have to say we're like, 'Yeah! This is like the best concert ever!'
"And then, of course, Black Sabbath eventually comes out, and it turns out Ozzy's got a cold, and he's being very apologetic to the audience, 'I'm really sorry, I just can barely talk.' People are booing him and throwing things on the stage."