The Who's Roger Daltrey Comments On Paul McCartney's The Rolling Stones Remarks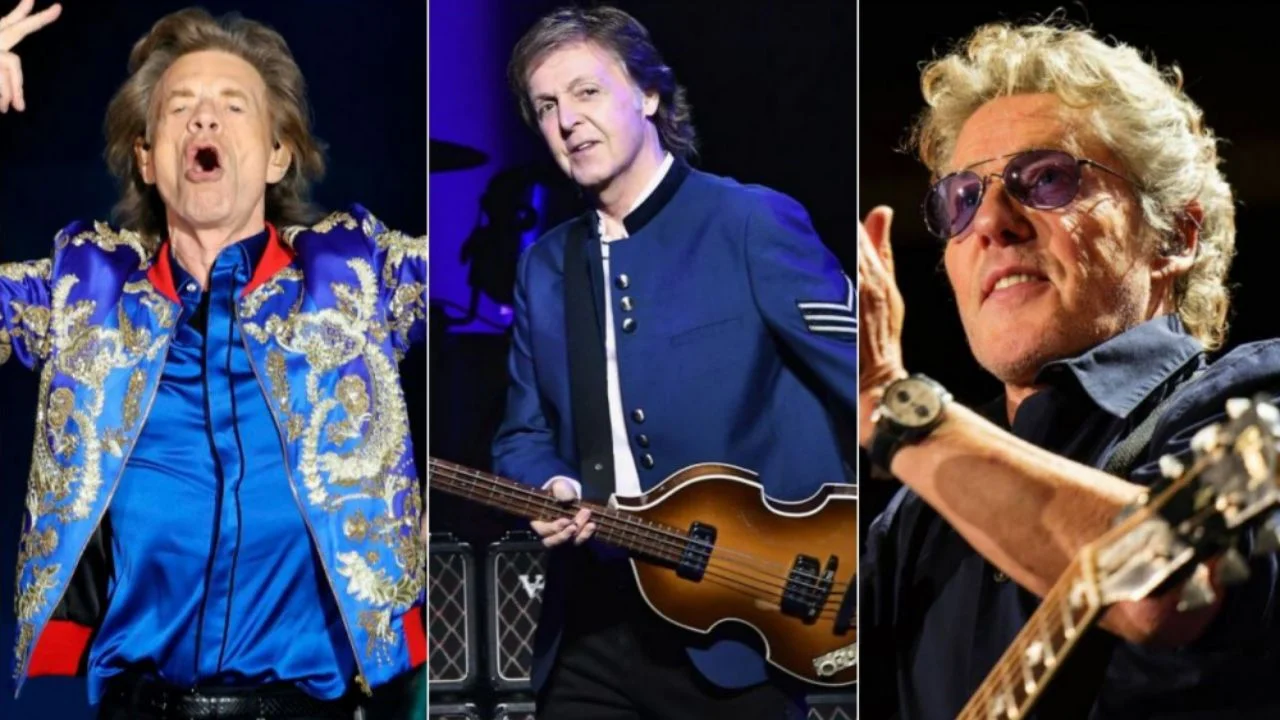 In a new appearance on TheCodaCollection, The Who singer Roger Daltrey commented on The Beatles guitarist Paul McCartney's The Rolling Stones remarks and said that The Stones sounds very patchy.
Roger Daltrey is known for being the lead singer of his co-founded rock band, The Who. The musician wrote hit songs for The Who such as Won't Get Flooded Again, Baba O'Riley, You Better You Bet, Pinball Wizard, My Generation.
On the other hand, the English rock band The Rolling Stones was formed in 1962. At press time, they have released 30 studio albums, 33 live albums, 48 video albums, 29 compilation albums, 77 music videos, 3 EPs, 121 singles, 15 box sets, 17 reissue boxes, 21 official bootlegs, and many more things.
This past month, Paul McCartney had slammed The Rolling Stones during his interview with The New Yorker. In the conversation, McCartney had said that The Rolling Stones is a blues cover band, also adding: "I think our net was cast a bit wider than theirs."
Recently, Roger was asked if he heard Paul McCartney's remarks for The Rolling Stones. Saying that The Stones has written great songs in blues format, Roger Daltrey added that Mick Jagger is the greatest rock and roll showman.
"I know what he means," Roger comments. "The Stones have written some great songs, but they are in the blues, they are in that format.
"It's like comparing cheese and apples, they're both very tasty but the cheese does one thing and the apple does the other.
"I've always thought that you cannot take away the fact that Mick Jagger is still the No. 1 rock 'n' roll showman up-front.
"The only other people I'd put up against him would be perhaps James Brown, maybe Jerry Lee in his day, and Little Richard. But Mick Jagger, you've got to take your hat off to him, the No. 1 rock 'n' roll performer."
Roger Daltrey Adds The Rolling Stones Sounds Very Patchy
Later than, the singer touched on The Rolling Stones' music sound. Revealing that The Stones sounds very patchy, Roger Daltrey admitted that he loves them.
"As a band, if you were outside a pub and you heard that music coming out of a pub some nights, you would think, 'Well, that's a mediocre pub band,'" he continues. [Laughs]
"The music can be very patchy, but that music can and it's part of its charm.
"But like I say, you have to see The Stones. I love them, I just think that they're great entertainment."
Back on October 14, Mick Jagger had mocked Paul McCartney during the band's show at the SoFi Stadium in Los Angeles. He had mentioned a comedic list of celebrities supposedly in attendance at the concert.
"There's so many celebrities here tonight, of course, you know, naturally," Jagger said after he paused the show. "Megan Fox is here. She's lovely. Leonardo DiCaprio. Lady Gaga."
Later that comment, Jagger mentioned Kirk Douglas, who passed away in February 2020. Saying that he must have "misread that one," Jagger then added: "Paul McCartney is here. He's going to join us in a blues cover later on."
That discussion is not the first time that The Rolling Stones singer Mick Jagger and The Beatles guitarist Paul McCartney rivalled.
In 1987, Mick Jagger had said in an interview that the rock band The Beatles' breaking up was a good idea. He also had mentioned his band and had touched on the people's possible reaction to their breaking up.
"No one should care if the Rolling Stones have broken up, should they?" Jagger asked.
"I mean, when the Beatles broke up I couldn't give a shit," the musician continued. "Thought it was a very good idea."