Keith Richards Confirms New The Rolling Stones Album Is On The Way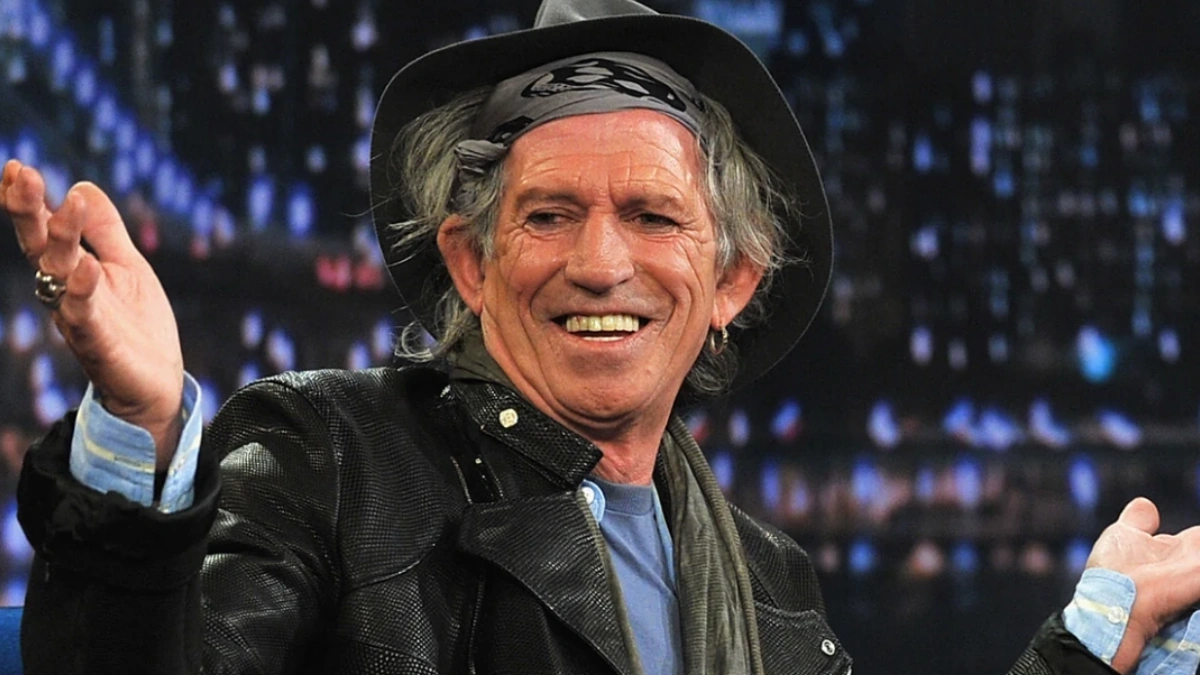 Keith Richards has recently shown up on his official Instagram account to give new updates and the new The Rolling Stones album. The musician shared a short video where he talked about the band's upcoming plans. He states that the new album is on the way.
READ: Keith Richards Sends Emotional Letter For Charlie Watts
The Rolling Stones were paused a little bit when the band's drummer Charlie Watts passed away in 2021. At the time, the band was heading to finish its then-ongoing tour and was joined by Steve Jordan to conclude the remaining shows. In March 2021, Richards even revealed whether Charlie Watts recorded some stuff to the new The Rolling Stones album.
However, Keith Richards, who has more than 1.4 million followers on Instagram, thrilled fans with the new album announcement via his social channel. Sending a belated Happy New Year message to his fans, the legendary guitarist has yet to be revealed an exact date. He said:
"Hi guys, here we are again. Wishing you all a belated Happy New Year and there's some new music on its way and hopefully we'll get to see you. Let's keep our fingers crossed."
Fans Reacs To New The Rolling Stones Album Announcement
While the video received more than 70k likes and 1.8k comments, some people shared their excitement in the comment section. It looked like fans had been waiting for the new Rolling Stones album for a while.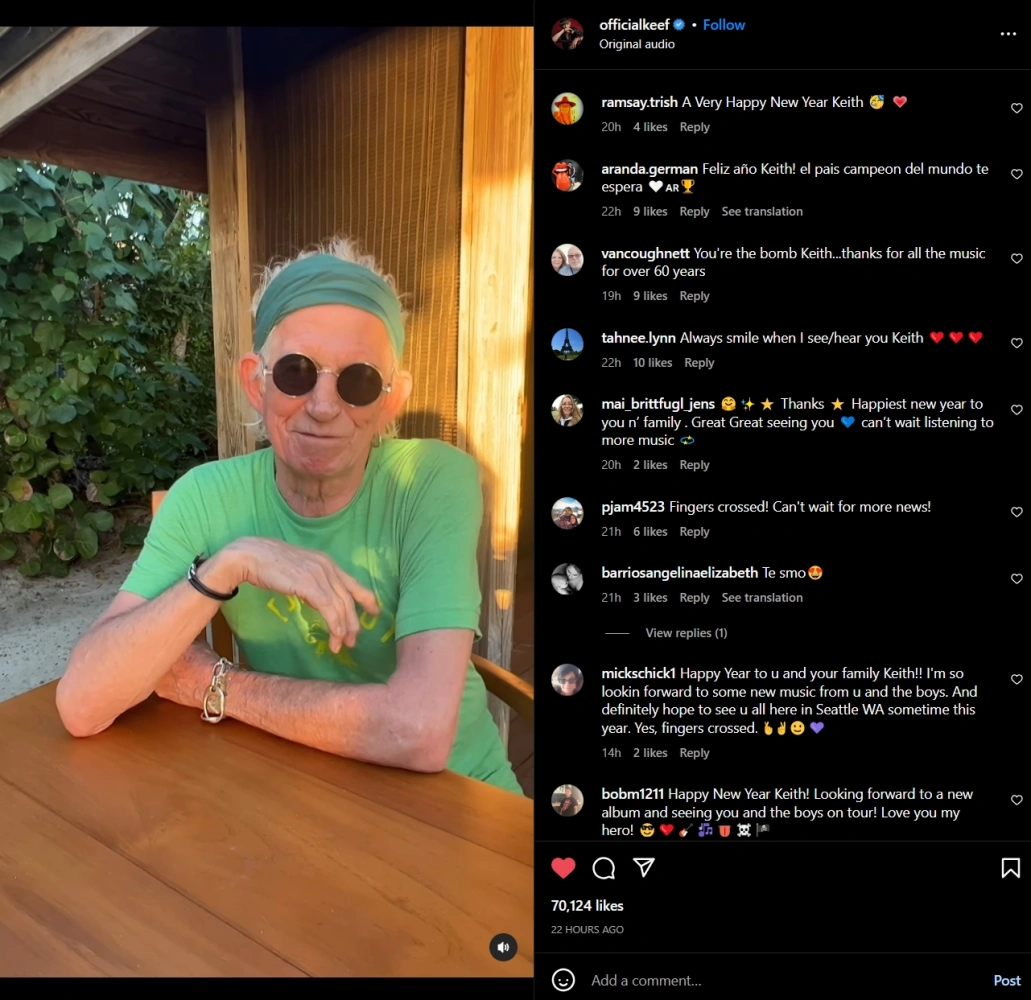 However, while a fan writes, "You're the bomb Keith…thanks for all the music for over 60 years," another fan commented, Thanks. Happiest new year to you n' family. Great Great seeing you. Can't wait listening to more music."
Furthermore, a fan called them to the country where he lives, adding a heartwarming new year message to Keith Richards: "Happy Year to u and your family Keith!! I'm so lookin forward to some new music from u and the boys. And definitely hope to see u all here in Seattle WA sometime this year. Yes, fingers crossed."
The Rolling Stones' Legacy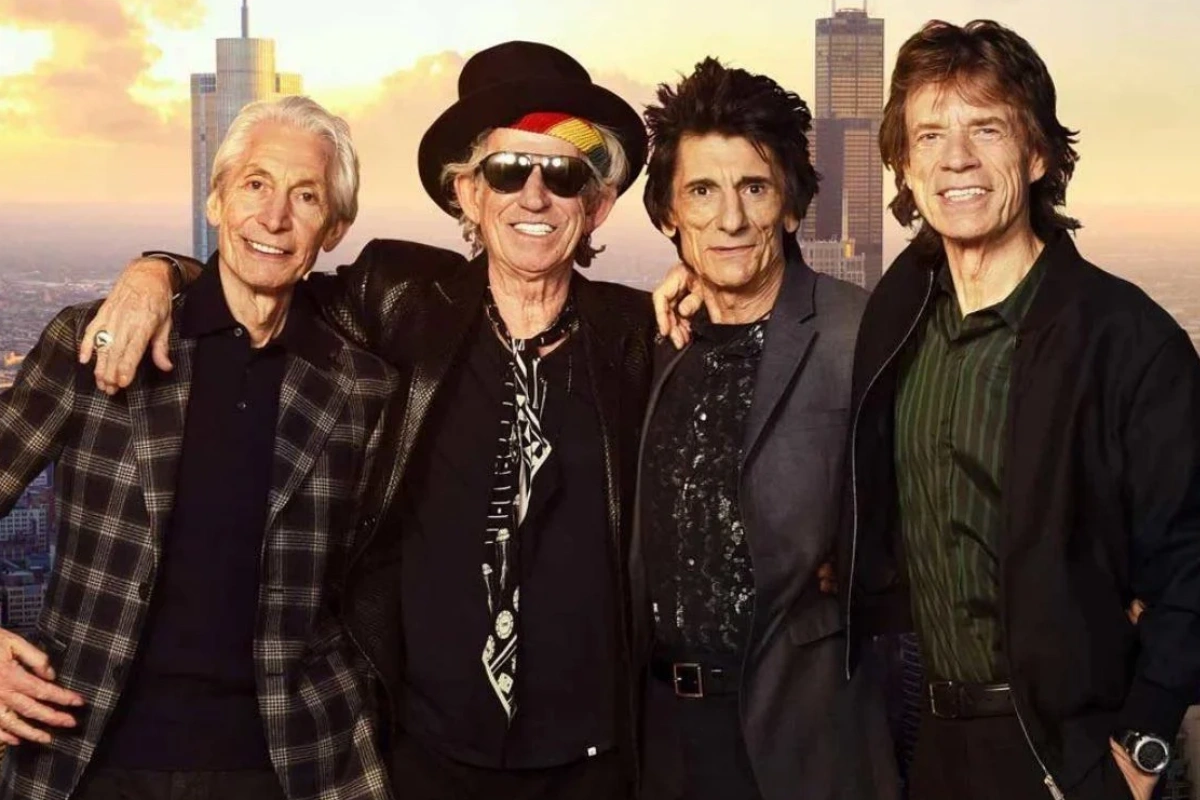 The Rolling Stones has been widely considered one of the most successful rock bands of all time. Formed in 1962, the band has been creating music for more than six decades. During their early years, 1965-released (I Can't Get No) Satisfaction helped them to reach global success. In the same year, Get Off of My Cloud also came out and made The Rolling Stones what they were.
Also Read: Keith Richards Reveals Paul McCartney's Private Message After His The Rolling Stones Remarks
Following the release of their first album, the band was now introduced to the world as a hard rock pioneer. They immediately started to kick off its tours to introduce the album. Their first American tour took place between 5 June 1964 – 20 June 1964, when the band headed to North America for eleven shows. They then played an 11-date British tour and introduced the album to its British fans.
However, it's been more than six years since The Rolling Stones released its latest album, named Blue & Lonesome, and marked the band's 23rd British and 25th American studio album. As Keith Richards announced recently, the band has been working hard to add one more studio album to their career.
Source: Keith Richards Instagram