Dee Snider Reveals Embarrassing Memory With The Rolling Stones' Mick Jagger: "I'm Still Kicking Myself"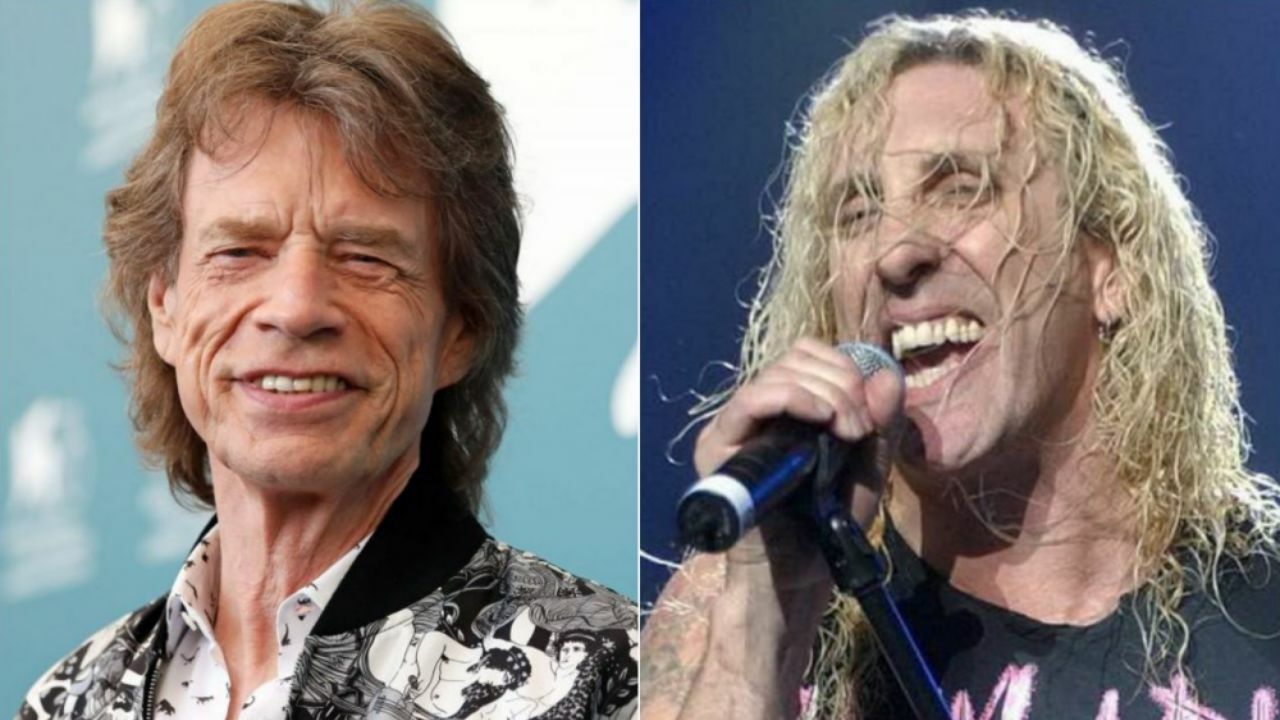 Twisted Sister singer Dee Snider has revealed an embarrassing memory he lived with The Rolling Stones singer Mick Jagger and said that that moment still disturbs him.
Dee Snider reached his world fame as the lead singer and frontman of the Twisted Sister, which was formed in 1972. Debuted with the band's 1982 album, titled Under The Blade, Snider had joined the band in 1976. He had released 6 studio albums throughout his tenure with Twisted Sister, which means he performed in the entire studio albums of the band.
On the other hand, the English singer and songwriter Mick Jagger is the has achieved world prominence as the lead vocalist of his co-founded band The Rolling Stones. Born Dartford, Kent, on July 26, 1943, Mick Jagger is one of the most energetic people in the rock community. He performed in the entire studio albums of the band.
In its early career, Twisted Sister had recorded one of the earliest demos with producer Eddie Kramer at Electric Lady Studios. Meanwhile, The Rolling Stones was there to record Some Girls in another studio.
However, during his recent interview with Louder Sound, Dee Snider mentioned his memory in Electric Lady Studios with The Rolling Stones. According to him, Mick Jagger entered their room and did his chicken-wing dance, which was so bizarre to him.
"We recorded the earliest Twisted Sister demo with [producer] Eddie Kramer at Electric Lady," Snider recalls. "The Rolling Stones were recording Some Girls in another studio.
"We were working on a track, and suddenly the door opened and Mick Jagger came flouncing in, doing his chicken-wing dance. He jumped around the room and exited out of the door. Again, it was a moment of immense surrealism. To this day I'm not even sure it actually happened."
Snider Says He Talked Embarrassing When He First Met With Mick Jagger
Later then, the singer revealed an embarrassing moment he lived with Mick Jagger. Remembering some bizarre words he said to Jagger, Snider said that he's still kicking himself because of those words.
"I finally got to meet Jagger properly in the studio's communal area," Snider adds. "Eddie introduced me to him: 'Mick, I'd like you to meet Dee Snider from Twisted Sister.'
"For some fucking reason I reached over to shake Jagger's hand and said: 'Hey, man, I've seen you around.' He just smiled and walked away. I'm still kicking myself. "I've seen you around?!" Jesus Christ almighty."
Elsewhere in the interview, Snider had also recalled a story that KISS's Gene Simmons yelled at him. According to him, Gene Simmons got angry when Snider called him, although he gave him the number himself.
"I host a radio show in America, and Simmons was my guest," he says. "He gave me his card and said, 'Dee, here's my phone number. Give me a call some time.'
" I'm not a Kiss fanatic but certainly I bought my fair share of their early records. I give Kiss massive respect.
"Gene, along with Ted Nugent and myself, is one of the few rock stars to go, 'No drugs, no alcohol, ever.'
"It's surely no coincidence that we're three of the most rational, intelligent people you'll ever meet, and still with ongoing careers of some sort beyond music," Snider continues.
"A few months later, I decided to give Simmons a call. 'Gene! Dee Snider!' Long pause. Then he said, angrily, 'How the hell did you get this number?!' I replied, 'You gave it to me. Do you want me to hang up?'
"That was when I got the idea that we weren't going to be best buddies."