Joe Elliott Reflects On The Best Part Of Touring With Mötley Crüe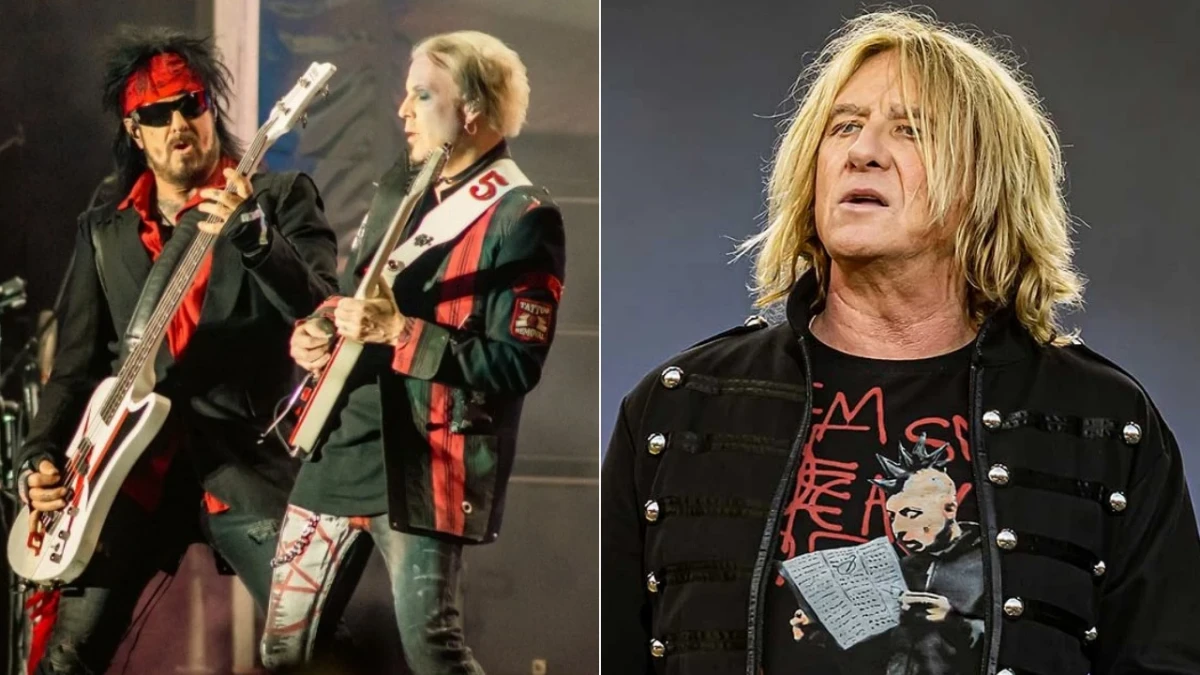 Def Leppard star Joe Elliott reflected on touring with Mötley Crüe. He revealed the best part of getting on the road with the heavy metal musicians.
Formed in 1981, Mötley Crüe announced its disbandment in 2015 after leaving an indelible mark on the world of rock music, releasing 8 studio albums, playing more than 30 tours, and selling more than 100 million copies worldwide. In 2019, however, they reunited to record songs for their biographical movie, The Dirt. In the end, the band announced its reunion with a Stadium Tour with the co-headliner Def Leppard.
After getting postponed several times, both bands kicked off the tour on June 16, 2022, and completed their rescheduled dates on September 9, 2022, earning a whopping $173.5 million. Throughout the tour, both Def Leppard and Mötley Crüe members had a special connection with each other. They flew together, ate together, and had fun together.
During his recent chat with Zoe Ball, Joe Elliott looked back at his band's touring days with Mötley Crüe. He first touched on booking a co-headlining tour with Mötley Crüe. Saying that it is fun to do, Elliott recalled a childish moment he experienced among the band members.
"We do it with Mötley [Crüe] because it's just so much fun," Elliott says. "Those guys split up and got back together because of the movie, and they're just a good laugh. I mean, some of that stuff we got up to on the plane. If somebody fell asleep, they'd get up because they [were] just covered in stuff, and pictures were taken of them. It kind of was very childish but in a very kind of funny way."
Def Leppard man then mentioned the moment he was hospitalized after their flight to Colombia. Elliott had altitude sickness that made him feel bad after a flight. After he arrived at the hospital, the members of Mötley Crüe were waiting for him to fall over the ground. They even took out their phones because they were planning to record him and make fun of him later.
"When we were in Bogota in Colombia, I had altitude sickness, and they kept me overnight for observation in a hospital," Elliott recalls. "Luckily, it was a day off. When it came to doing the gig, everybody got their cell phones out, waiting for me to fall over, including all the Mötley guys [laughs]. It was set aside stage, [and I was like], 'I know it's not gonna happen, ain't gonna happen…' We had a really good laugh."
Currently, Mötley Crüe and Def Leppard are entertaining their fans with a tour called The World Tour. Kicked off on February 10, 2023, featuring John 5 as a touring guitarist, the tour is expected to conclude on August 18, 2023.