The Top 5 Songs That James Hetfield Picked As His Favorites Ever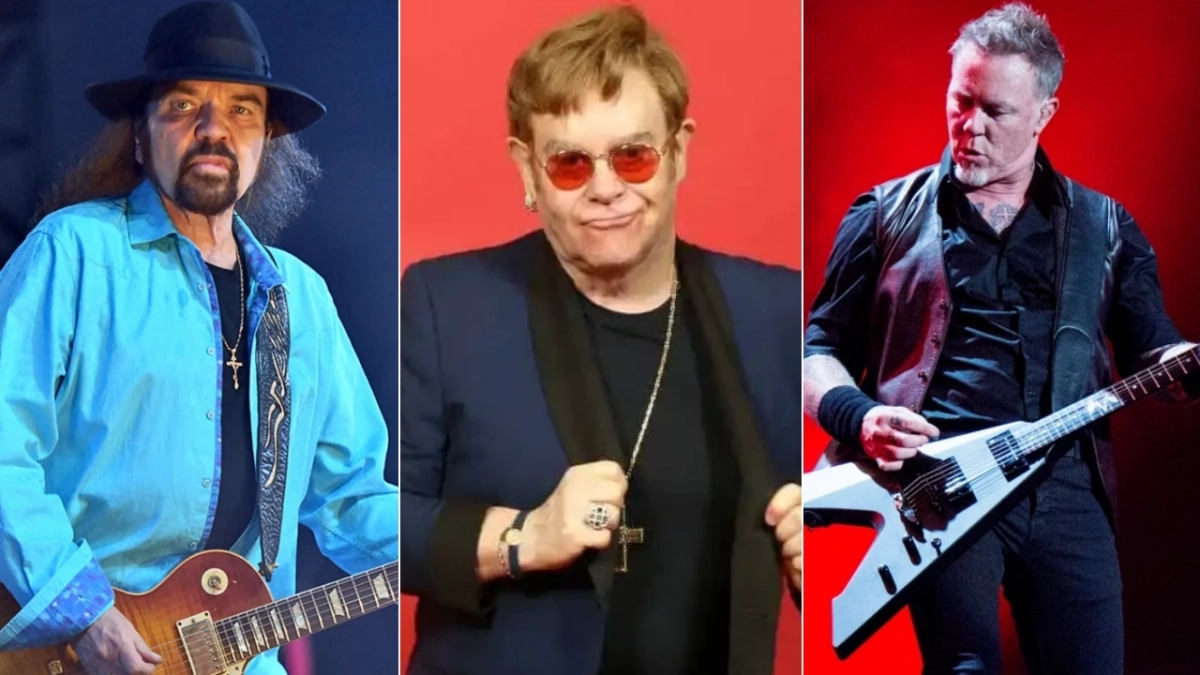 As a member of his co-founded band Metallica, James Hetfield has written many hit and influential songs for the metal music scene. Although he is considered one of the greatest frontmen of all time, he has his own favorite songs from different rock and metal bands. In this article, we will give you the songs that James Hetfield named his favorites of all time.
Before listing James Hetfield's favorite songs, he worked tirelessly to hone his craft and develop his skills as a musician. He has a strong creative vision and a clear sense of what he wants to achieve with his music. Furthermore, the artist has always been involved in the songwriting process for Metallica and has helped to shape the band's sound and direction over the years.
Throughout his career, Hetfield has shown an ability to incorporate elements of other genres into his music. For example, on Metallica's self-titled album, commonly known as the Black Album, the band experimented with a more mainstream rock sound, and Hetfield's vocals took on a cleaner, more melodic quality. Similarly, on the band's later albums, such as Load and Reload, Hetfield incorporated elements of blues, country, and hard rock into the band's sound.
So, let's learn which songs James Hetfield named some of his favorites of all time.
The 5 Songs That James Hetfield Named His Favorites
In Rolling Stone magazine's December 2004 issue, James Hetfield picked his favorite songs of all time. The list featured influential music acts, such as The Who, Led Zeppelin, Lynyrd Skynyrd, and more. So, let's begin the songs that James Hetfield picked as his favorites of all time.
#5. Elton John – Candle In The Wind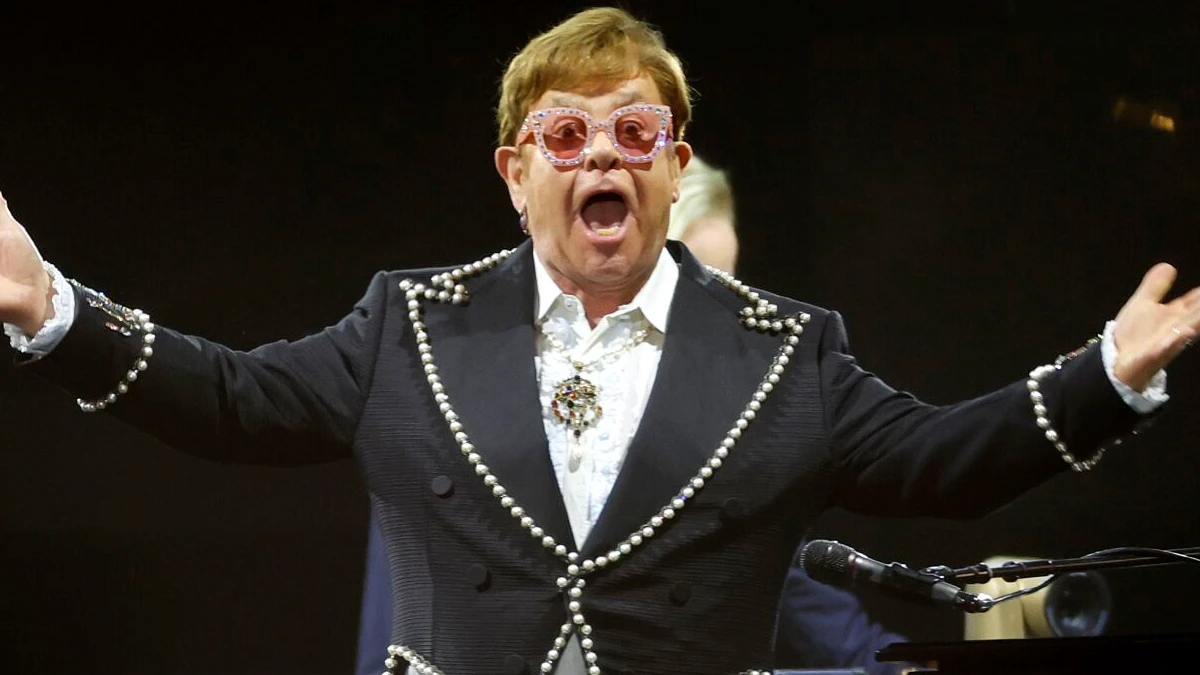 Elton John's Candle In The Wind song was one of the songs that James Hetfield picked as an influential song of all time. Originally released in 1973 as a tribute to Marilyn Monroe, the song was later re-recorded and re-released in 1997 as a tribute to Princess Diana following her tragic death in a car accident.
The 1997 version of Candle in the Wind was rewritten with new lyrics that paid tribute to Diana's life and legacy, and the song quickly became a worldwide phenomenon. Its beautiful melody and poignant lyrics, combined with Elton John's powerful and emotive vocals, made it a fitting tribute to Diana's life and legacy, and it has remained a beloved song to this day.
In September 2021, Metallica shared the stage with Miley Cyrus on The Howard Stern Show to collaborate on Nothing Else Matters. Elsewhere in the show, Elton John connected via Zoom call. He praised Metallica and Nothing Else Matters, saying that the song is one of the best songs were ever written. Weeks after the show, James Hetfield respected Elton John over his comments.
"Well, earlier when we were playing with Miley, Elton John was on a Zoom call, and he says, 'Nothing Else Matters' is one of the most beautiful melodies and I guess ballad love songs ever written,'" Hetfield says.
According to him, praising words came by the writer of Candle in the Wind was unbelievable.
"And I was like, 'No way! There's no way this man is saying that, who wrote 'Goodbye Yellow Brick Road'! Oh my god, 'Candle in the Wind,' come on! Are you sure?' "A huge compliment and I will take it for what it is. That is the most rewarding thing."
#4. The Who – Behind Blue Eyes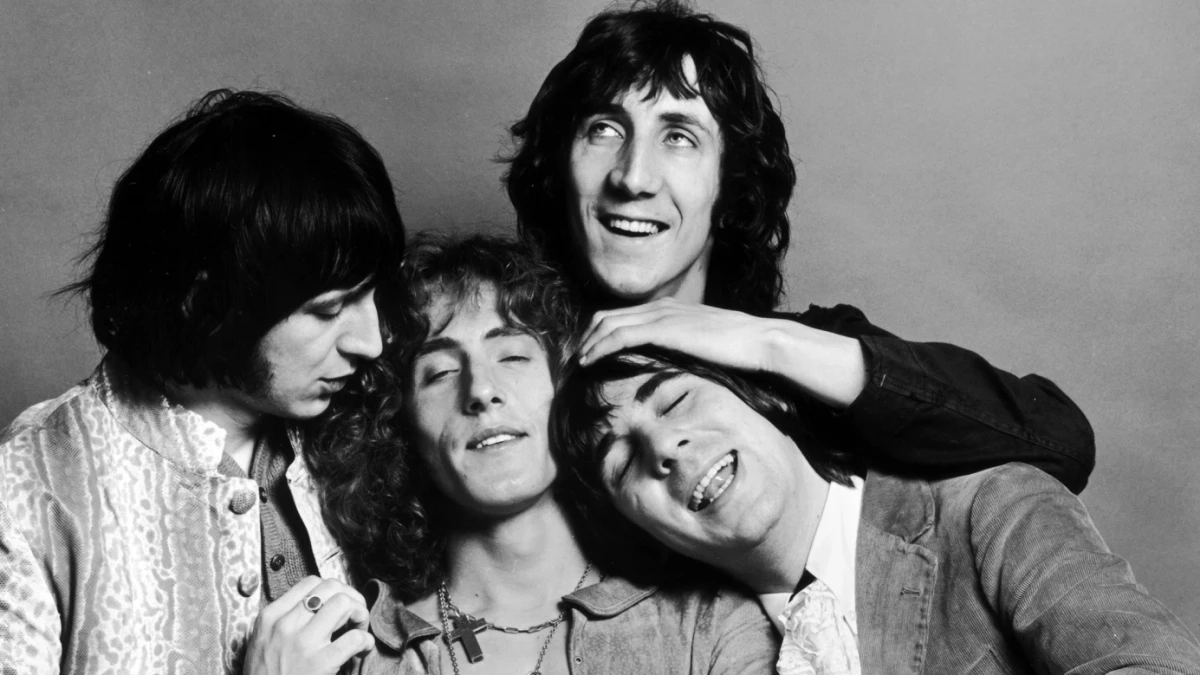 The list continued with The Who's Behind Blue Eyes song, taken from the band's fifth album, Who's Next. Originally released in 1971, the song has resonated with audiences around the world for its raw emotion and poignant lyrics.
The song's opening guitar riff immediately draws the listener in, setting the stage for a deeply introspective and personal journey. It speaks to the human condition in a way that few other songs have been able to do. The song also delves into the complexities of the human psyche, exploring themes of loneliness, betrayal, and the struggle to connect with others.
Behind Blue Eyes song's enduring popularity and impact serve as a testament to the universal nature of its message. It has inspired countless artists and musicians and continues to resonate with listeners of all ages and backgrounds.
However, revealing his thoughts on the song, Hetfield said: "This song had all that teen angst bubbling under it. It's about asking for help but not really wanting it. Reminds me a lot of me."
#3. Elvis Presley – Jailhouse Rock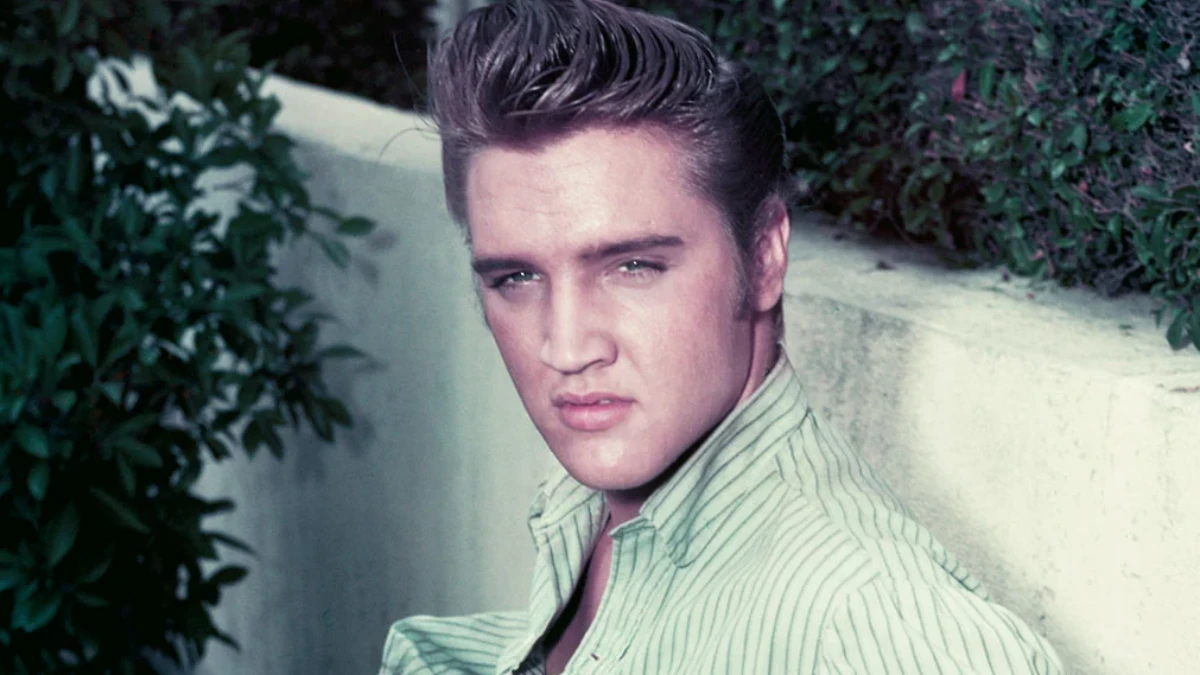 Named one of the greatest by James Hetfield, Jailhouse Rock is a timeless classic that has become synonymous with the King of Rock and Roll, Elvis Presley. Originally released in 1957, the song quickly became an iconic anthem of the rock and roll era and remained one of Presley's most beloved and recognizable hits to this day.
The song's opening guitar riff immediately captures the listener's attention, and Presley's electrifying vocals deliver a performance that exudes a sense of raw energy and rebellion. Jailhouse Rock not only encapsulates the spirit of rock and roll but also plays a significant role in shaping the genre itself.
In the past, there were a lot of moments both Metallica and James Hetfield respected Elvis Presley. In 2002, James Hetfield dressed like Elvis Presley and covered a song by the late music legend. Moreover, Metallica covered Elvis Presley's Viva Las Vegas song during their stage at T-Mobile in Las Vegas.
#2. Led Zeppelin – Stairway To Heaven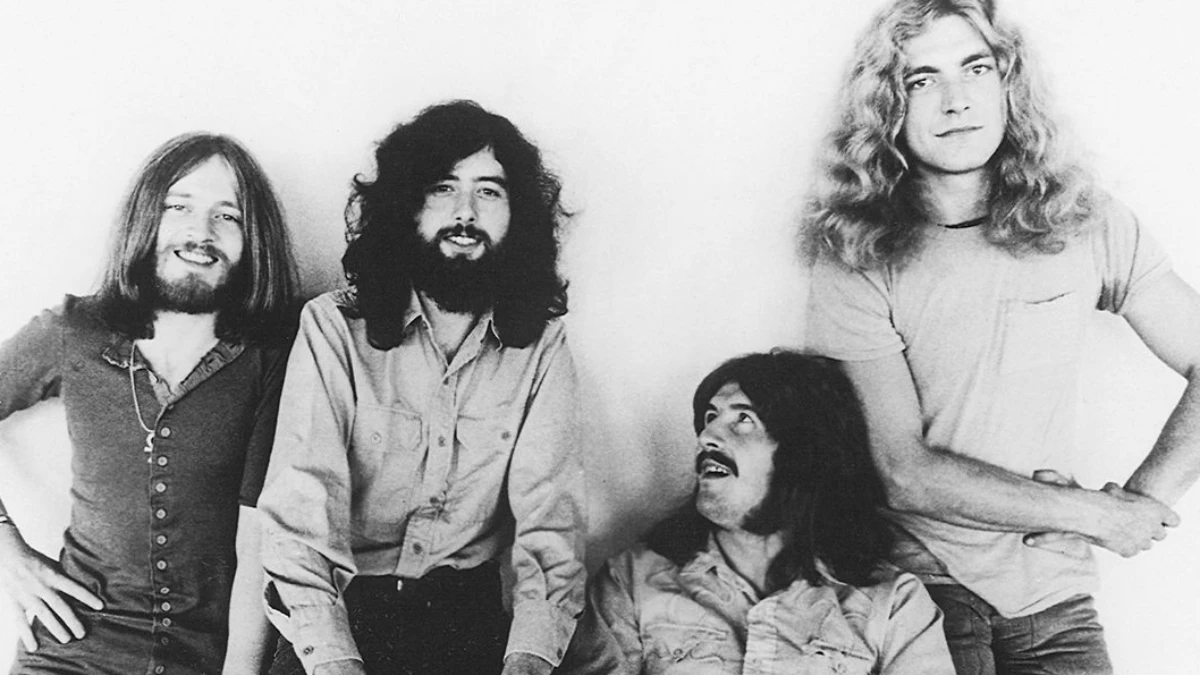 Released in 1971, Stairway To Heaven was one of the songs that James Hetfield picked as his favorite. The song was a masterpiece of musical storytelling, combining intricate guitar riffs, haunting vocals, and powerful lyrics to create a timeless and unforgettable musical experience. The lyrics explore themes of hope, redemption, and the afterlife, weaving a rich and intricate narrative that has captivated listeners for generations.
Speaking to Rolling Stone to reveal why he picked Stairway To Heaven as one of his favorites, Hetfield looked back on the first time he tried to play the song. He recalled a funny moment.
"When I first got a guitar, I figured out the first couple of fingerings to this," Hetfield said. "I ran around the house saying, 'Check it out. I can play this!' My family was like, 'Where's the rest of the song?'"
However, in the past, Metallica covered Led Zeppelin's Dazed And Confused a lot of times. Moreover, James Hetfield named Led Zeppelin frontman Robert Plant one of his favorite singers.
#1. Lynyrd Skynyrd – Free Bird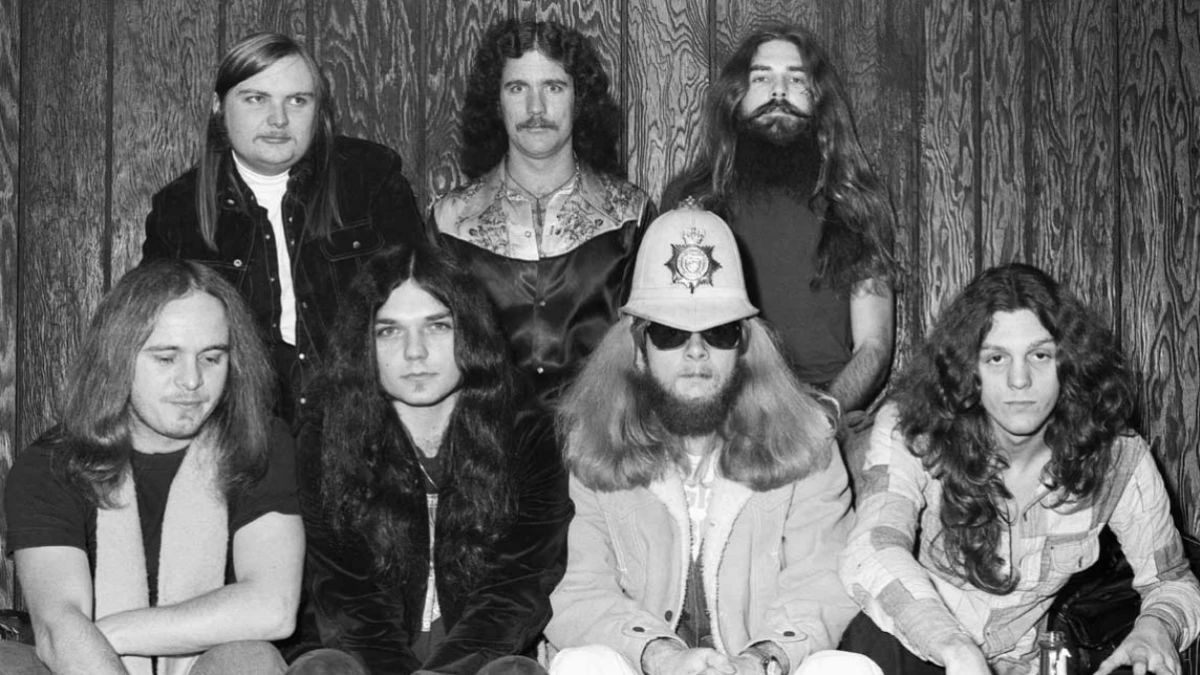 Released by Lynyrd Skynyrd in 1973, Free Bird was the song that James Hetfield picked as the best of all time. The song was a true classic of rock music, showcasing Lynyrd Skynyrd at the height of their creative powers and inspiring countless artists and music fans to pursue their own creative visions.
However, the song's impact on popular culture is undeniable, serving as a touchstone for generations of rock fans and musicians. Its enduring popularity has made it a staple of classic rock radio and a fixture of live concerts, inspiring countless covers and interpretations from artists across the musical spectrum.
Earlier this month, after Lynyrd Skynyrd legend Gary Rossington passed away, James Hetfield paid his tribute to the musician in a special way. Sending a photo where he shared the stage with Rossington, Hetfield thanked the late music legend for bringing him creativity.
"RIP Brother Gary," says Hetfield. "Thank you for bringing me so much joy with your guitar playing and songwriting in one of my all time favorite bands, Lynyrd Skynyrd."