James Hetfield Reveals A Life-Changing Experience About Nothing Else Matters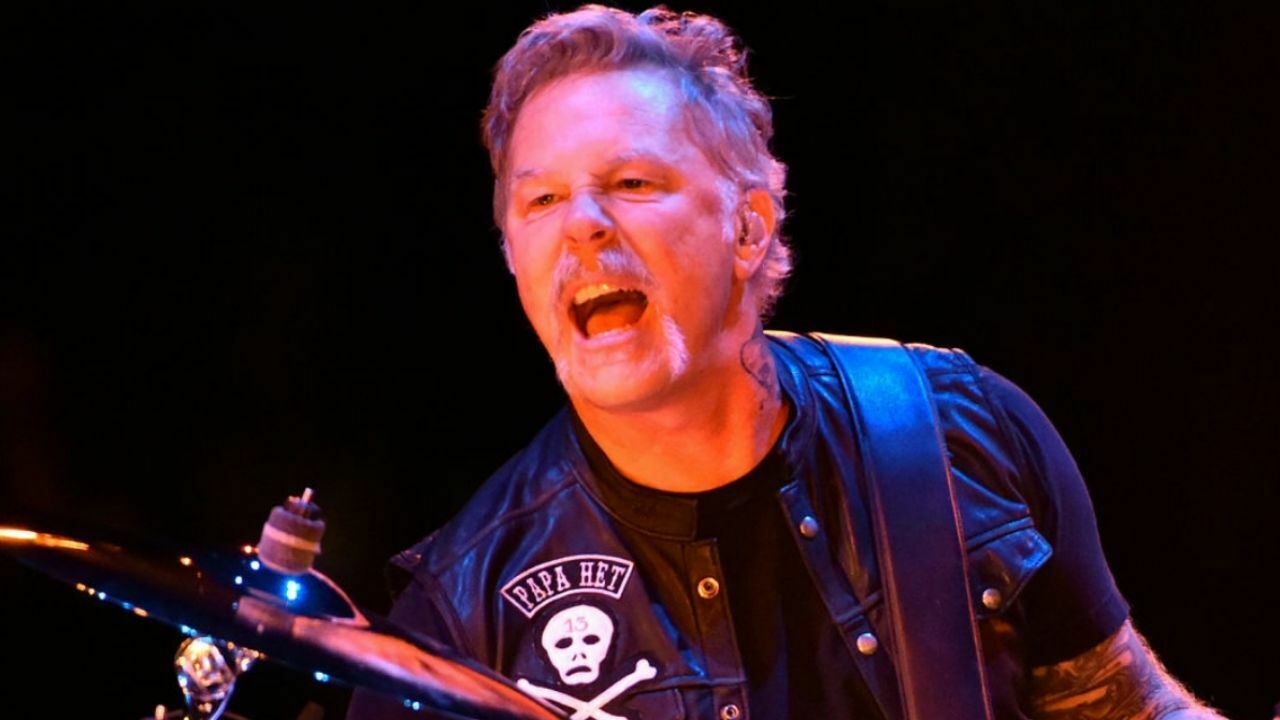 Metallica and Miley Cyrus performed Nothing Else Matters live.
The renowned heavy metal band Metallica and pop star Miley Cyrus have appeared on The Howard Stern Show to perform the band's classic Nothing Else Matters together. Meanwhile, James Hetfield was talking about Nothing Else Matters and his bandmate Lars Ulrich's first reaction to it.
As MetalCastle reported on September 4, the official The Howard Stern Show social media pages had shared a short clip to introduce this week's show, which was aired yesterday morning (September 9). It had been announced by The Howard Stern Show that this week's show feature Metallica and their collaboration with the pop star Miley Cyrus on the band's classic, Nothing Else Matters.
Also, as some of those Metallica fans might remember, the band had announced this past June that they will be releasing a new massive reissue of The Black Album, titled The Blacklist, on September 10, 2021. In the massive reissue, Metallica added Miley Cyrus to cover Nothing Else Matters.
Yesterday (September 9), Metallica and Miley Cyrus teamed up to perform the heavy metal pioneer's Nothing Else Matters, which was taken from the band's self-titled studio album. Although the sounding of the performance has been revealed by a fan on the same day as the show, the official video arrived today one day after the event. The music video was also including the interview of James Hetfield and Miley.
James Hetfield Reveals A Life-Changing Experience About Nothing Else Matters
Just before they played their performance side by side, Howard Stern asked some questions to Metallica members and Miley. Saying through James that he didn't even want to present this song to the band because he was ashamed of it, James confirmed it. Later, he revealed a life-changing experience about the classic song (as transcribed by MetalCastle.net).
"Yeah, absolutely," he said. "That was one of those, very vulnerable places, and, you know, that was just the last thing, especially, [the] late 80s…
"We built this reputation of tough guy. And, you know, 'we're made of stone, you can't hurt us,' blah, blah, blah…
"And this is one of the most vulnerable things, and obviously, the tougher the armor, the bigger the heart you want to show and what you're afraid to.
"So, I was shocked when Bob Rock and Lars Ulrich both said that is beautiful, that's an amazing song. It was a life-changing experience to be, 'Okay, playing this for them.' And them accepting it."
Miley Reveals What It Was Like Covering Nothing Else Matters
Following James Hetfield, the interviewer had also sent a question to Miley. When Stern asked the pop singer that how she decided to cover the song, Miley revealed the main story behind it.
"When I first covered the song, it was for Glastonbury [Festival] because it's about honoring music and Nothing Else Matters at that moment," the pop star said.
"When you're at Glastonbury, any of the shit that is said about me, it's my moment to kind of prove myself. Because it's just focused on the music.
"And when I did Glastonbury, it was the first time that I went – I didn't have any of the gags and no gimmicks. I wore pants and a shirt, and it was right before actually that the world knew that I was getting a divorce.
"But I knew that I was about two weeks before Glastonbury. And, I just lost my house in the fires, and this was my first show back. So, Nothing Else Matters to me was about the music.
"This whole conversation is just resonating with me to hear like James [said] that he was afraid of something and knowing that. At that point, I was afraid of so much [things], I was so heartbroken, and my purpose was coming from this performance."