Ted Nugent Believes 'Vladimir Putin Is A Monster'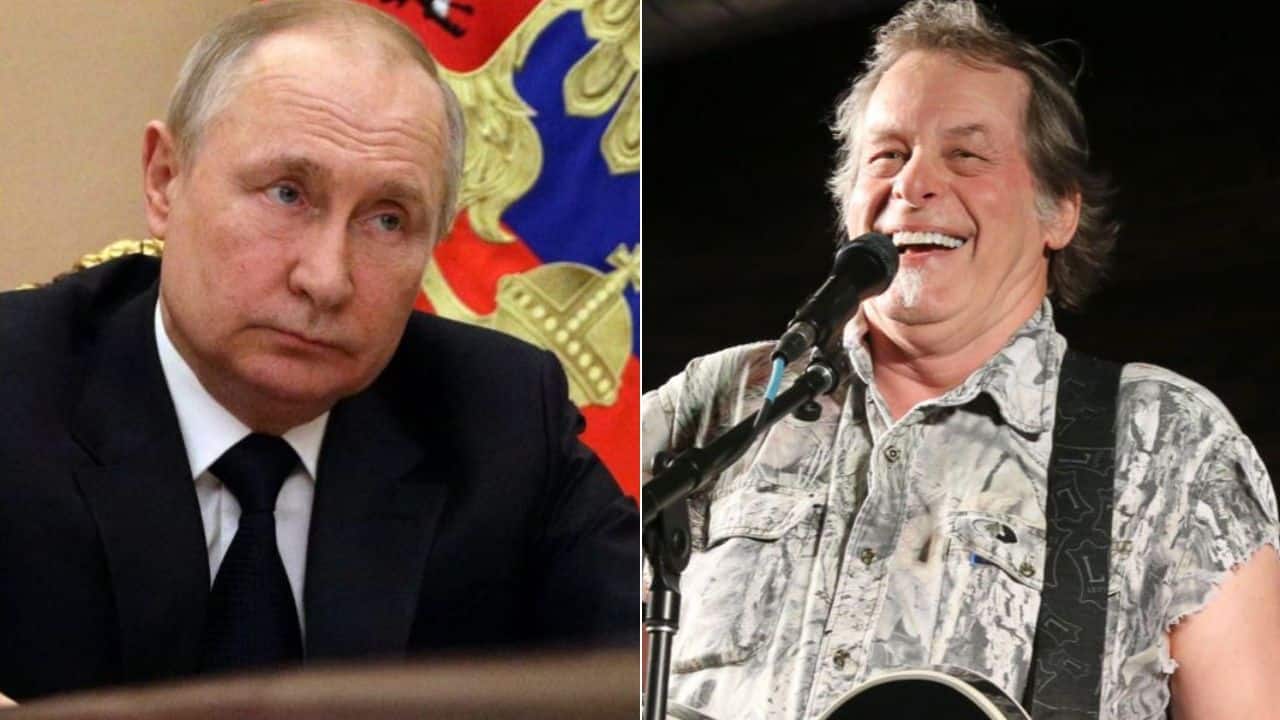 Ted Nugent once again talked about the Russia-Ukraine crisis and admitted that Vladimir Putin is a monster, adding that Donald Trump always tried to make America a stronger, safer, and more peaceful country.
Ted Nugent is one of those musicians who has undeniable impact on the rock and roll world. Including his 17 solo studio albums during his ongoing solo career, Nugent has been contributing to the community with his numerous successes. He also received huge respect for his works with The Amboy Dukes. At press time, Ted Nugent toured and recorded great musicians such as Brian Howe, and Charlie Huhn, the late musician Meat Loaf.
For a while, there is a crisis between Russia and Ukraine that threats world peace, which officially began when Russian president Vladimir Putin announced a special military operation in the east of Ukraine on February 24. During the ongoing war, thousands of people have been injured and passed away from both sides. As a result of Russia's attack against Ukraine, the country has been subjected to sanctions.
However, the outspoken Ted Nugent, who has been sharing his honest thoughts on the topics of the agenda, cursed Vladimir Putin. At first, the rocker defended Donald Trump, saying that he tried to make America a better place during his tenure.
"I'm honored and humbled that you know I actually connect with the pulse of real patriots, working-hard, playing-hard Americans every day," he said (as transcribed by Blabbermouth).
"I'm glad you had Peter Navarro on, because his book title pretty much says what's on the minds of great Americans right now, that this is Trump time.
"And we know that none of this happened under Donald Trump because he always negotiated to make America stronger, make America safer, make peace through superior firepower, not just in hardware but in 'heartware,' in mindset, in spirit, in attitude and actions."
Ted Nugent Adds 'Vladimir Putin Is A Monster'
Ted then commented on the side of America during the war. Saying that the country pissed off so much, the rocker touched on the people that everyone has been praying for the innocent citizens in Ukraine. He also stated that the Ukraine government is corrupt and that everyone should know that Putin is a monster.
"So, America is so pissed off right now, their frustration level and pain and suffering is palpable. But number one, everybody's praying for the innocent citizens in Ukraine.
"We know that the Ukraine government is corrupt and we know that Putin is a monster, but mostly I've gotta tell you, Eric, as concerned as we are about those innocent victims over there, we are just aghast that we don't secure our borders, that we don't stop the flow of fentanyl into our country, killing more Americans than [there] are Ukrainians dying. That the anti-gun people in this country are going berserk trying to disarm Americans while they celebrate the distribution of Kalashnikov machine guns to the people of Ukraine.
"They literally can't have it both ways, but they're so dishonest, so corrupt, so out of their minds and soulless that it's really exposing them to what used to be the middle ground. The moderates in America, they're starting to see the level of indecency and hypocrisy and dishonesty and abuse of power by our own government.
"My buddies in military and law enforcement, they're more angry than anybody because they see that their commander in chief is at least dangerously inept but more often than not treasonous in his actions, turning his back on American people.
"So that's the pulse of America out there, and believe me, it's an accurate one."
Back in his February 11 The Nightly Nuge podcast, Nugent had sent blasting words for Neil Young. According to Ted, Young was a stoner birdbrain punk.
"Well, Neil Young, God bless him," Nugent reveals. "I'm sure that there's many people that appreciate Neil Young's creativity and his talents and his creation of wonderful music for those people who love that kind of music. I'm not a big fan. I happen to know that he's got a lot of soul.
"But now that I've praised him for all the positives, the guy is a complete punk."
"If you've done that much mind-altering chemicals throughout your life, then you can proudly claim in one moment that you should be rocking in the free world but then in the next moment witness all the evidence supporting everything that Joe Rogan's been saying, that I've been saying, the truth, logic and common sense, the indisputable evidence to support it, and then claim that we're guilty of misinformation when actually the stoner birdbrain punk, he delivers misinformation," he continued.
"So this is a funny moment because he made an ultimatum to Spotify — whatever that big tech is — and he said, 'If you don't take Joe Rogan off Spotify, then you have to take my music off Spotify.' That's a pretty decision, Neil. Thanks for making it so simple, because Neil Young on Spotify — adios, mofo.