Brian May Looks Mesmerized Over Queen Fans' Singing 'We Are The Champions': "I Had A Rare Moment"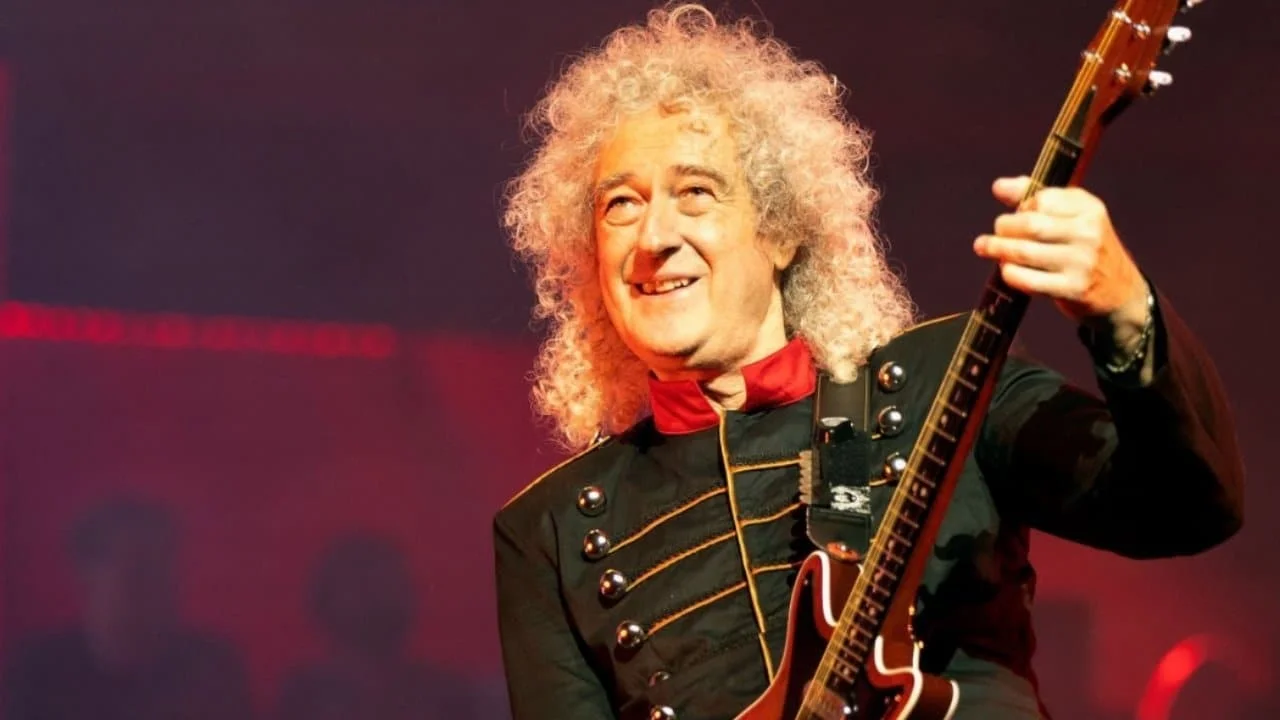 Brian May has recently shared a special Instagram post for Queen fans, who rocked with them at The O2 Arena in London on June 20, and admitted that he was mesmerized over their singing the band's iconic song, We Are The Champions.
As some of you might know, Queen is a rock band based in London that is considered one of the greatest rock bands in the world. They have been making music and creating stuff for more than five decades. At press time, Queen has sold over 300 million albums worldwide with its huge discography that includes 15 studio albums, 10 live albums, 2 EPs, 16 compilation albums, 72 singles, 11 box sets, and many more things.
However, although there was a thought that Queen would never be able to do live shows again after the death of Freddie Mercury, the fans are now sure that they have a great fit with the current singer of the band, Adam Lambert. As you know, Lambert has been playing with the band under the name of Queen + Adam Lambert since 2011. From then to now, Queen and Adam Lambert have continued to rock Queen fans together.
On June 20, Queen + Adam Lambert played an incredible show at The O2 Arena in London. During the show, Queen and Adam Lambert lived a lot of special moments with the audience. One of those moments happened when Queen played the band's iconic song, We Are The Champions, which was written by the late Freddie Mercury.
Recently, Brian May opened up about that We Are The Champions moment Queen had with the audience. He sent a one-minute video for his fans to share his feelings about the moment and the ongoing schedule they have in. At first, he admitted that the schedule is pretty hard but added that it is great.
"Hey folks, howdy?" Brian opens the video. "It's Brian, grabbing a moment to relax because we don't get much time off at the moment. It's a punishing schedule, but oh my god, it's worth it for a night like last night."
Brian May Admits He Was Mesmerized Over Queen Fans' Singing We Are The Champions
Brian then continued his words by admitting a heartwarming fact about the show. Saying that the audience was incredible, the Queen guitarist admitted that he was mesmerized when he realized that Lambert was letting Queen fans sing the song. He thanked Queen fans in London over and over again to express his gratitude.
"Back in the O2, what an incredible, incredible audience you guys were," he continues. "I had a rare moment just standing out there in '[We Are The] Champions,' looking around and realizing Adam was letting you guys sing, and I'm playing, and I'm watching all those hands in the air, hearing your voices. I just thought, 'Whoever gets the privilege of this wonderful moment?' Incredible.
"And I'm never going to take it for granted. Especially having a couple of years when it wasn't possible.
"So thank you for keeping coming, holding your tickets, and giving us such a wonderful, wonderful experience in terms of feedback. God bless you all!
"And I'm going to see some of you tonight; I'm off for the minute."
Back this past May, Brian May had revealed a terrible regret about Eddie Van Halen. Saying that he should keep in touch better with people he has met before, Brian then mentioned one of his favorite moments with Eddie.
"I regret terribly that I didn't keep in touch more with Ed Van Halen," Brian says.
"I have a lot of favourite memories, but I do remember one time him coming to see us play. We went back to the hotel afterwards. He'd brought a bottle of his favourite drink with him, which I think was Southern Comfort.
"Anyway, he's knocking it back, and so I started knocking it back, and I completely lost it. The next thing I remember I was on the floor in the bathroom, having fallen down and cracked my head on the wash basin. I don't even remember going into the bathroom. It's one of the few times in my life where I've gotten out of control."
https://youtu.be/16UypAOUMXk