Gene Simmons Explains Why He Still Defends 'Rock Is Dead': "The Old Model Is Broken"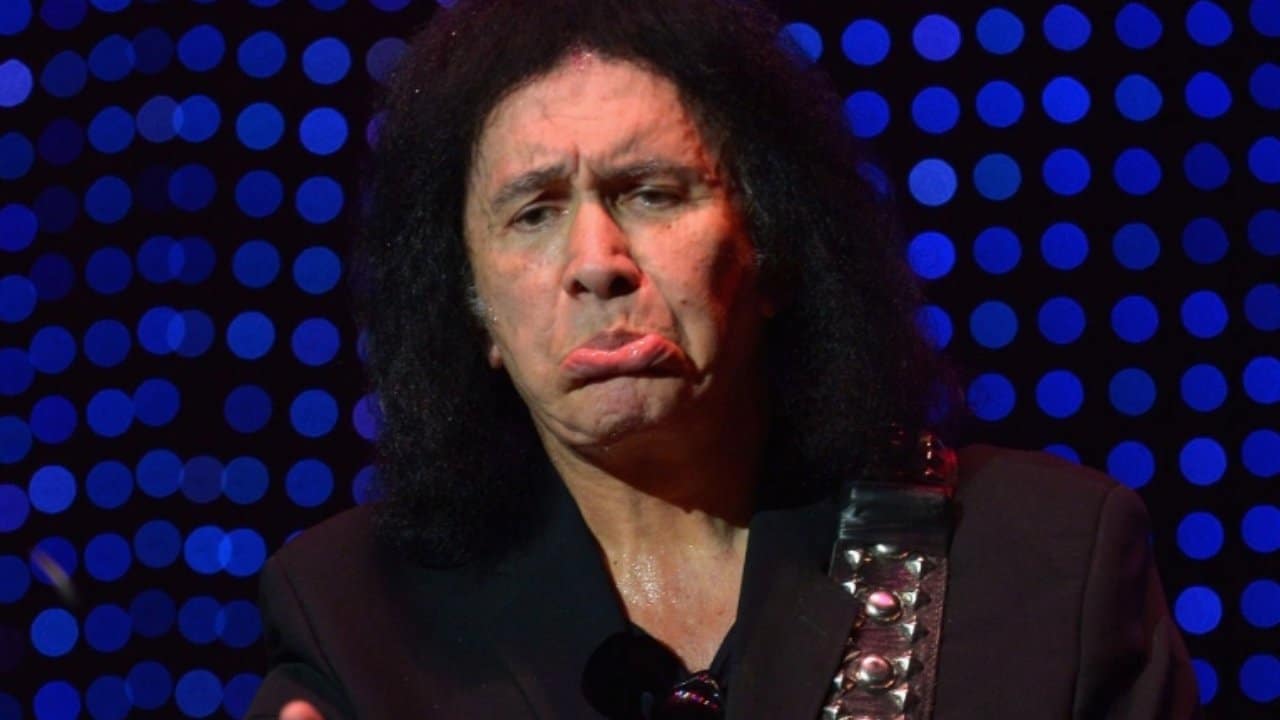 KISS bassist Gene Simmons once again discussed his last words about rock and showed off that he still thinks rock music is dead.
The influential rock band KISS always has a different view in rock music because of their crazy stage performances, various outfits, and of course, extraordinary makeup. Formed in 1973 by the band's original line-up consisting of Paul Stanley, Gene Simmons, Ace Frehley, and Peter Criss, KISS is considered one of the pioneers of the rock genre, as they have sold more than 100 million copies worldwide.
Being one of the most iconic rock musicians in the world, Gene Simmons owes his international fame to his works with his co-founded band KISS, which is the band he created its own legacy. From touring all over the world to writing unique songs, Gene Simmons is the early generation of rock. Contributing to the band's growing up with his writing credits and bass performance, Simmons has appeared in the band's entire releases.
In the recent past, Gene Simmons told publicly that "rock is dead and murdered." According to him, the reason for that was young fans, as he blamed them for killing rock music. After his words that "rock music is dead," Dee Snider and Alice Cooper sent a piece of words for him, rejecting the end of rock music.
In his recent interview with SPIN, Gene Simmons' discussed what he would do after he retired from KISS and his current opinion on the rock. Seemingly, Gene Simmons still thinks rock is dead. He also commented on Ghost, saying they are an interesting younger band.
"Rock is dead," Gene Simmons repeated his remarks. "The kids are listening to EDM and sort of Tame Impala stuff, which I quite like actually. Ghost is interesting."
Gene Simmons Explains Why He Still Defends 'Rock Is Dead'
The bassist then went on to explain why rock is dead. Touching on the digital music platforms that provide you a price from people who download or listen to your music, Gene Simmons admitted they were lucky because there was no anything like that when they were raising up. The rock model is broken, according to Simmons.
"There's some good stuff out there, but they're not going to get the chance that we did. They didn't have a record company who put up posters around, gave you advances that you never had to return, so you could full-time dedicate yourself to that thing. How do you do that if you're giving your music away for 1/100th of one penny for a download? How do you pay the rent? How do you buy gas?
"So there's that vicious cycle of we're a new band, we don't make any money, nobody knows who we are. Let's give our music away for free and hope that we build up enough fans so we can go out and play clubs to make enough money to drive to the next city.
"The [old rock] model is broken. How many supermarkets and stores, retail and airlines would there be if you could just walk in, put a penny down and walk out with stuff? How long do you think they'd stay in business? And what makes you think being in a band or doing music is anything other than a business?
"I don't mean that to simplify or negate it. Everything needs fuel. We need air and water and musicians and writers and painters need money."
Back in September 2021, there was another moment Simmons discussed his rock is dead claims. Revealing the main thing that keeps rock music alive, the musician picked Foo Fighters as his favorite young band.
"No, that's not what it's about," he said. "It's about the fans who continue to download and file-share for free, so new bands can't earn a living.
"That's the main thing, that we should reach out, we should send a message to fans, 'Please, go and support your favorite new band, please. Don't do it for free, support them, so they can devote time to their art.'
"Because, between 1958 and 1988 – that's 30 years – we had The Beatles, and Elvis, and Hendrix, and Madonna, and AC/DC, and Motown, all this music that's iconic. You want to put KISS in there, fine… And Prince, and all that stuff.
"From 1988 until today is more than 30 years, that's about the time Napster started, who's the new Beatles? Where's Elvis? Foo Fighters, one of my favorite bands… Dave Grohl, amazing. That's an old, grandpa band, they've been around almost 25 years. So, where are The Beatles, where's Elvis? You can't because the talent is out there, but they can't survive."