Klaus Meine Claims Scorpions' 'Wind Of Change Has Lost The Meaning Of Being A Peace Anthem'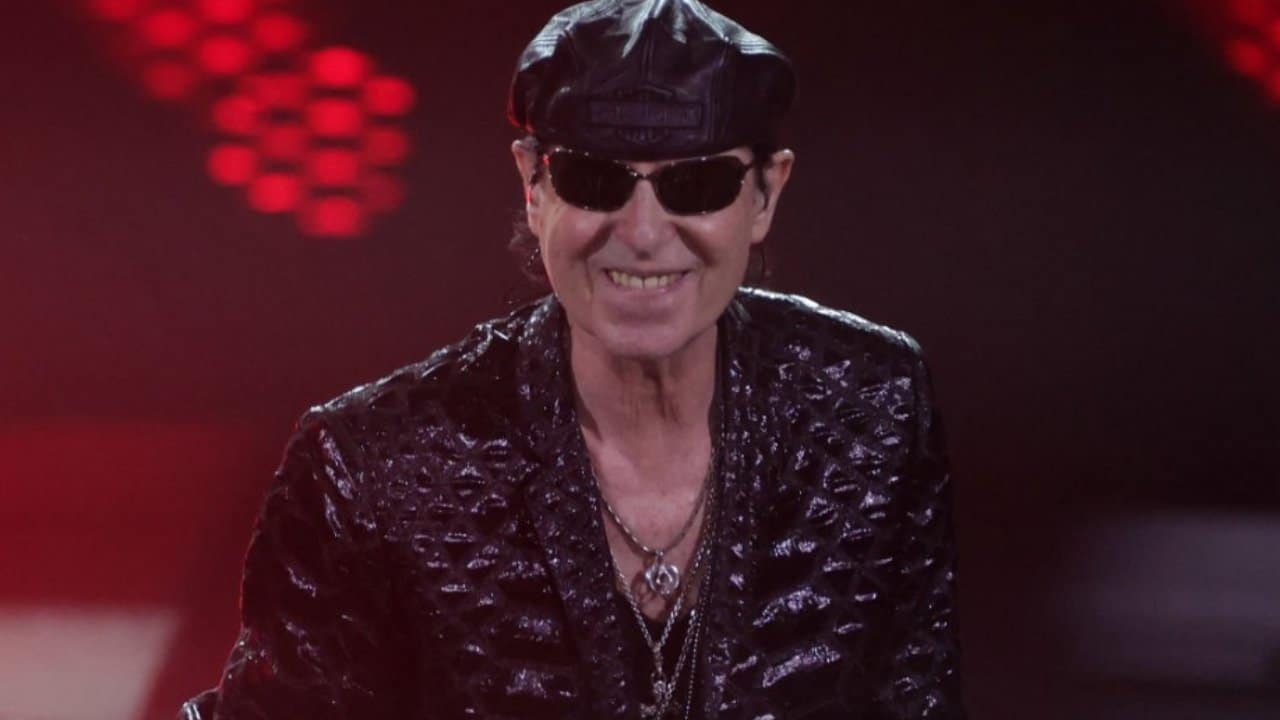 The German singer Klaus Meine once again talked about adding new words to Scorpions' iconic anthem, Wind Of Change, and admitted that the song had lost the meaning of being hope and a peace anthem.
Scorpions is a German rock pioneer since its formation in 1965. Debuted in 1972 with Lonesome Crow, the band released its latest album on February 25, 2022, named Rock Believer, which marked the band's nineteenth album. Having sold more than 100 million albums worldwide, the band is one of the best-selling hard rock and heavy metal bands. In its discography, the band has tons of great stuff.
One of those meaningful and hopeful stuff was the band's iconic song Wind Of Change. Recorded for their eleventh studio album released in 1998, Crazy World, the song was written by Klaus Meine after Scorpions played a couple of shows in Soviet Union at the height of perestroika. Writing the song, Meine was inspired by the sight of thousands of Russians cheering his band Scorpions and the other headliners on in 1988.
When Scorpions was playing at Zappos Theater at Planet Hollywood Resort & Casino In Las Vegas back on March 26, Klaus Meine and his bandmates changed the lyrics in awake of Russia's attacking Ukraine, saying: "This song is calling for peace, and tonight, I think, we shall sing it even louder. We dedicate this to the brave people in the Ukraine."
However, in his recent interview with TSN, Klaus Meine detailed why Scorpions decided to change the lyrics. Saying that he wanted to support Ukraine over Russia, Meine explained the process behind changing Wind Of Change's lyrics.
"We were just preparing a new tour," Klaus said. "Since the release of the album ['Rock Believer'] in February, we were preparing a new show, a new set. We were booked for a residency in Las Vegas. I thought this is not the time to romanticize Russia with lyrics like, 'Follow the Moskva / Down to Gorky Park.' And I wanted to make a statement that we support the Ukraine in this very difficult situation."
Klaus Meine Reveals Scorpions' 'Wind Of Change Has Lost The Meaning Of Being A Peace Anthem'
Touching on the time he wrote Wind Of Change for Scorpions, Meine mentioned how music brings the world peace, even though there was a German band playing in the Soviet Union. But later, he claimed that had lost the meaning of being a peace anthem and being a song of hope.
"When I wrote ['Wind Of Change'], it was about the time when the Scorpions went for the first time to the Soviet Union back in '88 when we played 10 shows in Leningrad," he continued. "After all those years living in the shadow of the Berlin Wall, living with the Iron Curtain, to see how we have the chance with music to build bridges and really come together.
"So it was so very inspired by this moment of hope, hoping for a more peaceful world and just joining together into a peaceful future. And so that was the expression.
"And so many years later now, I think the song has lost the meaning of being a peace anthem, being a song of hope. But I had to change those lyrics, like I said."
It was not the first time Klaus Meine opened up about the lyrics of Scorpions' Wind Of Change. Back in May 2020, Meine discussed the rumors that the track was written by the CIA as Cold War propaganda.
"Earlier this year, I did an interview, I think his name was Patrick Keefe. He came all the way from New York City over here to Germany for an interview with me; and Matthias did a phoner later.
"And it was about the Moscow Music Peace Festival, about 'Wind of Change' – but this is what this interview was all about: he used to write for printouts like New Yorker and stuff. He's a great guy, very sympathetic, and a really nice guy.
"And in the middle of the interview, he goes like, 'Klaus, you ever heard the story that 'Wind of Change' was written by the CIA?' And I cracked up laughing, I totally cracked up laughing.
"It was pretty bizarre. And then I learned the story. This was all about the podcast that would come out in May, which is now. Those guys, they're very professional and very creative, and the way they put it together, it feels like a Netflix series, right? That's what it is.
"It's a podcast, and there will be a lot of people who will get into this. It's a fascinating idea, and it's an entertaining idea, but it's not true at all."
Klaus Meine has also said the interviewer was very serious about the CIA issue. He added his words that the interviewer spent some serious times to interview with the songwriter of "Wind of Change." After that, he concluded his words by saying that the rumors are fake news.
"I thought it was very amusing and I just cracked up laughing. It's a very entertaining and really crazy story but like I said, it's not true at all. Like you American guys would say, it's fake news."