Exodus' Tom Hunting Recalls Cancer Treatment: "I'm A Lot More Lucky Than A Brave"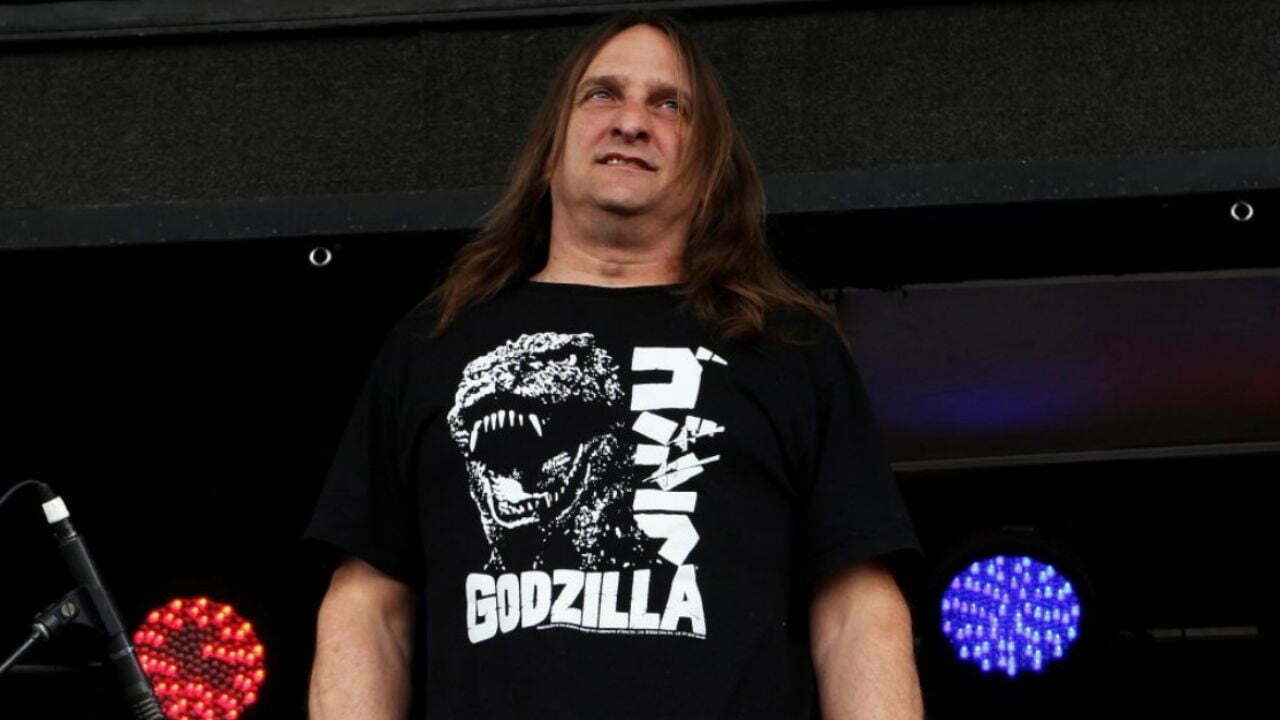 Exodus drummer Tom Hunting, who was diagnosed with squamous cell carcinoma (SCC) last February, gave the good news to his fans in an interview with CMS. He stated in the interview that he felt good and has been preparing for the upcoming concerts.
Founded in San Francisco in the early '80s, Exodus, one of the loudest thrash metal sounds in the Bay Area, released hit albums such as Bonded By Blood, Impact Is Imminent, Tempe Of The Damned, Let There Be Blood, Blood In, Blood Out, and many more. Throughout its career, Exodus released 12 studio albums until now. Also, the 13th album, Persona Non Grata, will be released on November 19, 2021.
On the other hand, born April 10, 1965, the American drummer Tom Hunting is the last remaining original member of the thrash metal band Exodus. Tom had left Exodus 2 times before due to health problems. During his ongoing career, Hunting has played on eight out of eleven studio albums of Exodus, including Bonded by Blood (1985), Pleasures of the Flesh (1987), Fabulous Disaster (1989), Tempo of the Damned (2004), and more.
Back in this past April, Tom Hunting had announced that he was diagnosed with cancer in his upper stomach in February. Informing fans about Hunting's health status almost every day, his bandmate Gary Holt was with him when the drummer fought against cancer.
However, recently, he made an appearance on The Classic Metal Show to open up about his health struggle. Revealing that he felt great when he rejoined Exodus, the musician added that he looks forward to playing a show with them on stage.
"It's just some stuff that some of us are gonna have to go through," Hunting says. "I'm very thankful for the science and what they were able to do to turn a bad situation around for me. I think I got lucky — I'm a lot more lucky than brave, that's for sure.
"As far as perspective changes, I definitely don't think I sweat the small stuff anymore as much, things that used to stress me out or whatever, it just ain't worth it anymore.
"But I'm in a good place now. I was able to rejoin the band, and that felt great. I got to do one show with them back so far, and we're doing another one next month."
Tom Hunting Says He Won't Say He's Cancer-Free
Later that, he informed Exodus fans about his state of health. According to him, he feels great and pretty lucky. The drummer also said that he won't say he's cancer-free because he doesn't want to bring bad luck.
"I don't have any limitations – dietary, physical or whatever I'm in a good place right now," Hunting admits. "I'm pretty lucky. They can't find cancer in me right now.
"And believe me — they're poking and prodding and doing screenshots of my guts and innards all the time. They use words like 'markers' and 'margins,' and all of my markers and margins are just good right now. They got it all; that's what they told me.
"I won't say [I'm] cancer free, because I don't wanna jinx it. But they're cautiously optimistic. They say I have a lot to celebrate right now, so I'm celebrating, bro."
Also, as some of you might remember, Tom Hunting's beating cancer was firstly announced by Gary Holt via social media. In his post, Gary Holt had shared a photo of his bandmate and said he removed all cancer nodules.
"Great news," Holt said. "So Tom came out of surgery about 45 minutes ago, he's still heavily sedated but everything went according to plan.
"Gastrectomy complete, heavily sedated but all cancer and mesothelioma nodules removed . He's a warrior.
"I'll give updates later as I get them, been a stress filled day, thank you to everyone for all the positive vibes. Much metal love."