Nikki Sixx Speaks Emotionally On Mötley Crüe: "They Were My Family After My Family Abandoned Me"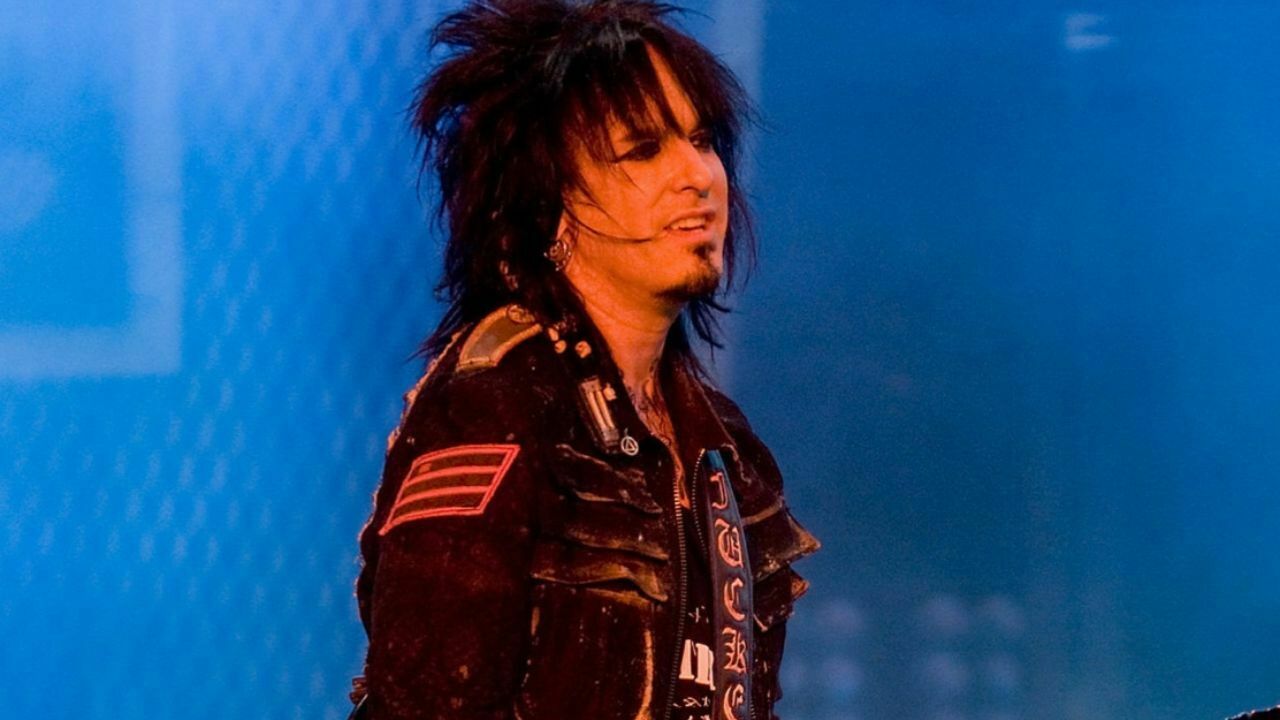 During a new interview with Audio Ink Radio, Mötley Crüe bassist Nikki Sixx has commented on his band's effect on his life and shared some comments that might make you emotional.
The musician, photographer, and author Nikki Sixx came to world prominence for being the bassist of his co-founded heavy metal band Mötley Crüe, which is a band that was firstly activated from 1981 to 2015 and later then announced its reunion in 2018.
Debuted in 1981 with Too Fast For Love, Nikki Sixx performed in the all albums of Mötley Crüe. The band's final album was released in 2008 and was titled Saints Of Los Angeles.
In the past, Nikki Sixx had lived difficult times because of his addiction to heroin and drugs. But luckily for himself, he's been sober for a long time and encouraging people to be sober.
However, at first, Sixx has opened up about his band's biopic The Dirt at first. When the interviewer asked if band members were surprised by the success of the film, Sixx said that they wired with each other to struggle against things.
"Well, at that time, we'd been in the game 36 years — we're around 40, 41 years together now," Sixx says. "We understand the allure [of] the moth to the flame.
"And it was accidental, but we were wired for fire and wired to fight and wired to drink and, in my case, wired to experiment with drugs. There was no repercussions from destroying hotel rooms, rolled cars, drug overdoses, jail sentences."
Nikki Sixx Admits Mötley Crüe Became His Family After His Family Abandoned Him
Later then, the bassist continued by saying that they survived themselves from a bad life after they struggled against alcohol and drugs. Concluding his words, Nikki sent emotional words and said that Mötley Crüe became his family after his family abandoned him.
"So when we survived ourselves and survived our youth, that became such a part of the culture of Mötley Crüe, and at times, frustrating, because we were, like, 'Have you heard how great the songs are that are on the new record?' And people were, like, 'Tell me about the time,'" the bassist continues.
"So, we knew that was gonna happen, that people wanted to watch the film for the blood and guts, but we also knew it was an opportunity to tell a story about a family, and that's my band.
"My band was my family after my family abandoned me."
Back in the mid-this month, Nikki Sixx had discussed the new album possibility of his band Mötley Crüe. According to him, he would like to do a new album with Mötley Crüe.
"I would love to make some music with the guys again," Sixx says. "I would love to get really simple and really raw and really dirty.
"And that's something I'm inspired by now, whether – it might be a new band or stuff I'm listening to and the simplicity of 'Black Dog', and you listen to that, and you're, like, 'Man…'
"Some of the stuff that's out right now is so good but it's also so overproduced. I don't feel that when I listen to any genre music or just in the rock world, Black Sabbath had the same kick-drum sound as Led Zeppelin, the same kick-drum sound as Aerosmith, the same guitar sound – they all had the same guitar sound.
"It bothers me that so much stuff sounds the same, yet it's also really good — really good hooks, really aggressive, really exciting."