Mike Portnoy Reveals One of The Rarest Photos Of Eddie Van Halen Following His Death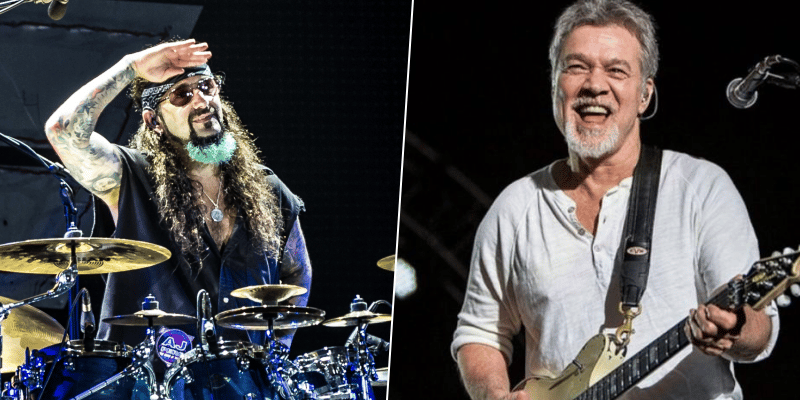 One of the successful musicians in the music community, Mike Portnoy, known for his 25-year career with the progressive metal band Dream Theater, has shared a new photo on his official social media channel and revealed one of the rarest photos of Eddie Van Halen, who died at the age of 65 on October 6th, 2020.
As many of you guys know, Eddie Van Halen was struggling with cancer for well over a decade. He has been in and out to the hospitals over and over again during his disease. Also, recently, he underwent a round of chemo and tried to recover, but he failed.
Recently, former Dream Theater legend, Mike Portnoy, has sent a new post through his official Instagram channel and paid his tribute to one of the legendary musicians of all time, Eddie Van Halen. He expressed his upset in a special way and was devastated after Eddie Van Halen's passing.
In the post shared by Mike Portnoy, he, Eddie Van Halen, and Alex, son of Eddie Van Halen, were posing side by side, and they looked happy. In addition to that three legends, there was a rare photo of Eddie Van Halen.
"I am in complete and utter shock over the news of Eddie Van Halen's passing," Mike Portnoy wrote to pay his tribute to Eddie Van Halen. "Very few musicians ever come along that change the entire landscape of their instrument and King Edward was one of those few. One of the G.O.A.T! My deepest condolences to @wolfvanhalen, Alex and his entire family. #RIPEVH."
You can find Mike's post below.