Exodus' Tom Hunting's Current Health Status After Diagnosing With Cancer Revealed By Gary Holt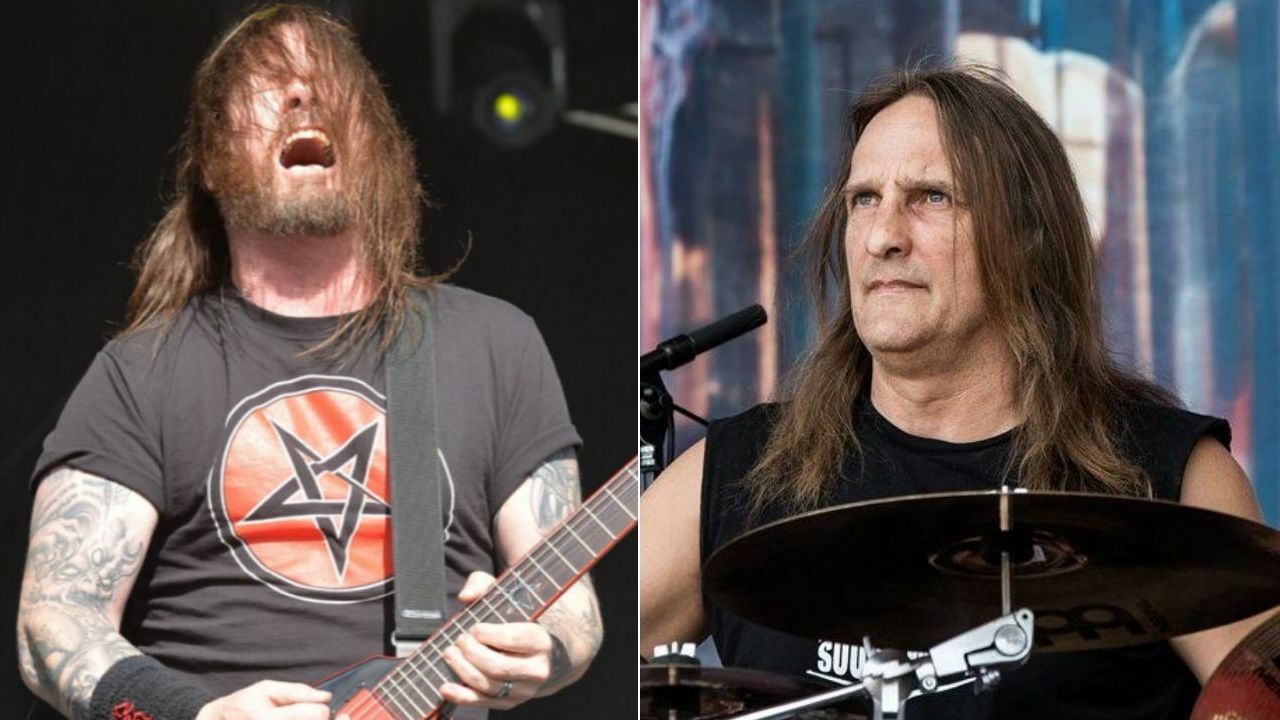 Gary Holt, the bandleader of the thrash metal band Exodus, has revealed the current body condition and health state of his bandmate Tom Hunting and shared a 52-sec video of Tom Hunting who informs fans about his current state of health condition.
As some of you might remember, Tom Hunting shocked the rock world by announcing on April 13 that he was diagnosed with cancer in his upper stomach in February. He has started his fight against cancer by entering treatment recently.
Following his starting treatment, Tom Hunting asked people if they help him in his fight against cancer. A GoFundMe campaign was launched for him to help him with his medical and home bills. At press time, the campaign has 1.5k donors, 17.8k shares, 1.6k followers, and almost $80,000 collected.
Anyways, recently, Tom Hunting has appeared on Gary Holt's Instagram account to contact people who helped him on his struggle against cancer. He also thanked them by sending emotional words.
Tom Reveals He is Doing Okay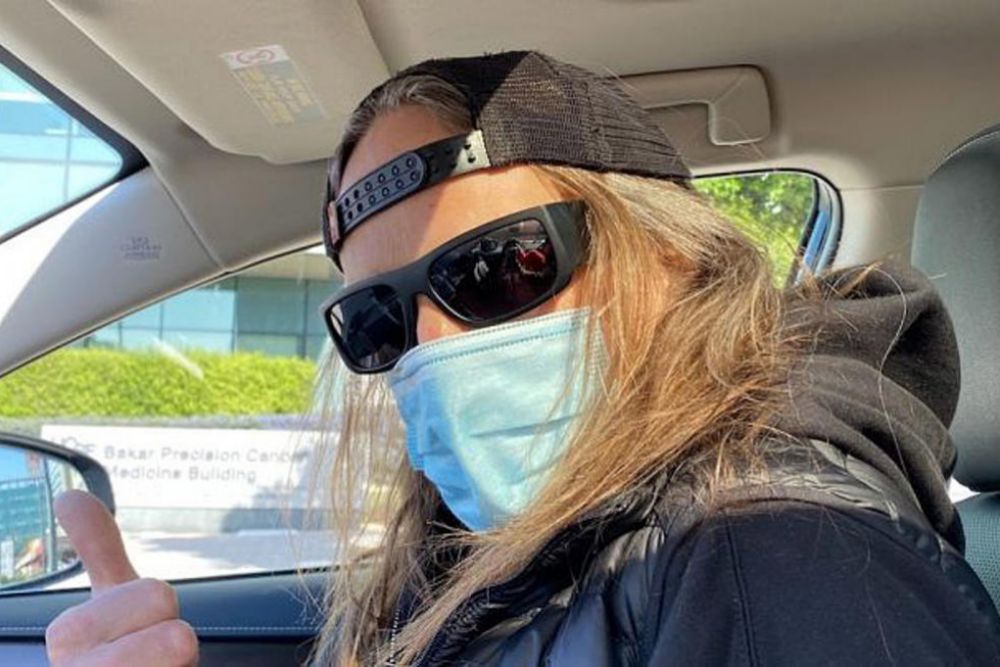 In the video recorded on April 26, Tom Hunting was speaking out in front of the drums. He was thanking people, artists, musicians, and fans who helped him in his struggle. He also informed fans about his current state of health and made exciting comments.
"I just wanted to say thank you everyone – overcome with gratitude and emotion for the donations and support," Tom said [transcribed by MetalCastle.net]. "I am doing okay. I had a treatment a couple weeks ago, and going for another treatment on Wednesday. So far so good. It's kinda early in the fight but I feel like I'm gonna crash this like a b**. See you soon, cheers!"
"A message from my brother Tom Hunting to everyone," Gary Holt captioned to share the video. He also sent heart emojis for his friend.
You can find a piece of screenshots from the video below. Click here to watch the entire video.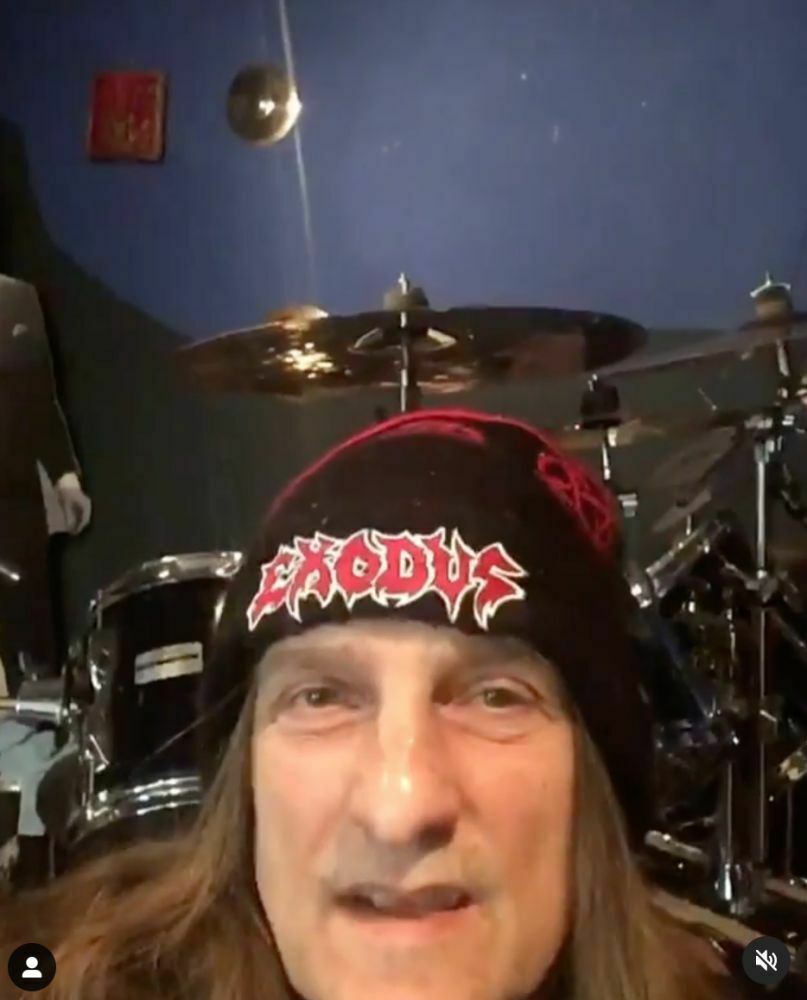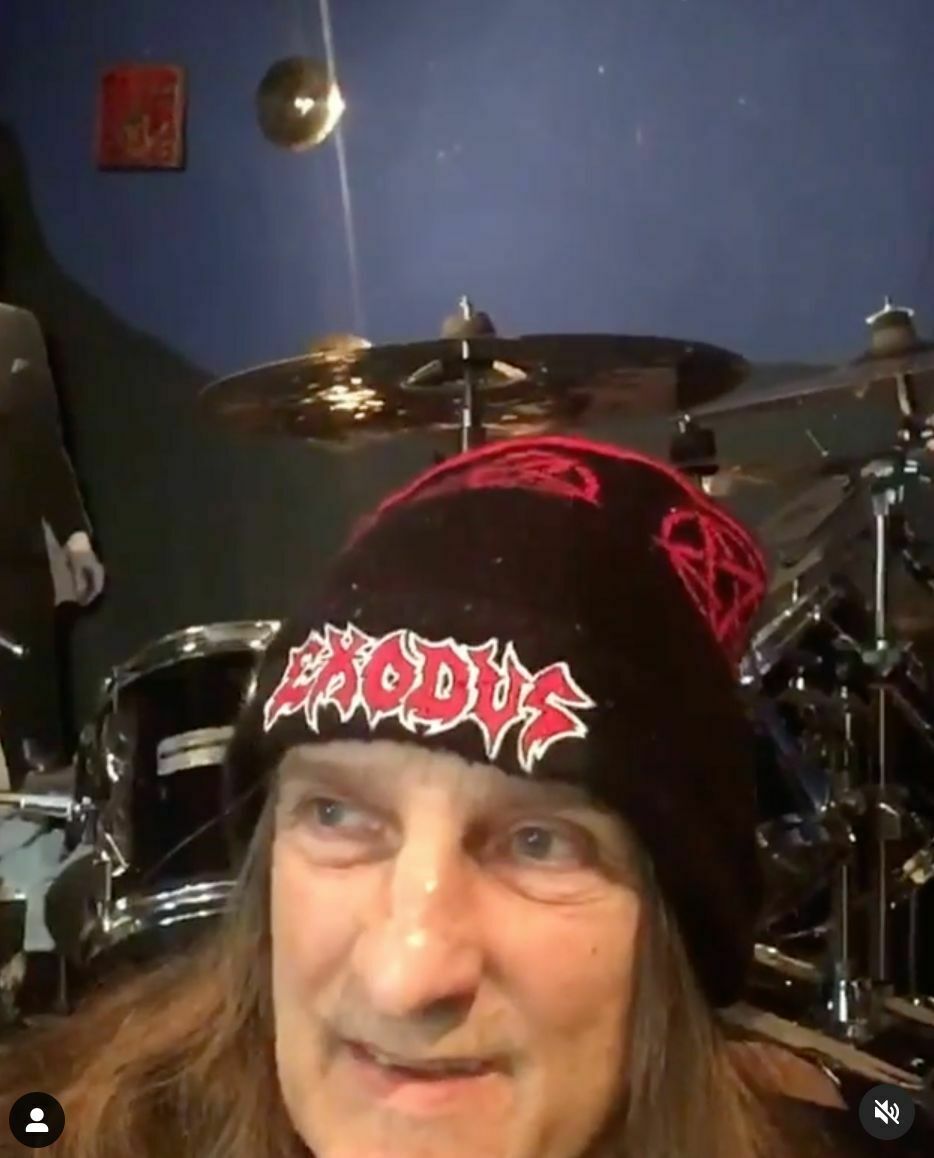 Fans and Rockers Excited After The News
Under the post of Gary Holt, people expressed their excitement about the current state of health of Tom Hunting. While countless fans sending good wishes and heart emojis, Mike Portnoy has shared a few words for him.
"Awesome to hear from ya Tom," he said. "You got this bro."