Eric Clapton Net Worth In 2023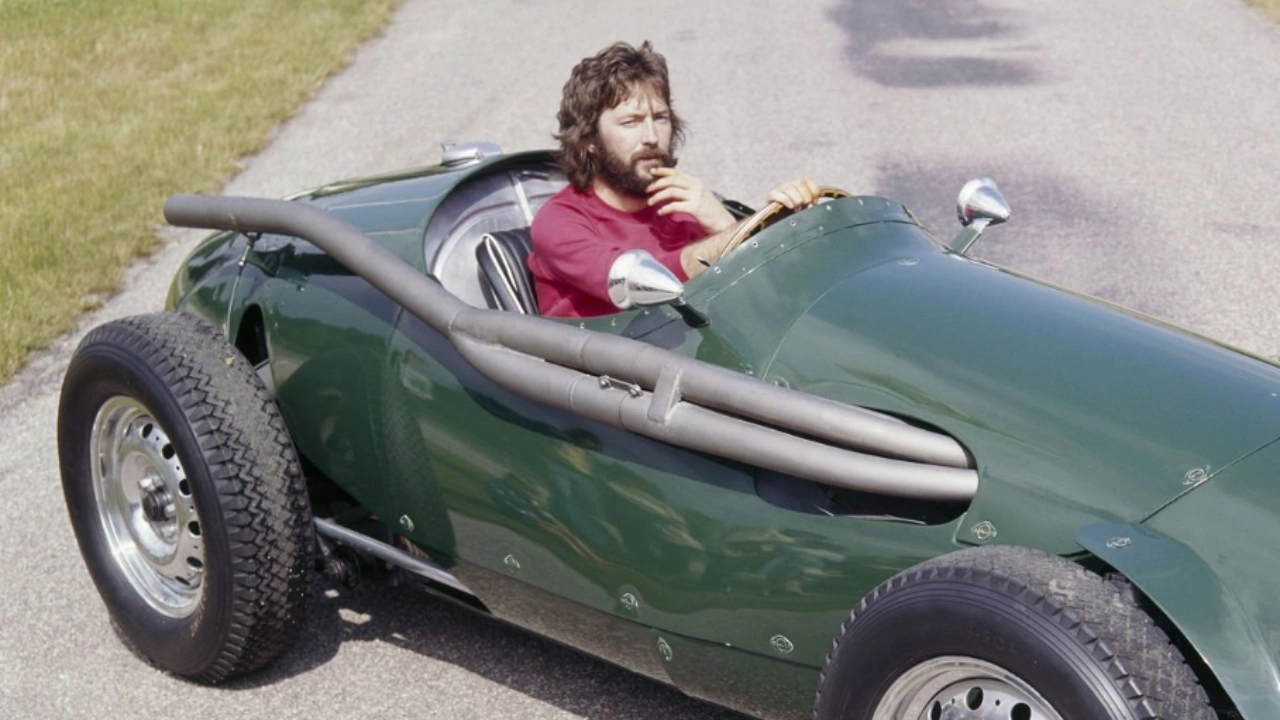 Eric Clapton is considered one of the greatest rock musicians in the community. He has been actively creating music since 1962. So, let's learn how much money has he made for over six decades and his net worth in 2023.
Born on March 30, 1945, Eric Clapton is a 77-year-old rock musician. He was first officially interested in music when he got an acoustic Hoyer guitar as a birthday gift at 13 in 1958. At the time, he didn't play the instrument because playing it was difficult for him. However, he picked it up again a few years later and started playing the instrument consistently. His main influence at the time was blues music.
Shortly after he started playing his first instrument, Eric Clapton joined his first band, The Roosters. After receiving experience in a short period, Clapton joined Casey Jones & the Engineers and played seven live shows with them. 1963 was a special year for Eric Clapton as he joined The Yardbirds. He performed with them for over two years. After parting ways with The Yardbirds, Clapton joined forces with John Mayall & the Bluesbreakers.
In 1966, Eric Clapton became a member of Cream. In the band, he developed his songwriting, vocal and guitar skills. He was a part of Cream's entire studio albums, which consisted of four albums from 1966 to 1969.
In 1970, after the disbandment of Cream, Clapton embarked on a solo career and gained much more success than his previous works. Detailing his solo success, Clapton has released 21 studio albums as of 2022. In addition, he has sold over 280 million copies worldwide, which made him one of the best-selling rock musicians worldwide.
Furthermore, he has won many awards for his colorful musical career, including 3 American Music Awards, a BAFTA Award, 17 Grammy Awards, 2 International Rock Awards, MTV Video Music Awards, and many more.
However, let's detail how Eric Clapton earned his income and how much is Eric Clapton's net worth as of 2023.
Eric Clapton Net Worth In 2023
Net Worth: $450 Million
Today in 2023, Eric Clapton's net worth is estimated at $450 million. Let's learn how he made that gigantic number.
We all know that Eric Clapton has earned his income from making music since the 1960s. He has appeared in various projects by various artists. His music was used to play in many movies and television series. For example, the Good Girls Revolt television series used to play Eric Clapton's White Room. It's in the Way That You Use It was used on the Rick and Morty episode "The Vat of Acid Episode". Also, Friends used to play Clapton's Wonderful Tonight on "The One with the Proposal, Part 2" episode.
For those who don't remember, Eric Clapton collaborated with B.B. King, one of his influences, to make an album together. At the time, the duo released Riding With the King, which ranked number one on Billboard's Top Blues Albums list. Five years later, in 2005, Clapton's rights to his memoir were sold at the Frankfurt Book Fair for $4 million.
Eric Clapton also has a huge car collection. He is a car guy and one of those artists who has a car collection. He has Ferraris in his garage, in addition to his 1967 Custom Mini Cooper. He also has a 1949 Chevrolet Advence-Design Pickup. You can see the full list below.
1967 Custom Mini Cooper
Ferrari 365 GTC
Porsche 911 (997) Turbo
Ferrari SPC12 EC
Ferrari 599 GTB Fiorano
Ferrari 512BB
1964 Ferrari 250 GT Lusso
1949 Chevrolet Advance-Design Pickup
1949 Ford Coupe Hot Rod
1932 Ford Victoria Hot Rod
2009 Lamborghini Gallardo Superleggera
Eric Clapton's Earnings From Year to Year
Eric Clapton did earn over $12 million from record sales in the 1970s. The most notable gain of the 1970s came from the record sales of his live album, E. C. Was Here, which made him earn $5 million. In 1977, he did earn over $3.2 million from his then-recent album, Slowhand. In 1978, the guitarist earned $1 million from Backless album sales.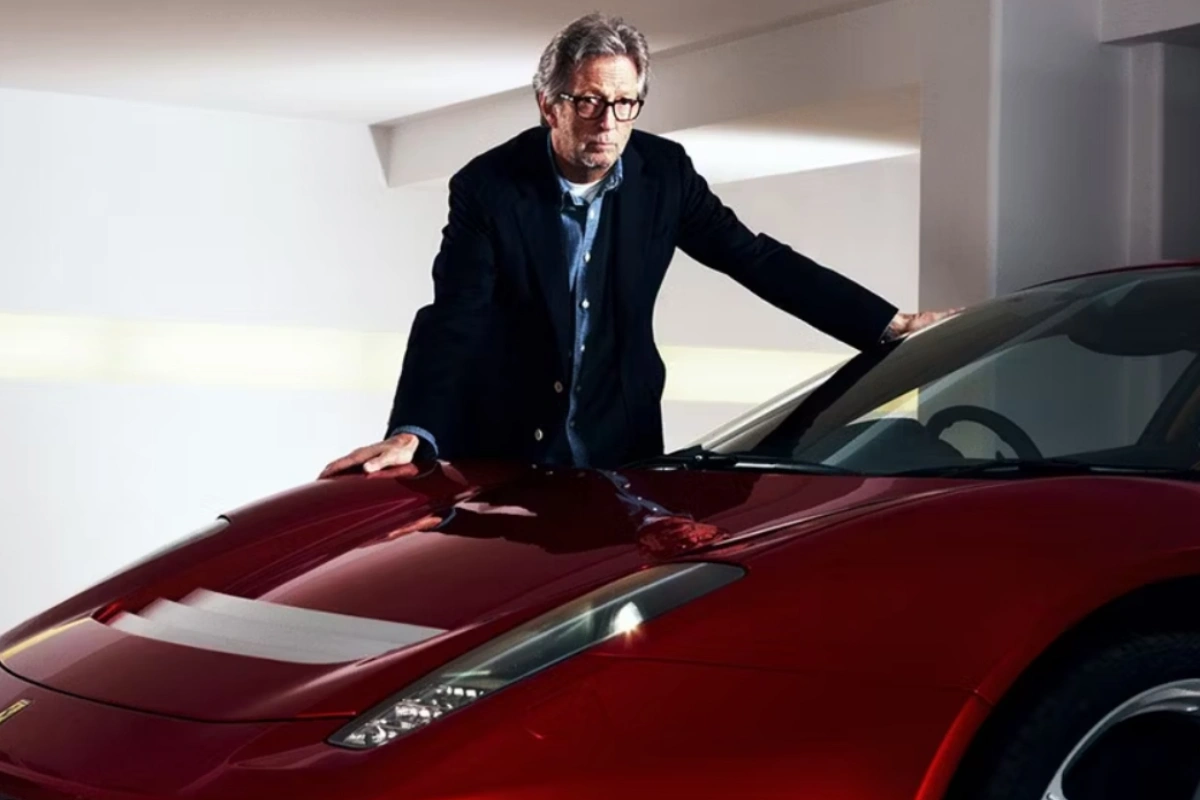 1980 was also a successful year for Eric Clapton. In the first year, the guitarist earned $550,000 from his two separate works, Another Ticket and live album Just One Night. In 1982, he made $7.2 million from number of sales of his compilation album, Time Pieces: The Best of Eric Clapton. In 1983, he earned $1.1 million from two separate album sales, Time Pieces Vol.II Live in the Seventies and Strange Brew with Cream band. From 1985 to the last day of 1989, he earned over $8.5 million from album sales.
Eric Clapton earned the highest income to date in the 1990s. During that 10-year period up to 2000, Clapton earned a total of $34 million in income from album sales, including Unplugged live album, From the Cradle, The Cream of Clapton compilation album, Pilgrim, and Clapton Chronicles: The Best of Eric Clapton compilation album.
In 2004, Eric Clapton received over $42 million after selling his Lowden acoustic guitar. It was a huge year for him, for sure. In 2004, he also earned over $2.4 million for selling his three separate guitars, Gibson Firebird, 000-42 Martin, and Blackie stage guitar.
In 2011, he earned $2.5 million from selling his Venice Beach home. He also earned over $2.1 million after the items he sold at an auction. In 2012, he sold his Ferrari 458 Italia for $4.8 million.
[data therichest]