David Lee Roth Says His Songs With Van Halen 'Became Anthems'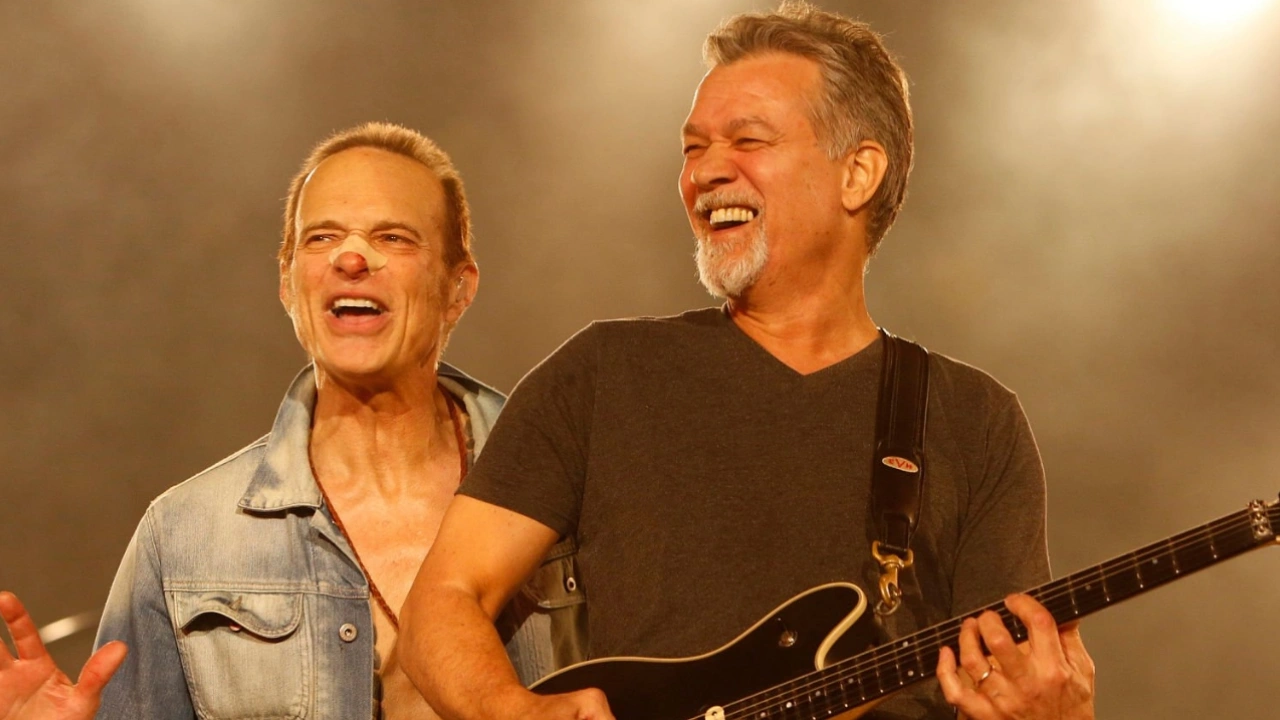 David Lee Roth reflected on his stint with his former band Van Halen, praising their releases during his era. He also sent heartwarming words for his late bandmate, Eddie Van Halen, paying tribute to him.
There were three separate David Lee Roth-era Van Halen in the past. The first one started when David Lee Roth joined Van Halen in 1974 and continued until 1985. Throughout that 11-year stint, Roth recorded six studio albums with the band. In 1996, Roth reunited with Van Halen to only record two new songs for the band's first greatest hits album, Best Of – Volume I. Finally, in 2007, David Lee Roth reunited with the band again and was there for over 13 years until Eddie Van Halen passed away in 2020.
Eddie Van Halen and David Lee Roth always had a special friendship with each other. Although the tensions between Roth and Eddie increased from time to time, there were always soft hearts in the back, and they hugged each other insanely. There were even rumors that Roth left the band in 1985 due to Eddie's controversial use of synths in Jump.
However, Roth has always been respectful of Eddie Van Halen. He once again showed off his emotional side while touching on his friendship with the late guitar legend. After Eddie passed away in October 2020, he was one of those who was devastated. During his appearance on The Roth Show podcast earlier this week, Roth revealed what it was like to write and record songs with Eddie Van Halen.
"My dear departed Ed," Roth says while he was mentioning the late Eddie (transcribed by Blabbermouth). "Boy, I miss him. I had a ball with Ed. Walt Disney once said, 'You know what? My love affair with Mickey Mouse was better than any love affair with a woman I ever had.' I've gotta tell ya: playing with Ed, writing songs with Ed, presenting those songs with Ed was better than any love affair I ever had."
David Lee Roth Believes His Songs With Van Halen 'Became Anthems'
The 68-year-old musician then mentioned his releases with Van Halen. Saying that they would be there forever, just like a masterpiece, Roth stated that those songs meant a lot to him. It seems Roth wasn't agreed on Michael Anthony who said Sammy Hagar brought a whole new element to Van Halen.
"Some of those songs, I think, might last forever — or until the last syllable of time, like Shakespeare said," Roth continues. "They became anthems. Where are they playing 'Jump' right now?"
Concluding, the singer opened up about the band's hit, Jump. He said the song was a hybrid, even though he didn't want that song to be released.
"I remember when he played it on the keyboard downstairs. I said, 'No,'" Roth reveals. "Well, we reflect the times, and the times at that time was guitars, guitars, guitars; and 'Jump' was one of those hybrids."
Towards the last days of 2022, David Lee Roth updated his music catalog with the live recording of "Everybody Wants Some". The song was originally released on the band's third studio album, Women and Children First.