Eric Clapton Recalls Losing His 4-Year-Old Son Traumatically: "It's Disturbing Me"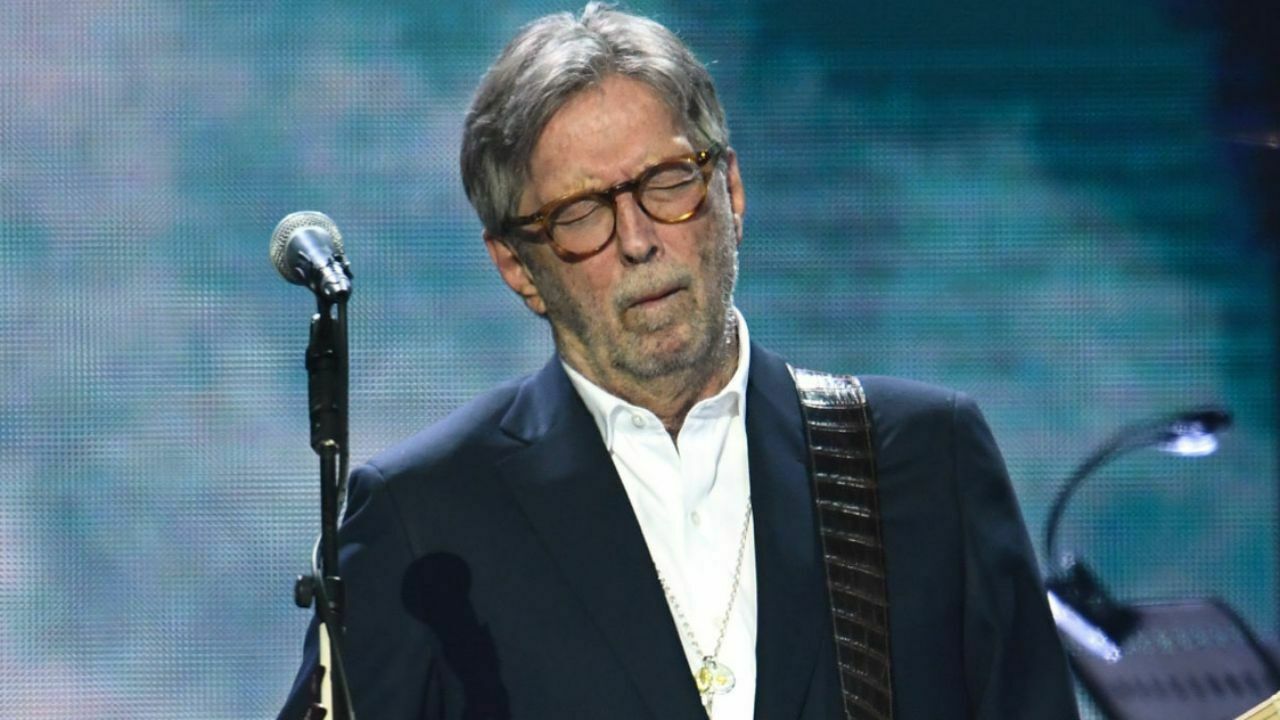 In a new interview with BBC Radio, the English rock legend Eric Clapton has recalled losing his 4-year-old son traumatically and revealed how he's been dealing with it.
Eric Clapton was the co-founder, lead guitarist, backing lead vocalist of his rock band Cream. Throughout his tenure with his band, Eric Clapton had performed in 4 studio albums of the band, which means he played in every Cream albums.
Outside of Cream, Clapton is heavily known for his solo career. The 18-time Grammy Awards nominee musician has released twenty studio albums. Selling more than 280 million records worldwide, Eric Clapton released his debut self-titled album in 1970. His latest album was 2018's Christmas album Happy Xmas.
In 1991, one of the most saddening incidents happened in the musician's life. His 4-year-old son, Connor Clapton, fell from the 53rd-floor window of a building in New York City and passed away traumatically. After his son's tragic death, Clapton had released Tears in Heaven in honor of him.
However, during a recent interview with BBC Radio, Clapton has opened up about writing Tears In Heaven in honor of his son. When the interviewer said, "You wrote 'Tears in Heaven' and had all that time where you had suffered addictions, that most traumatic event of all actually turned you around," the musician admitted that he was saddened deeply.
"I had, I brought him home from New York with the Italian side of his mother's family, and we went through the process of the funeral, and when they left," Clapton says.
"And that I had this little Spanish guitar, I became attached to that. And I went away. I went off to Antigua, and I rented a little cottage there, in a sort of a community.
"And I just swatted mosquitoes all day and played this guitar and stayed there for almost a whole year without much contact with the outside world.
"I tried to heal myself, and all I could do was play and write these songs, and I rewrote and re-performed them again and again and again until I felt like I'd made some sort of move towards the surface of my being."
Eric Clapton Mentions What Disturbed Him About Song
Later then, the legendary musician has touched on the recent thing that disturbed him. Saying that it was deep living those tough times, Clapton added that playing Tears In Heaven is overwhelming.
"And then I was able to come out," he adds. "It was so deep, and I had thought that I had taken care of it until I saw [the 2018 movie] 'Life in 12 Bars.'
"And it's very disturbing for me, but beautiful at the same time, the way it's handled in the film. The footage I haven't seen of him before, which is difficult to watch, with the underlying music.
"And playing 'Tears in Heaven,' I mean, it's overwhelming, and I've got to go and do it again in a few days' time."
Elsewhere in the interview, Eric Clapton has commented on B.B. King's live album, Live At The Regal. In the past, he had confirmed that he used the album as a primer before his performance. Now, he stated that it was very relaxed album.
"I think it might have been the fact that it was a live recording, and that's really, really profound, to be able to play that way in front of an audience," Clapton said.
"I mean, I've been around long enough to know that you can create an illusion in the studio, or even with a small hand-picked audience, which I did, I did an album like that where there was a small audience.
"And it was very relaxed, but this was early on when I only knew about recorded blues that was in the studio.
"And to hear someone play like that in an open forum with a live audience and to be so impassioned and technically superb, and it was a music I loved, it was blues taken to a level I didn't even know existed, it was very important to me."
Back in this early October, it was confirmed by Ozzy Osbourne that Eric Clapton will be featuring on Osbourne's upcoming album.
"On this new album, I'm working with Jeff Beck, Eric Clapton, Tony Iommi, and Zakk [Wylde]," Osbourne said.
"You just write the song and you just ask them to sing [or play] what you [give them].
"The good thing is it's interesting to work with somebody else. But the bad thing is – if it don't work, you can't [just let it go] 'cause they'll get all pissed off.
"Eric Clapton, on this new record, one of the lyrics was about Jesus, and he wasn't sure about that. But it was all right in the end… [The solo he did] is very good."