Rockstars With Huge Car Collections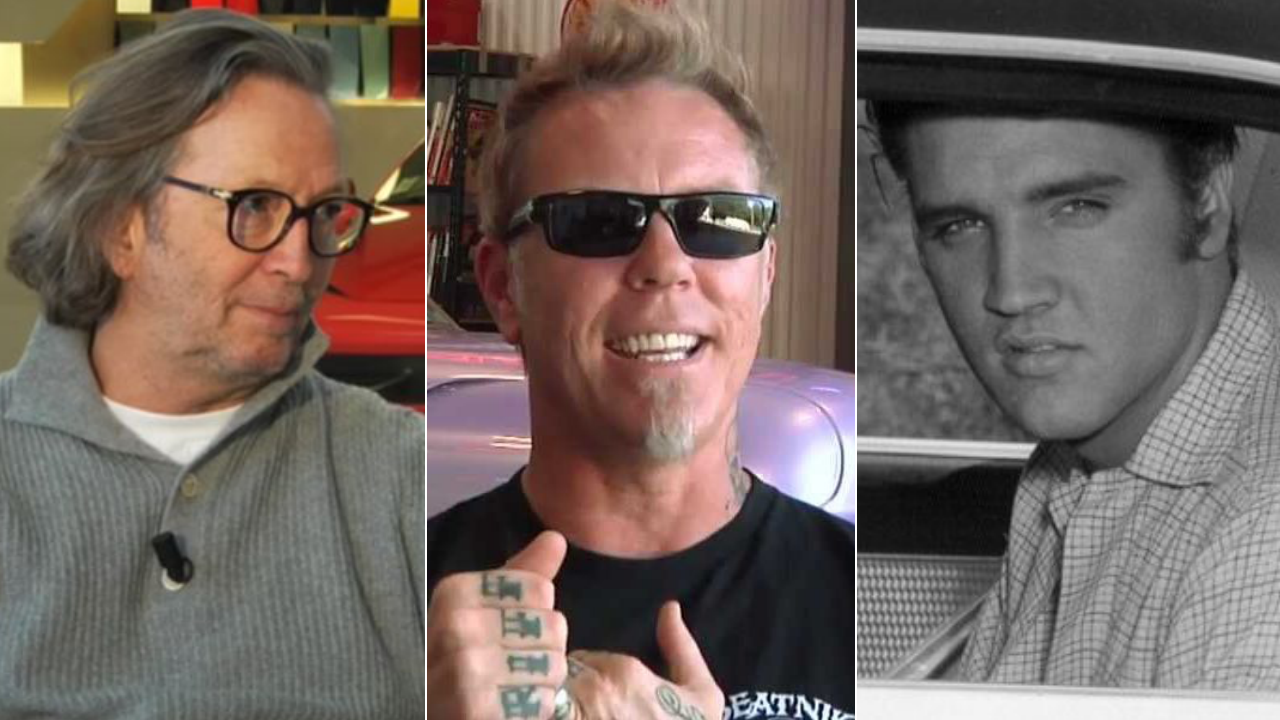 Owning cars to keep them in the garage is a lifestyle for some, and rock stars are among those people.
Instead of wasting their money, it is also a way to keep their wealth and hold it safe.
It may appear they spent a lot of money on it, but they are the few people who own the few cars in the world.
Rock stars are among the wealthiest people in the world. They have spent decades in the rock and metal world to create their own musical legacy. They have given unforgettable moments to their fans with the tone of the music they have created. As a result of writing unique music, they toured all around to world with huge stage performances and were watched by the crowded audience.
However, after making a lot of money from album sales, touring, and many other appearances, some musicians' tastes not only remained with collecting guitars or amps that related to music. They wanted to create their own car collections besides guitar collections and owned cars over the years.
Rockstars and Their Car Collections
These car guys might surprise you, so, let's learn which rock star has a car collection and fell in love with cars.
Bruce Springsteen
So, let's kick off the list with the 73-year-old rock legend Bruce Springsteen, nicknamed The Boss. He is one the rock celebrities who loves collecting information about cars and is one of the richest rockstars in the world. He started making professional music in 1964 and every time dreamed of owning cars in his garage. After earning income from music, he started owning cars, like his 1957 classic Chevrolet or 1960 Corvette C1 Convertible.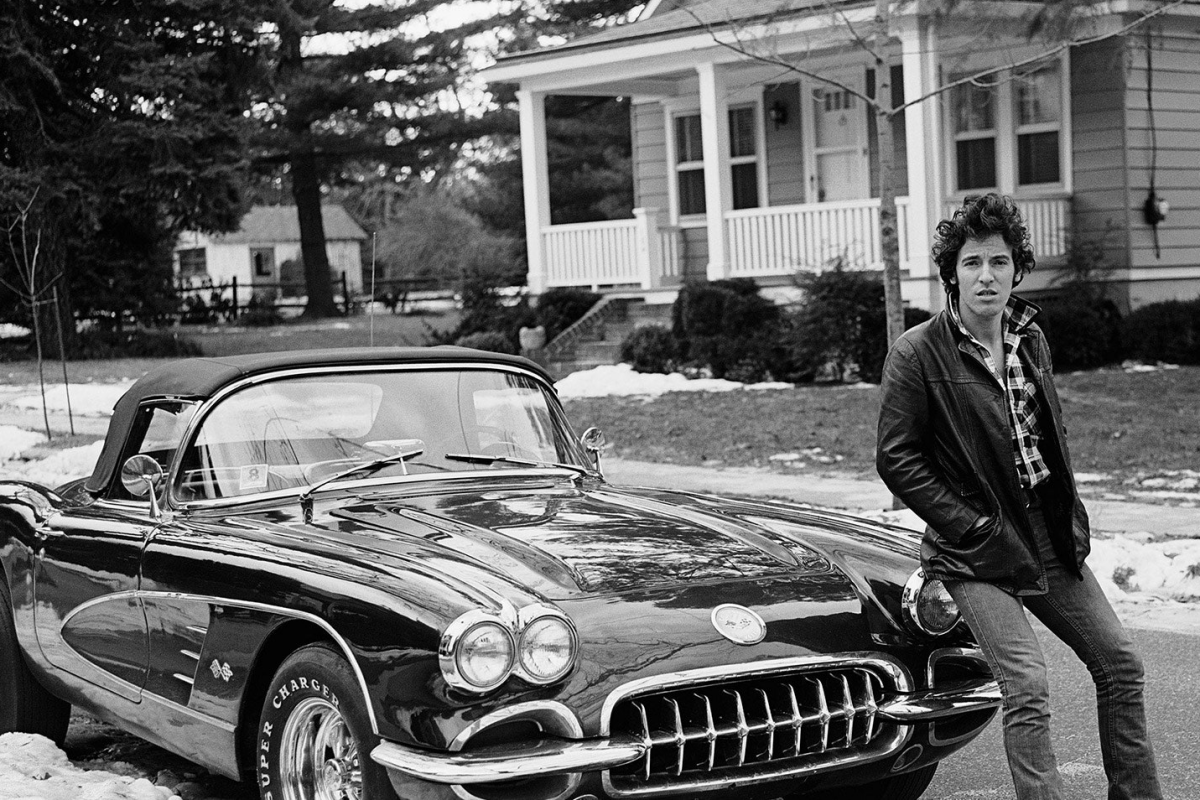 Besides these two cars, Springsteen also brought a few Porsches to his garage over the years. So, as he grows around muscle cars, it is not surprising that Bruce Springsteen is a car guy with a car collection of his own.
He once mentioned his collection while he was appearing on GQ Magazine, saying: "I have a garage full of cars that I've collected over the years. They're not collector's pieces; they're what I call drivers. A small collection of older American vehicles that I get in and drive once in a while."
Below, you can find a few cars that Bruce Springsteen owned over the years.
Chevrolet Z28 Camaro (1982)
Chevrolet Corvette Stingray (1963)
Chevrolet Bel Air Convertible
Chevrolet Corvette C1 Convertible (1960)
Ford XL Convertible (1969)
Range Rover L322
John Lennon
John Lennon was the founding member of one of the biggest rock bands in rock music, The Beatles. He wrote tons of great songs during the 1960s to get famous, and he succeeded. Writing songs like You've Got to Hide Your Love Away, Across the Universe, and I'm Only Sleeping and contributing to the entire The Beatles stuff made him wealthy during his 20s.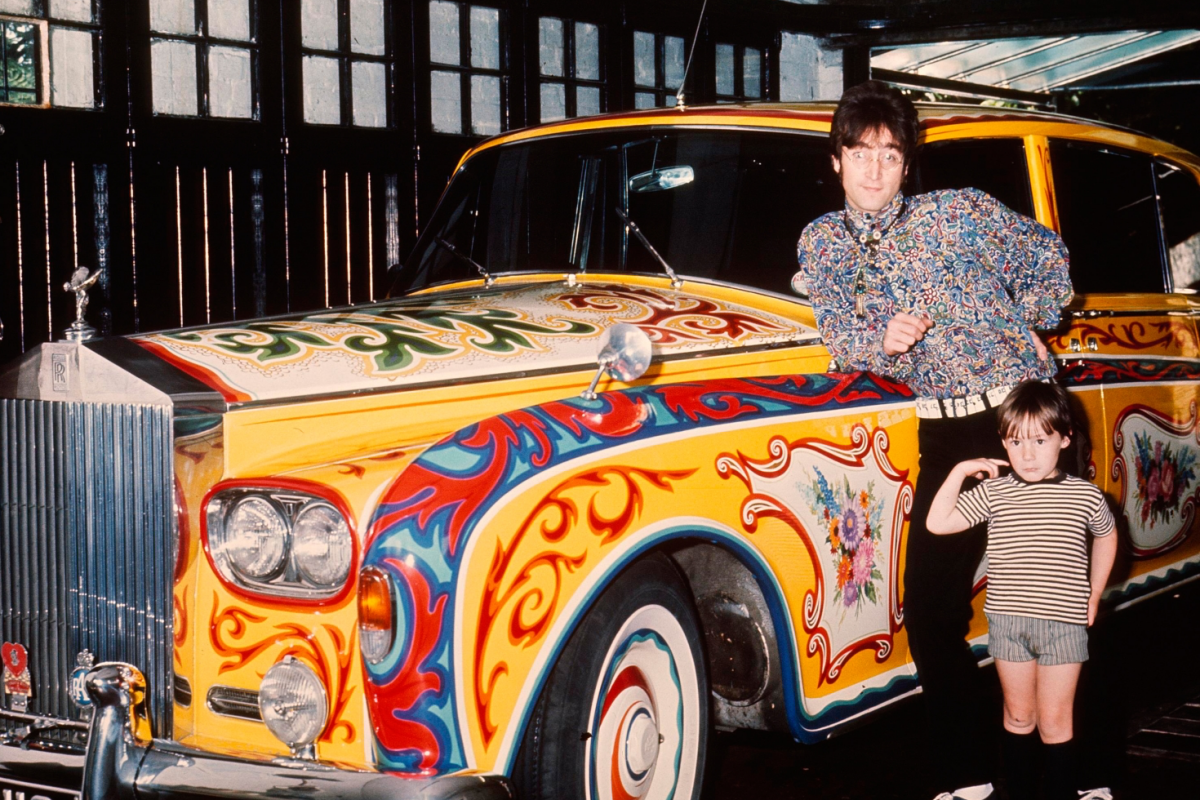 However, Lennon's first car was a Ferrari 330, which he owned after he received his driving license. Although he owned a super classic Rolls Royce in his youth, he was never considered a true car guy for some, but he is always remembered for his touches on Rolls Royce Phantom.
Towards the end of the 1960s, John Lennon owned the most expensive car for himself: Rolls Royce Phantom. Even though it was the most expensive one, Lennon was not satisfied with its normal looking. Instead, he wanted to design it for his own tastes, and he worked with a painter to make the car unique with vivid colors.
Elvis Presley
Elvis Presley was one of the pioneers of rock and roll music. Although he was activated from 1953 until his passing in 1977, his music and view on vocals have changed the way of rock and roll forever. He released 23 studio albums throughout his musical career. He is considered the best-selling solo musician in the world, with 1 billion record sales all around the world.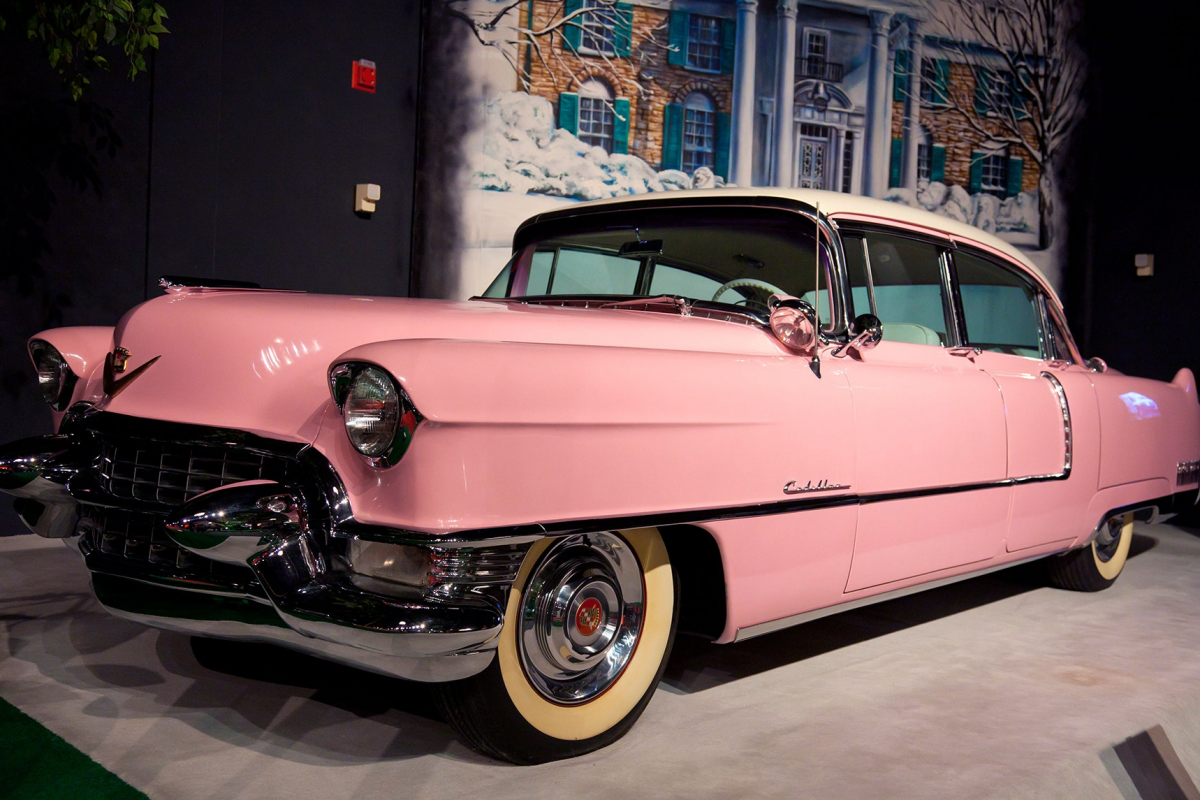 The late musician's love for cars was known to almost everyone else in the musical world. He owned cars of various brands and models with the money he earned from record sales. According to the sources, there were around 200 cars he owned in his lifetime, and the most interesting one was a 1971 De Tomaso Pantera. When you ask which car was his favorite, Elvis Presley's heartbeat was raising up while he was alongside Cadillacs. If you want to see some cars from Presley's collection, you can visit Elvis Presley Auto Museum.
Steven Tyler
Known for being the lead vocalist and frontman of the rock band Aerosmith, Steven Tyler is another music guy who loves cars. The musician's net worth is estimated at $150 million as of today. He earned his millions from album sales and live performances with Aerosmith.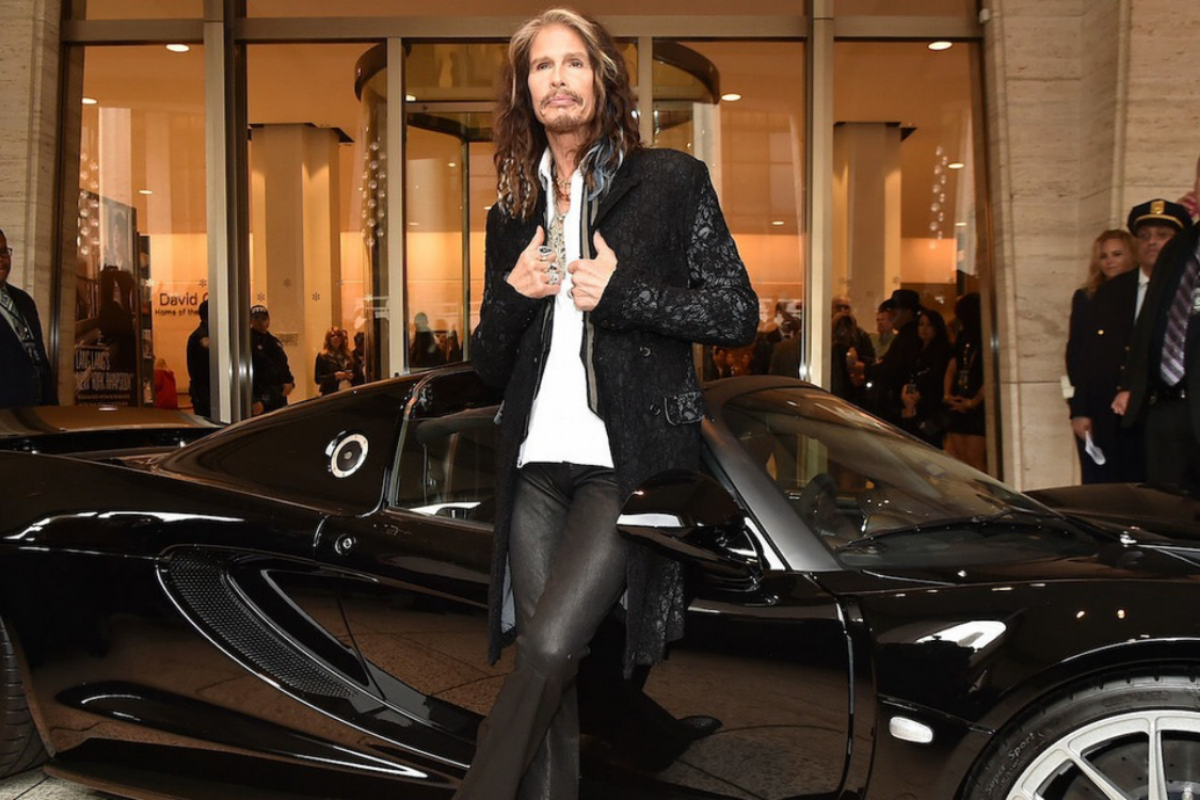 Focusing on his passion for cars, Steven Tyler is a good collector besides he is a great vocalist. He has so much admiration for classics, for sure, but he even owned a 2012 Hennessey Venom GT Spyder, one of six 2013 models to be made. There were five normal models of the car, but Tyler's was customized for himself as an all-black convertible Spyder, and it cost him $1.1 million back in 2012.
Here's the list of Steven Tyler's cars:
1941 Ford 41 Pickup
Lotus Super Seven
2013 Vauxhall Astra
Hennessey Venom GT Spyder
Panoz AIV Roadster
Porsche 911 Turbo Cabriolet
Eric Clapton
Having been around since 1962, Eric Clapton is widely regarded as one of the greatest musicians of all time. His professional musical career started during the early 1960s in a number of local bands, but when he joined the Yardbirds in 1963, everything started changing for him. He then became a member of Cream and gained more experience in music. However, in 1970, he embarked on a solo career and sold over 280 million copies worldwide.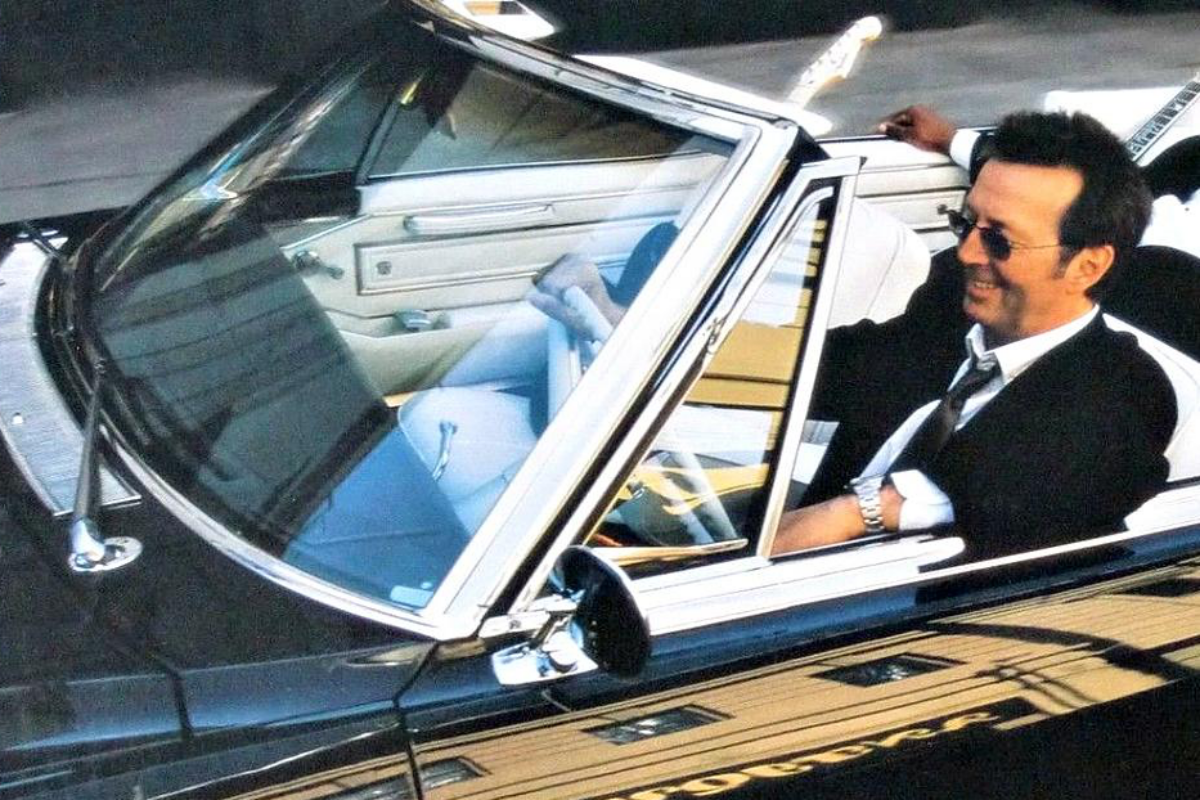 Detailing Clapton's awards and nominations, he has received 18 Grammy Awards as of today. He was inducted into the Rock and Roll Hall of Fame three times, which makes him the only person who was inducted into the Rock Hall three times. His net worth is estimated at $450 million as of today.
However, Eric Clapton is a car guy, and everybody knows that. He is lucky enough to own super cars for his collection, in addition to having been gifted by his friend George Harrison. He even contacted Ferrari to ask them to make him a unique one-off car based on their 458 models, which has cost him over $4.7 million to build. Eric Clapton describes his love for Ferraris, saying: "I love the sound of Ferraris and I, as a musician, can confirm that these engines deliver proper music. I have to say that my weak point is 12-cylinders' music."
So, it is yet to be known how many cars he has, but there is more we know about his garage.
1967 Custom Mini Cooper
Ferrari 365 GTC
Porsche 911 (997) Turbo
Ferrari SPC12 EC
Ferrari 599 GTB Fiorano
Ferrari 512BB
1964 Ferrari 250 GT Lusso
1949 Chevrolet Advance-Design Pickup
1949 Ford Coupe Hot Rod
1932 Ford Victoria Hot Rod
2009 Lamborghini Gallardo Superleggera
George Harrison
George Harrison gained international fame for being a member of the rock band The Beatles. He contributed to the band's growth throughout its 10-year career between 1960 and 1970. After The Beatles' disbandment, he focused on his solo career until 1987 and released 11 studio albums during that period. Unfortunately, he passed away in 2001, and an album called Brainwashed was released posthumously in honor of him.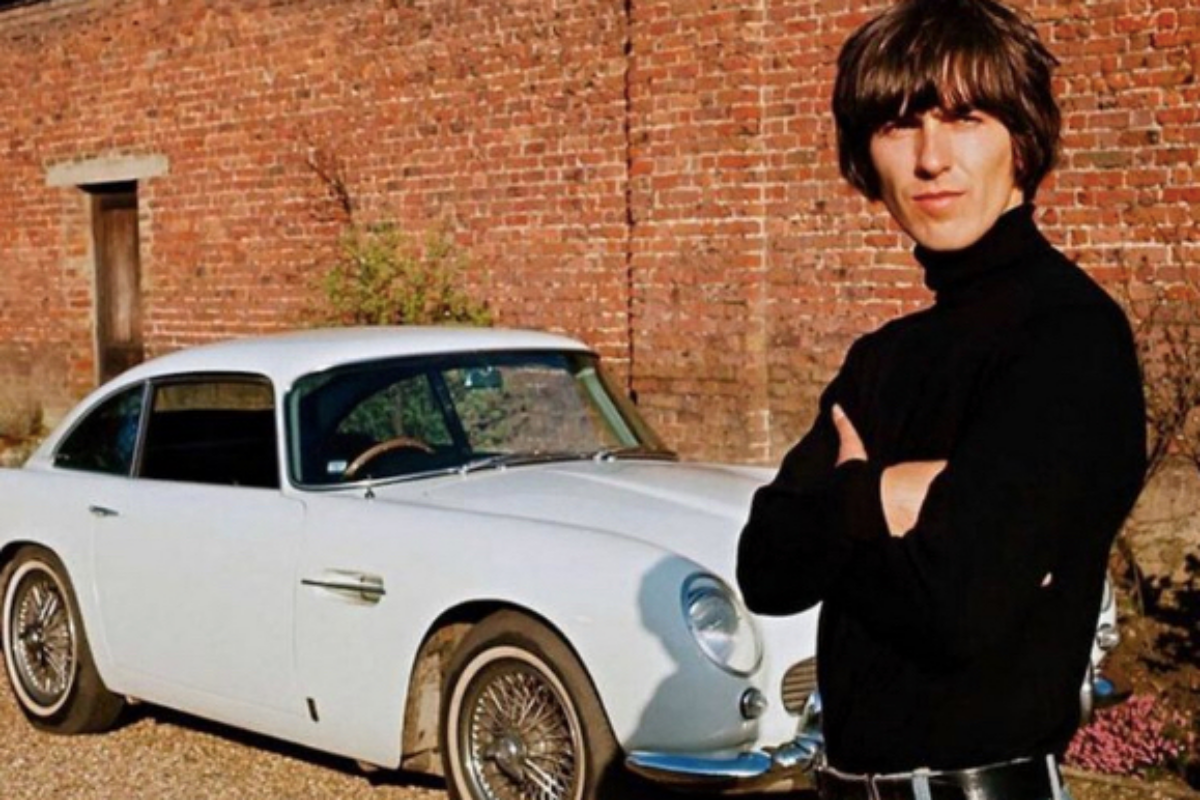 The late guitar legend earned his income from making music. His net worth was estimated at $400 million, and he used his money to reach his hobbies. One of his hobbies was owning cars for his own tastes. His first car was Jaguar E-Type, which he owned soon after The Beatles went popular. He also had McLaren F1, a few Ferraris, and Aston Martin DB5, in addition to Austin Mini Cooper S, Mercedes 500 SEL, and Mercedes 300 SEL, which he lived an accident.
James Hetfield
The American heavy metal band frontman James Hetfield has been activated since 1981. His first interest in music started when he took piano lessons when he was a kid. He then found a spark inside about playing guitars and singing songs. At a young age, he met Lars Ulrich, and both boys wanted to form a band. The dreams came true, and Ulrich and Hetfield formed a band called Metallica.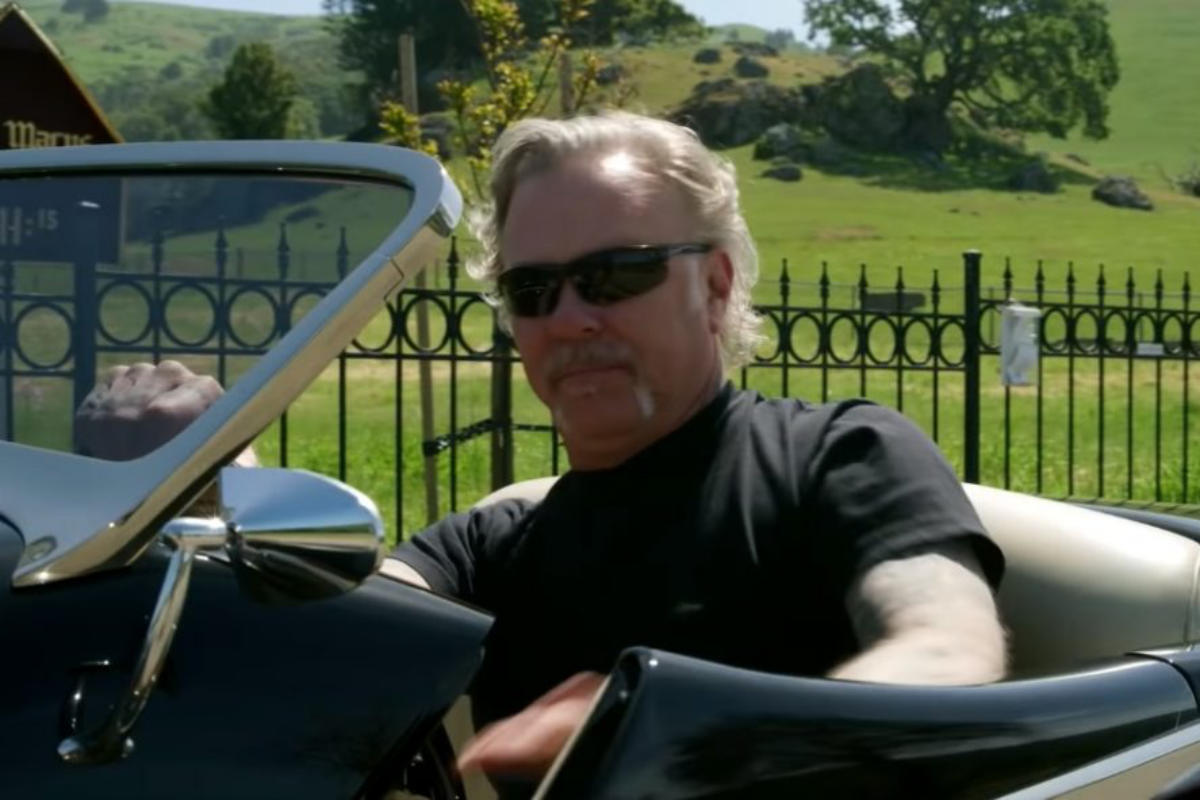 RELATED: James Hetfield Has Donated 10 Custom Cars to Petersen Automotive Museum
James Hetfield has contributed to Metallica since they formed the band in 1981. From the first day until today, he worked to get Metallica better and became a part of the band's 10 studio albums with songwriting, singing, and guitar skills. He also toured all over the world with Metallica a couple of times. So, James Hetfield earned his income from making music, and his net worth is estimated at $310 million.
The Metallica frontman has a huge car collection that contains classic cars mostly. People even had to chance to see them in an exhibition called Reclaimed Rust at the Petersen Automotive Museum in Los Angeles. However, it is easy to say that he is a huge fan of cars and loves collecting cars for his own, as he underlines: "They weren't doing me much good sitting in my garage. I loved looking at them, but I didn't want to auction them off and have them spread all over the world. This is a collection. It marks my life."
If you want to learn which cars James Hetfield has on his car collection, here's the list:
1937 Lincoln Zephyr 'VooDoo Priest'
1936 Ford 'Iron Fist'
1952 Buick Skylark 'Skyscraper'
1967 Chevrolet Camaro
1936 Auburn 'Slow Burn'
1937 Ford Coupe 'Crimson Ghost'
1956 Ford F100 'Str8 Edge'
1934 Packard 'Aquarius'
1961 Lincoln Continental 'Dead Kennedy'
1948 Jaguar 'Black Pearl'
1932 Ford Roadster 'Blackjack'