As you might agree, 2021 was one of the most difficult years for the musicians, even for the world and each of genres, because the world-threat plague hit the world. Although the world started to come back to normal slowly, the huge part of 2021 has remained closed. But Bruce Springsteen, Mötley Crüe, and Red Hot Chili Peppers from the rock and roll world made their year.
In a recent 10-artist list shared by Rolling Stone, the highest-paid artists of 2021 have been revealed. In the list, there were familiar names like Mötley Crüe, Red Hot Chili Peppers, and Bruce Springsteen, for being number 8, number 6, and number 1, respectively.
Due to the ongoing world-threat disease, musicians had been forced to postpone or cancel their 2020 and 2021 shows. To make their years, it was reported that Bruce Springsteen, Mötley Crüe, and Red Hot Chili Peppers sold their music catalogs.
According to the report, Red Hot Chili Peppers earned $140 million from the sale of their song rights to Hipgnosis. Meanwhile, Mötley Crüe had believed to have trousered around $90 million by beating its song rights to BMG. Out of those two world-known rock bands, Bruce Springsteen is estimated to have earned $590 million in 2021, with $550 million coming from the sale of his catalog.
If you are one of those who asks who was the highest-paid musician in 2021, just scroll and join us to learn who earned how much in 2021.
Who Was The Highest-Paid Musician In 2021?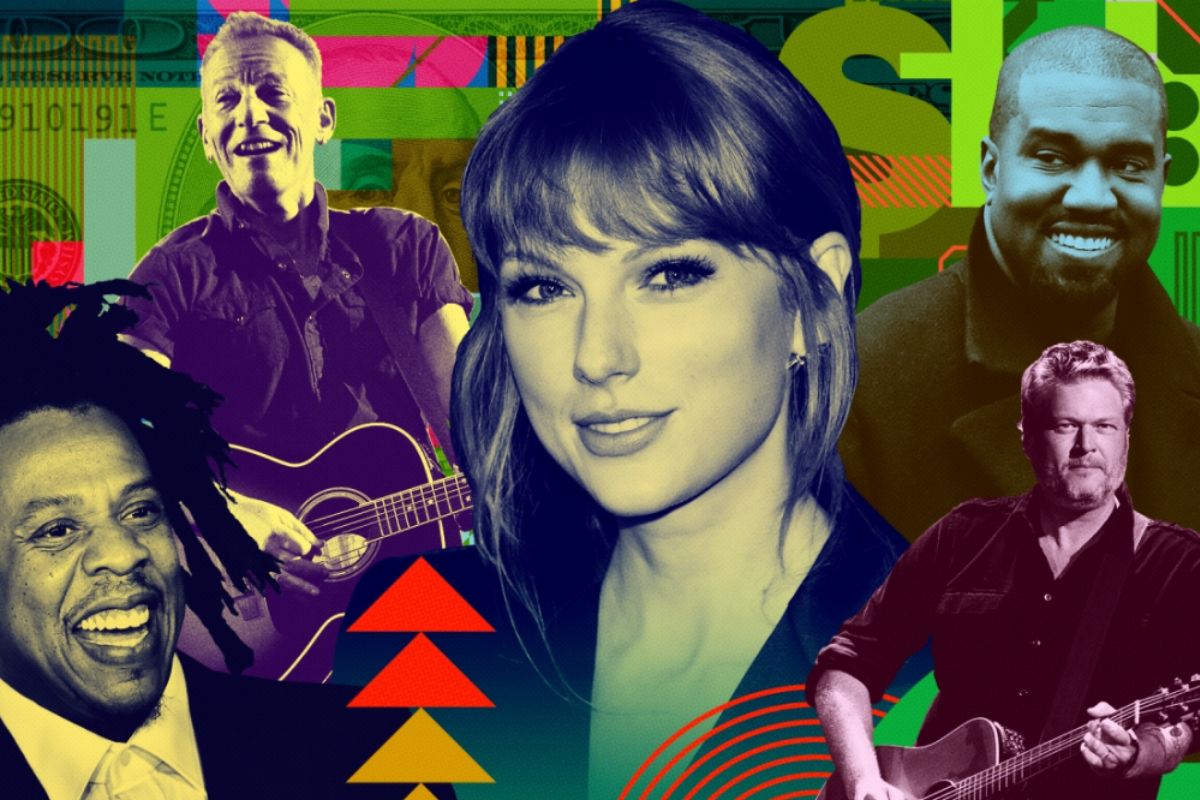 The 10-artist list of Rolling Stone included rap and pop artists instead of rock and roll artists. The list's tenth person was Taylor Swift, with $80 million in earnings. The ninth Blake Shelton followed her with a total of $83 million in earnings in 2021. There were musicians such as Lindsey Buckingham with $100 million, Kanye West with $250 million, the Rock and Roll Hall of Fame-inductee Jay-Z with $470 million, and more.
When Rolling Stone magazine shared the list, they noted: "The list measures pretax income for [the] calendar year 2021 before deducting fees for agents, managers, lawyers, living expenses, etc.
"Estimates are generated by scouring public documents and interviewing individuals with direct knowledge of major deals."
Mötley Crüe – $95 Million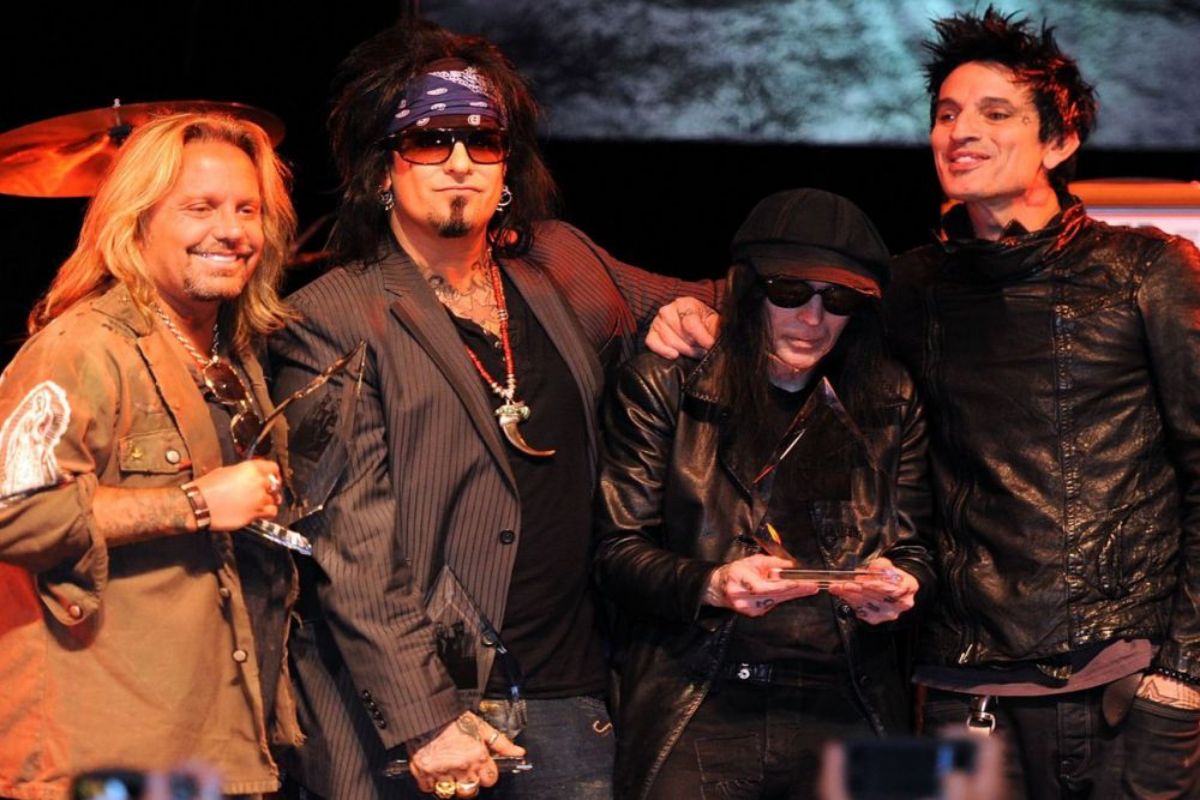 Mötley Crüe is an American rock band formed in 1981 in Los Angeles. Featuring Nikki Sixx on bass, Vince Neil on vocals, Tommy Lee on drums and Mick Mars on guitars, Mötley Crüe is regarded one of the most important rock bands in the world.
The band's discography includes nine studio albums at press time. Debuted in the same year the band was formed in 1981 with Too Fast For Love, Mötley Crüe released its ninth and latest studio album in 2008, named Saints Of Los Angeles. They have also released 3 live albums, 8 compilation albums, 9 video albums, and more.
With those releases, Mötley Crüe has sold more than 110 million albums worldwide as of 2022. The band's studio albums were certified 19x Platinum by RIAA and 11x Platinum by Music Canada in total.
However, Mötley Crüe was the 8th highest-paid artist in 2021, with $95 million. They had sold music rights to BMG closer to $90 million.
Red Hot Chili Peppers – $145 Million
Red Hot Chili Peppers is a Los Angeles-based rock band formed in 1983. Going through several line-up changes, the band has been featuring Anthony Kiedis on vocals, Flea on bass, Chad Smith on drums, and John Frusciante on guitars since 2019.
The band is still one of the best-selling rock bands in the rock and metal world, with more than 100 million record sales worldwide. Their seventh album Californication helped the band to reach international fame, as well as 2002's By The Way and their first album to reach number one on the Billboard 200 chart, 2006's Stadium Arcadium.
At press time, Red Hot Chili Peppers has released 11 studio albums, 2 live albums, 12 compilation albums, 12 live albums, 5 EPs, and many more things in total. They have also toured over 20 times. According to The Chili Peppers, they will continue to grow up its worth in 2022, touring around the world.
In Rolling Stone's list, Red Hot Chili Peppers was number 6 with $145 million in income. As reported by the insiders, they banked $140 million its music rights to Hipgnosis, and the giant part of those incomes came from that.
Bruce Springsteen – $590 Million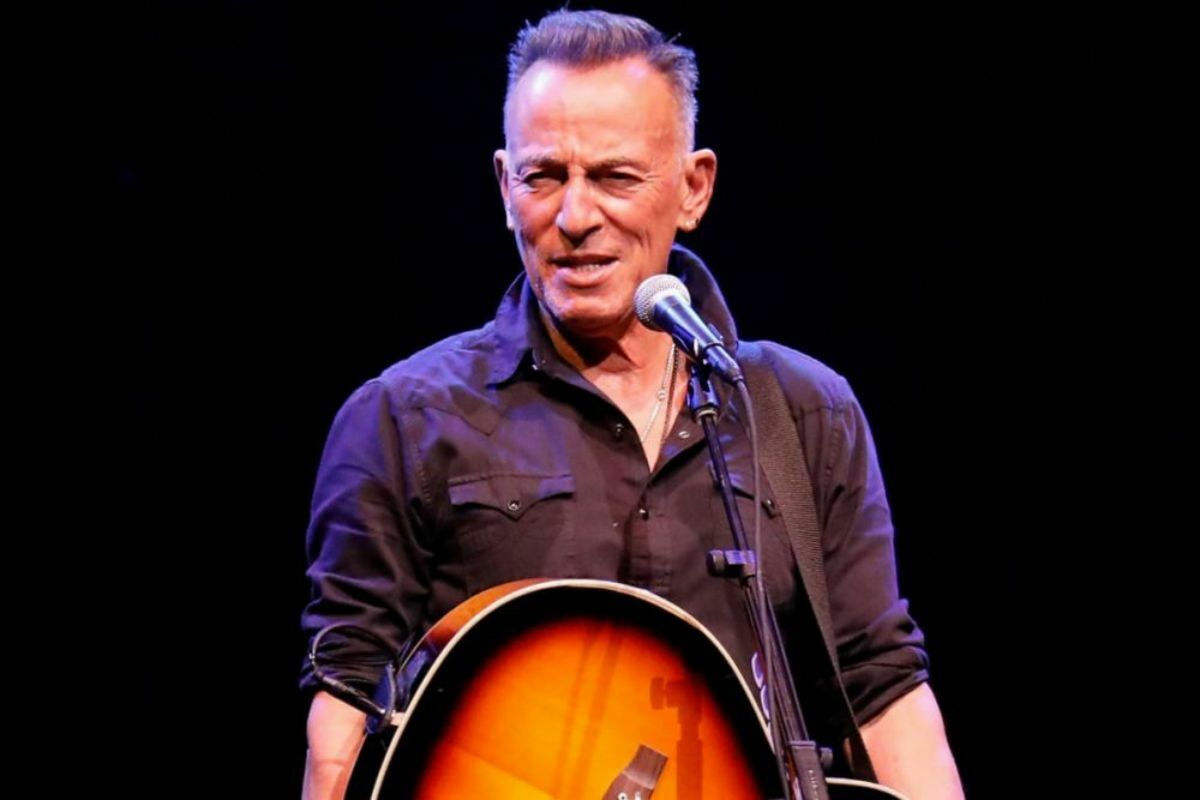 The world-renowned rocker Bruce Springsteen is the highest-paid musician in 2021, with $590 million in earnings. He has been nicknamed The Boss because of his commercial successes.
During his ongoing career since 1964, Bruce Springsteen has released 20 studio albums, 8 compilation albums, 7 EPs, 23 live albums, 17 video albums, and many more things. He was certified 39x Platinum by RIAA, 23x Platinum by AUS, and more Platinum certifications by numerous industries.
Gaining huge successes thanks to his album releases, Bruce Springsteen is one of the best-selling music artists in musical history with the number of 150 million album sales worldwide. Also, according to RIAA, he has sold more than 65 million records in the United States, which makes him the 7th best-selling male musician in history.
On the other hand, Bruce Springsteen's honors include Academy Awards for Streets of Philadelphia in Academy Award for Best Original Song category, 4x American Music Awards, Audie Awards for Born to Run in Best Autobiography/Memoir category, Brit Awards for himself in International Solo Artist category and many more awards and nominations.
In 2021, Bruce Springsteen earned $590 million. $550 million of those came from his selling publishing copyrights and master recordings to Sony. That's it, if you wanted to learn who was the highest-paid artist in 2021, you learned it. Bruce Springsteen was the highest-paid musician in 2021, with $590 million in earnings.