Does Black Sabbath Exist Without Bill Ward? Bruce Dickinson Answers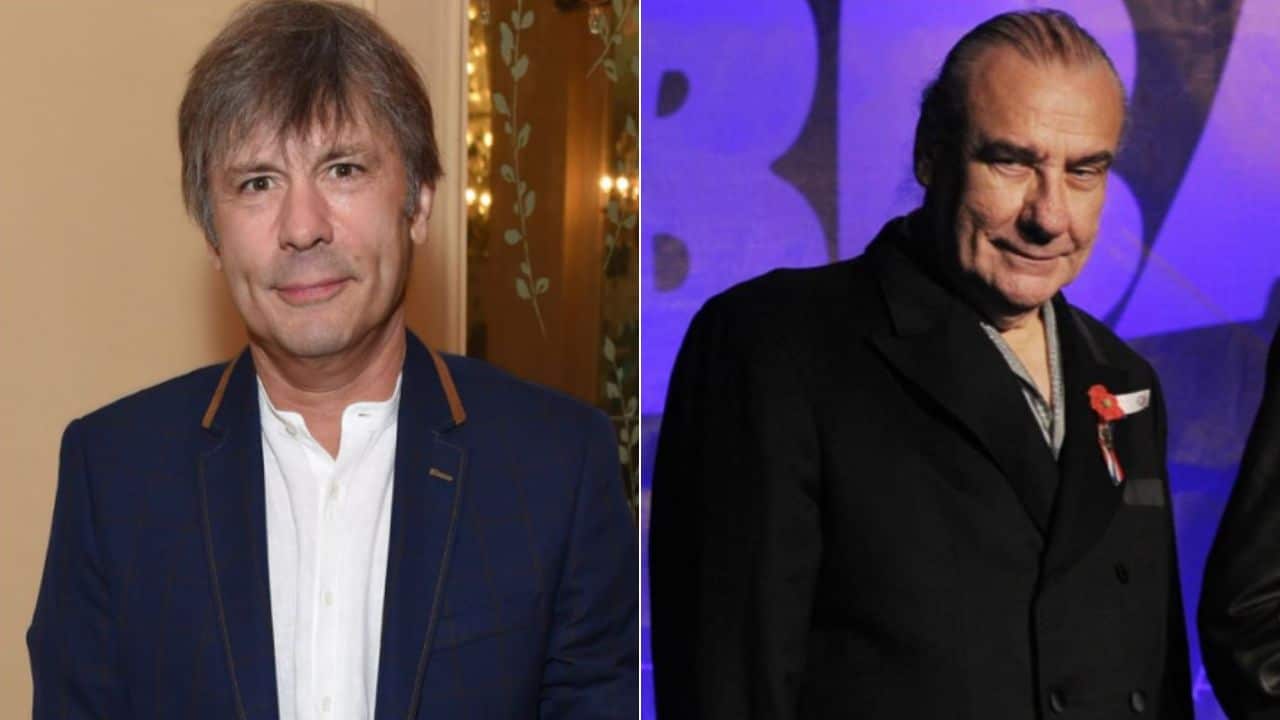 Iron Maiden singer Bruce Dickinson has answered that if Black Sabbath existed without Bill Ward. According to him, he is a massive lover of Bill Ward's drumming and said that Black Sabbath would never exist without him.
Bruce Dickinson gained international fame for being a member of Iron Maiden. At first, he had joined the band in 1981 after Iron Maiden parted ways with its third vocalist Paul Di'Anno. He rocked the stage until he left the band in 1993 to concentre his solo career when the tensions grew up. In 1999, he rejoined the band and still rocks since then.
Bruce Dickinson is one of those top fans of original Black Sabbath drummer Bill Ward. Being one of those founding members, Bill Ward is considered the core member of the band who helped the band to reach its international success. Throughout his huge career with his band, Bill Ward contributed to the band's ten studio albums, except for live and compilation albums.
Debuted in 1970 with the band's self-titled Black Sabbath album, Bill Ward's latest studio album with the band was Sabbath's eleventh effort, Born Again. In addition to those studio albums, Bill Ward has appeared 1980's Live at Last, 1998's Reunion, and 2002's Past Lives. He also performed on over 10 compilation albums of Sabbath.
However, during his March 3 spoken-word appearance, Bruce Dickinson answered if Black Sabbath existed without the band's legendary drummer Bill Ward. Expressing his admiration for Ward, Dickinson described him as a jazz drummer. He also remembered their meeting and said he is a nice person, even though he looked a little slightly mad personality.
"I'm a massive lover of Bill Ward's drumming style; I think it's inspired," Dickinson said. "'Cause he's not really a rock drummer; he's more like a jazz drummer playing rock.
"And I love that kind of style; it's kind of like drums that kind of wander around the rhythm and everything else. But he's on it; he's brilliant.
"And I met him. He's a lovely bloke as well. Slightly mad, but very nice. But then aren't we all? All of us are on the madness spectrum a little bit."
Bruce Dickinson Answers If Black Sabbath Can Exist Without Bill Ward
Bruce then answered if Black Sabbath could exist without Bill Ward. Swiping at the band's vocalist Ozzy Osbourne's wife Sharon Osbourne, Dickinson expressed that there would never be Black Sabbath without Bill Ward.
"Does Black Sabbath exist without Bill Ward?" Dickinson asked. "Well, it's not a matter of… I don't think Black Sabbath exist at all now. I think Sharon's made sure of that."
Recently, Bruce Dickinson has also spoken out about Iron Maiden's retirement plans. Stating that they do not plan to retire, Bruce said that he is still very energetic and enthusiastic and looks forward to new Iron Maiden tours.
"We're not planning to retire at all, really," he says. "I think we'll probably drop dead onstage. I can think of worse places to drop dead.
"But no, we're not planning on retiring. We're all still firing away [with] loads of energy and loads of enthusiasm, so I can't wait to get back together.
"With respect to our fans, we've got generations of fans now. Even at [my] spoken-word shows, I can crack jokes about the age of the audience only because half the audience is, like, my age, but the other half of the audience is often way, way younger. So it's brilliant. We've got this whole intergenerational thing going.
"And, obviously, at the Maiden shows, it's even bigger, the emphasis on that. And huge numbers of women. It's fantastic. 'Cause it always used to be cliché, back when I was starting in the early '80s, that heavy metal was just, like, misogynist, male-dominated stuff… But no, it's not true. There's loads and loads of heavy metal fans who are girls."