Ozzy Osbourne Speaks On His NFT Collection Cryptobatz: "It Is A Fucking Mental Project For NFT Collectors And Fans"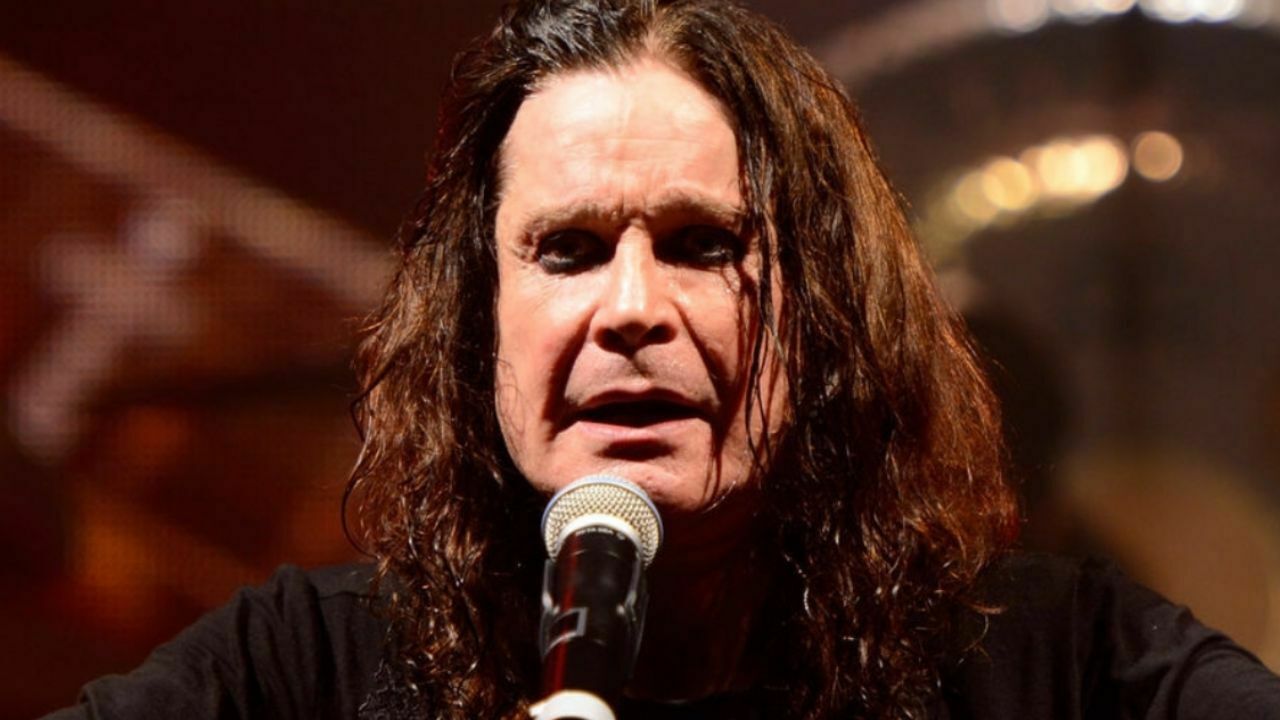 The 73-year-old world-known singer Ozzy Osbourne has just announced his first NFT collection named Cryptobatz, which is a nod to his infamous bat-biting incident.
Ozzy Osbourne is a world-known star who gained international fame for being the lead vocalist of the heavy metal band Black Sabbath. During the early 1970s, he introduced himself to the rock and metal world and adopted the nickname Prince of Darkness for his works with the band.
Outside of his career with Sabbath, Ozzy Osbourne has a huge solo career. Launching his solo career when he was fired from the band in 1979, Ozzy Osbourne is one of the craziest musicians in the community. With or without Sabbath, he made the craziest and mind-blowing behaviors while playing live in the past.
One of those craziest moments of Ozzy Osbourne had happened at his Veterans Memorial Auditorium in Des Moines, Iowa show on January 20, 1982. During the show, Ozzy had bitten a live bat to head off it. He later stated that it was a toy thrown at him by a fan from the crowd.
However, recently, he proudly announced his first NFT collection Cryptobatz that includes 9,666 non-fungible tokens. During a recent interview with Rolling Stone, he discussed how he decided to launch the collection. Saying that he's been trying to get into the NFT world, Osbourne admitted that he decided to create his own collection after Sharon didn't let him buy his own.
"I've been trying to get in on the NFT action for a while so when I asked Sharon for a Bored Ape for Christmas after several failed attempts of buying my own, and she said no, I decided to create my own," Ozzy explains.
Ozzy Osbourne Says Cryptobatz Is A Mental Project For NFT Collectors And Fans
Later then, addressing his famous incident, Ozzy Osbourne stated that the collection pays tribute to one of his iconic and craziest onstage moments. Stating that it is a chance to acquire a rare piece of art history, Ozzy explained what is Cryptobatz.
"Cryptobatz is a fucking mental project for NFT collectors and fans," Ozzy adds.
"The design pays tribute to one of my most iconic onstage moments and is a chance to acquire a rare piece of art history. I love it!"
When Ozzy Osbourne announced his first NFT collection Cryptobatz, he appeared pretty excited. Introducing his collection's social media accounts, he said that the collection includes unique bats designed by fans.
"I'm launching a fucking NFT project," he tweeted. "9,666 unique bats designed by yours truly… Go and follow @CryptoBatzNFT and read all about it below."
… and join the @CryptoBatzNFT discord server to get on the pre-sale whitelist: https://t.co/V58y6PLEUv

— Ozzy Osbourne (@OzzyOsbourne) December 27, 2021
Back in May 2020, Ozzy Osbourne had spoken about the bat-biting incident that named him one of the craziest live performers ever. Saying that it will be his epitaph forever, Ozzy had added that he will be remembered as "the bat-biting lunatic."
"It's not the way I want to be remembered, but I know I'll be the man that bit the head off the bat," he said.
"That will be my epitaph. It won't be, 'Here lies Ozzy Osbourne… he did a bit of good…' It's going to be 'The bat-biting lunatic,' which… I don't care."
Ozzy Osbourne Might Try To Bite You, Robert Trujillo Says
When we mentioned Ozzy Osbourne is one of the craziest musicians ever, we did not make a joke… Robert Trujillo was one of those who thought he was the craziest. During his interview with MMA Junkie back this past November, he had recalled some surreal Ozzy Osbourne moments and said that Osbourne would try to bite you.
"Wow, that's a tough one," Trujillo said.
"For instance, I can remember my proud moment with Ozzy Osbourne – because I toured and played with Ozzy for a while.
"And I remember it was Las Vegas, we had just played an amazing show, and I remember specifically, it think it was the song 'Sweet Leaf.'
"And he and I started doing this dance together what ended up becoming the 'crab walk.' He would do all kinds of weird stuff – he'd pull your hair, scratch you, try to bite you, something weird.
"I was warned about this, and he would do that.
"So he comes over to me, and then I'm like, 'OK.' And I start kind of going lower and lower and lower, almost like a sumo wrestler.
"And all of a sudden I am like a foot from the ground. And guess what? He's a foot from the ground too! And he's like, 'I got you!' So that was surreal for me."