Bruce Dickinson On Iron Maiden Retirement: "We're Not Planning To Retire At All"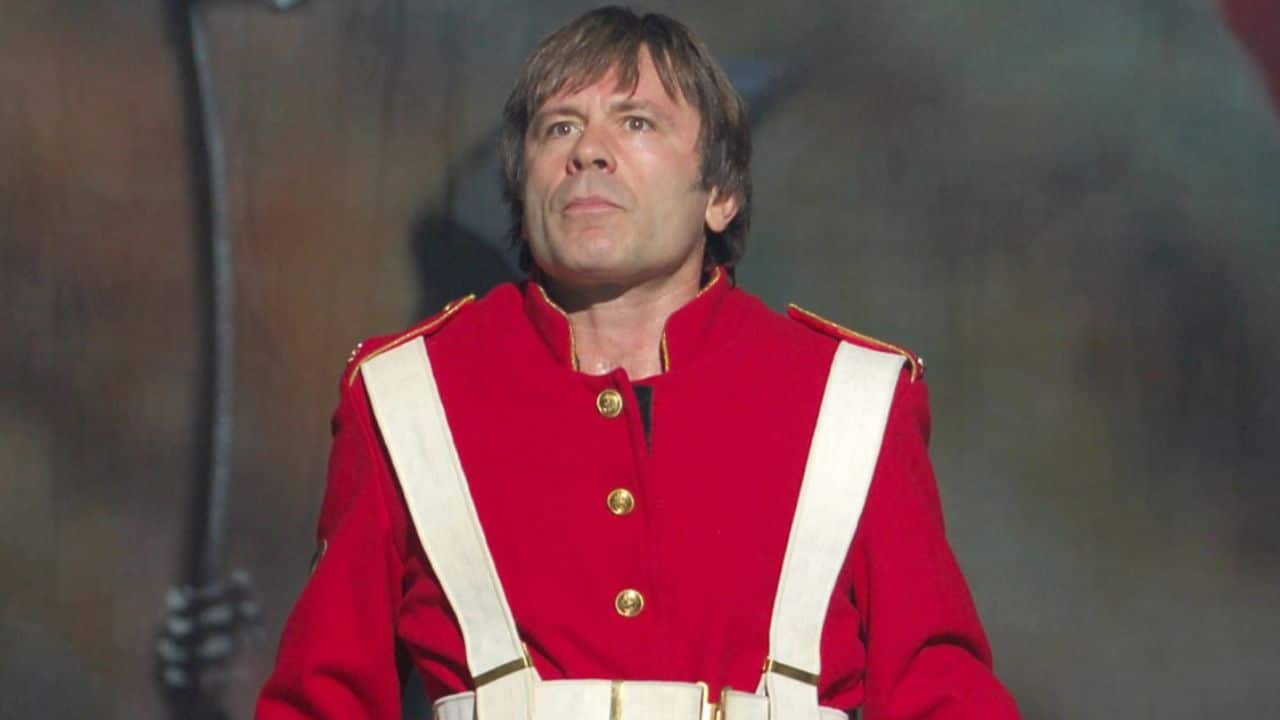 Iron Maiden frontman Bruce Dickinson was a guest on the Full Metal Jackie radio show. The legendary vocalist talked about the band's thoughts on retirement and the generational diversity of listeners they've reached.
Bruce Dickinson, who made himself and his band international stars with the album The Number of the Beast in the early 80s, is currently on a spoken-word tour. Bruce, who started the tour on January 17, has been sharing old memories, rarely-known stories about Iron Maiden during his spoken-word tour.
However, as a guest on the Full Metal Jackie radio show, Dickinson talked about the band's future. Stating that they do not plan to retire, Bruce said that he is still very energetic and enthusiastic and looks forward to new Iron Maiden tours.
"We're not planning to retire at all, really," Dickinson said. "I think we'll probably drop dead onstage. I can think of worse places to drop dead.
"But no, we're not planning on retiring. We're all still firing away [with] loads of energy and loads of enthusiasm, so I can't wait to get back together."
Bruce Dickinson Adds 'There's Loads and Loads of Heavy Metal Fans Who are Girls'
Continuing his words by stating that the band has an intergenerational audience, Bruce said that in the 80s, heavy metal was seen as a misogynistic, male-dominated genre, and this has now changed and many female listeners have it and they are happy with it.
"With respect to our fans, we've got generations of fans now," he continued. "Even at [my] spoken-word shows, I can crack jokes about the age of the audience only because half the audience is, like, my age, but the other half of the audience is often way, way younger. So it's brilliant. We've got this whole intergenerational thing going."
"And, obviously, at the Maiden shows, it's even bigger, the emphasis on that. And huge numbers of women. It's fantastic. 'Cause it always used to be cliché, back when I was starting in the early '80s, that heavy metal was just, like, misogynist, male-dominated stuff… But no, it's not true. There's loads and loads of heavy metal fans who are girls."
Earlier this March, Dickinson had talked about that his new solo studio album. Saying that it will be released this year, Dickinson had added that it is between 50 and 70 percent complete. He also added that he will a few tweaks to the album after the spoken-word tour is over.
"I've been working on it, on and off, since 'Tyranny Of Souls'," he said. "But between lockdowns and albums and [Iron] Maiden tours and everything else, I'm looking for a clear space to actually nail and say, 'Okay, this is what it's gonna be,' and get Roy to put some backing tracks down. And then we can do it.
"So we're at the point now where we've already got anywhere between 50 and 70 percent of the material for the album, depending on what we pick, from things we've already got. And I think we'd like to tweak it a little bit.
"So I've got some time. When I finish this [ongoing United States spoken-word tour] in March, I've got three weeks in L.A. And so I'm gonna be tweaking a few things with Roy. And we'll see where we get to.
"And if we get to the point where we can start putting backing tracks down, then I'll be off touring with Maiden and he can be chipping away doing the backing tracks."
"And the technology exists now, of course, which didn't exist back in the day, to just get on a Zoom call with him and take a listen. We were already going that way on 'Tyranny Of Souls'. He actually sent me a CD of the backing tracks — just rough; no guitar solos; just rough — and I put a set of headphones on.
"I was in Japan on tour at the time, and I just walked the streets of Tokyo at, like, nine in the morning with a notepad, mentally writing words and melodies, and then just flew back to L.A. and did the vocals. And that worked out great; 'Tyranny Of Souls' is a great album."