Bruce Dickinson Gets Angry At Iron Maiden Fans: "Nobody Has To Buy A Ticket"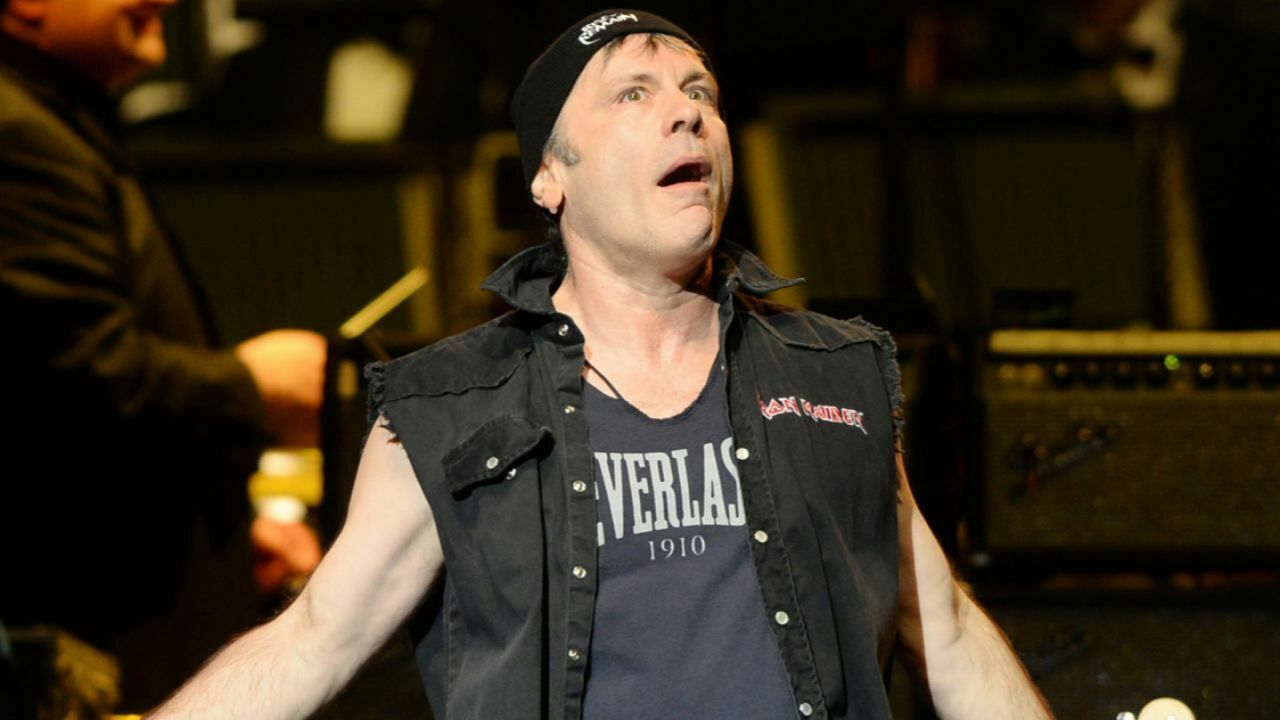 Bruce Dickinson has mentioned the thing his band Iron Maiden decided to make during its live shows in 2022 and claimed that the diehard fans "will probably love" what they'll do. He also got angry at some Iron Maiden fans who would go to shows to hear the greatest hits of the band.
Bruce Dickinson gained international fame for being a member of Iron Maiden. At first, he had joined the band in 1981 after Iron Maiden parted ways with its third vocalist Paul Di'Anno. He rocked the stage until he left the band in 1993 to concentre his solo career when the tensions grew up. In 1999, he rejoined the band and still rocks since then.
Lately, Bruce Dickinson's Iron Maiden is preparing itself to rock its fans during the 2022 leg of Iron Maiden Legacy Of The Beast tour. As you know, the tour is scheduled to kick off in May. In the tour, Iron Maiden targets to play a decades-spanning setlist of fan favorites.
During a recent appearance on the Talk Is Jericho podcast, Bruce Dickinson detailed what they are planning to do during Iron Maiden's 2022 shows. Clarifying a fact about the setlist of the shows, Dickinson made comments that might excite fans. According to him, Iron Maiden is planning to play the entire Senjutsu album in 2022, and it will make diehard Iron Maiden fans happy.
"The plan we've got — it's not really a secret; I think everybody else has chatted about it — we will, I hope, we've talked about doing the entire ['Senjutsu'] album start to finish, but not this time around," Dickinson says.
"And we all appreciate that that is something that really diehard fans will probably love and other people will go, 'Hmmm, I'm not gonna go see that.'
"So the answer is you play smaller venues so that they sell out with just your diehard fans. 'Cause it's a musical thing to do — it's a musical thing."
Bruce Dickinson Gets Angry At Some Iron Maiden Fans
Later then, Bruce Dickinson showed off his emotions against Iron Maiden fans who expect to watch Iron Maiden while they are playing the greatest hits of them. Dickinson got angry when addressing the fact that his band infuriated fans by forcing them to sit through while they were introducing the fourteenth studio album, A Matter Of Life And Death, on tour in 2006.
"Nobody has to buy a ticket," he says. "If you don't wanna go [see us play an entire new album live], you don't buy a ticket. It's gonna be plain as the nose on your face.
"This is gonna be what they're gonna do. So given that, don't complain that they did what they said they were gonna do."
Elsewhere in the conversation, Dickinson went on to clarify what Iron Maiden fans should do before their 2022 shows. Saying that fans should know the first three tracks of Senjutsu, Bruce Dickinson claimed that the album's self-titled song is a dramatic song.
"The 'Legacy Of The Beast' tour, people have all paid their money to see the 'Legacy Of The Beast' show, with Spitfires and flamethrowers and Icarus and everything that goes with," he reveals. "So they're gonna get all that.
"But the first three tracks are probably gonna be the first three tracks on the album. 'The Writing On The Wall' they already know, so everybody should know the first three tracks.
"And I just think the [title track] 'Senjutsu' is just such a great opening song — so dramatic.
"And then once you've done that — and we'll have a stage set to go with it — once you've done that, you're back to the kind of 'Legacy' world at that point. But I think 'The Writing On The Wall' is gonna be a great song — I mean, a crowd singalong song. You can imagine that. It'll be fantastic."
Bruce Dickinson Respects His Band's Fans
Bruce Dickinson has much respect for his band Iron Maiden's fans. Back in September 2021, Dickinson had said about them that they are like plywood, which gets a new layer every year. During the interview, he had also said that Iron Maiden touches from generation to generation.
"I can't speak for every individual Iron Maiden fan, obviously, and I can't imagine what each of them is individually thinking and what kind of nuance they get out of what we do," Dickinson says. "'Cause I think people get different things out of different parts of what we do.
"So some fans will really zone in on some bits. Some of the kind of rhythmic things that we do, some people will be big fans of that; some people will be big fans of Adrian's guitar; some people will be nuts about vocals and therefore they'll follow some of my solo stuff.
"You've got all kinds of shades of opinion, but they all congregate around a central core, which is, 'Yeah, it's Iron Maiden, stupid.' That's it.
"I would say that Iron Maiden fans are a little bit like plywood — we get a new layer every year, and they all just stick together, so eventually we get a table that's, like, ten feet thick.
"And people are going, 'How did you end up with a table ten feet thick?' I said, 'We just never lost a layer.'
"And, of course, we've got people that started in 1983, '84, and we've got people that started in the year 2000, 2005, 2015 — generations and generations."