Corey Taylor Reveals His Honest View On New Political Book Idea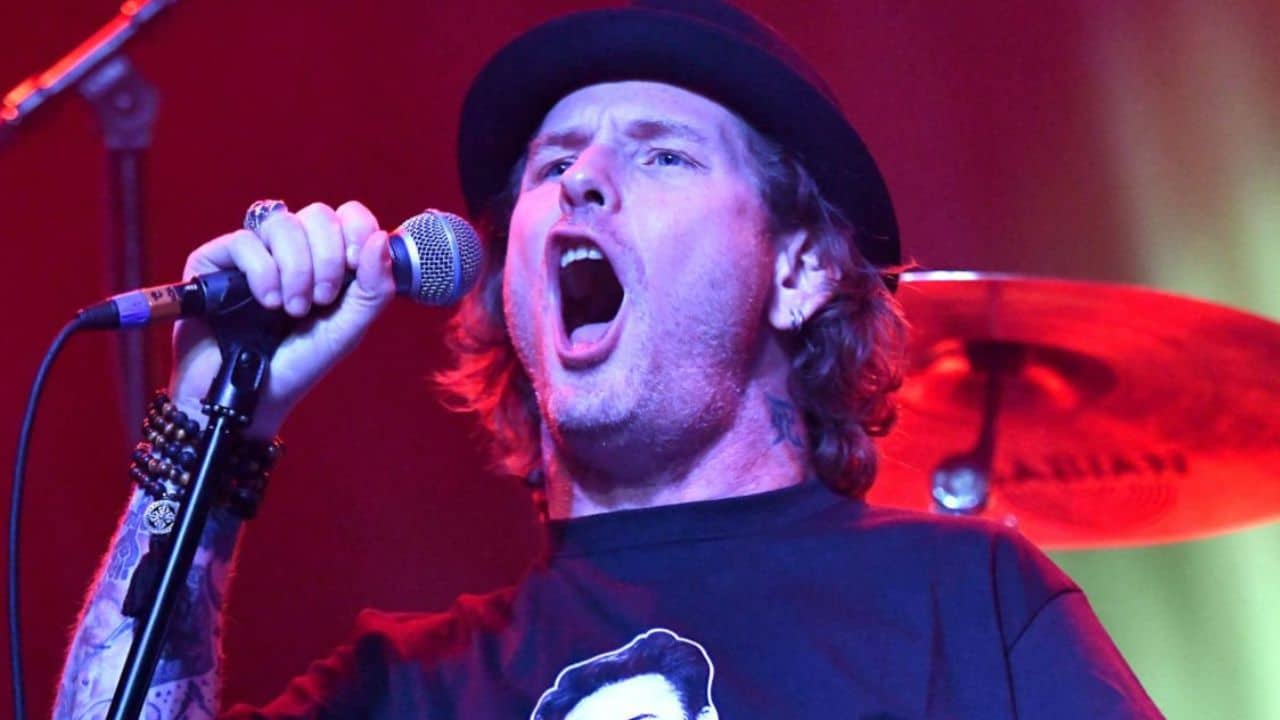 Slipknot frontman Corey Taylor was the special guest on the new episode of Doug Bradley's Down To Hell. In the nearly two-hour-long interviews, Corey detailed if he gonna write a new political book in the future. According to him, his latest book America 51 was a gnarly experience, and he will never gonna write a new political book again.
Iowa-born American singer Corey Taylor is the vocalists for Slipknot and Stone Sour. Corey Taylor has appeared on six studio albums with Spliknot and six with Stone Sour to date. Corey also released his first solo album of thirteen tracks, titled CMFT, in 2020.
On the other hand, in addition to his musical identity, he appeared in the television world and wrote four books so far. Corey, who published his first book Seven Deadly Sins in 2010, communicates directly with his fans in this book, as in his other books. Telling his personal story in the book, Corey Taylor shares with us the choices he made and the sins his choices led him to.
Anyway, going back to the interview Corey and Doug Bradley conducted on March 3, Corey was asked if he would write a new book. Talking about his latest book, America 51, as a gnarly experience, Corey stated that he would never write a political book again.
"I kind of put a pause on the books about five years ago because [my last book] almost killed me," Corey said. "It was such a gnarly, gnarly experience. But I'm actually getting the itch to do another one again. And not just another one but, like, another fun [book]."
When Corey talked about America 51, he said "[it] was very political and and I won't bore anybody with my partisan crap, but it was just the lamentations of somebody who could see that we were in for a very long four years."
"When I wrote that, it was definitely something I needed to say," he continued. "And I was, like, 'You know what? I'm never doing another politics book ever again. I don't even care.'"
Corey Taylor Says 'I'm Not Gonna Censor Myself'
Corey Taylor, who put his fourth book on the shelves in 2017, filtered his own country in his America 51 book. Expressing his opinions outspokenly in the book, Corey wrote about everything from America's politics to race relations and family dynamics.
When co-host Steph Sciullo states that artists don't usually voice their opinions to avoid losing fans, Corey Taylor said that he never censor himself if he has an opinion about an important issue.
"Then they get so bent out of shape when people think that they're fake or they're two-dimensional. It's, like, well, if you acted like yourself, maybe people would get a chance to get to know you and they would see that you're a three-dimensional person. It's this lambastic white-bred bullshit that keeps people from enjoying what they do."
"Early on, I said I don't care if it gets me in trouble. I'm gonna speak my mind. I'm not gonna be a jerk — well, okay, I was a jerk a handful of times — but I'm not gonna censor myself. If I have an opinion about something, I'm gonna say it.
"And I think people find that refreshing. I know it annoys some people, but at the same time, they're, like, at least you know you're gonna get exactly what I think."
Back in this past December, Corey Taylor had talked about the upcoming Slipknot album. Saying that he left 4 songs to sing, Corey Taylor had stated that the new Slipknot album would arrive in Spring 2022.
"The goal right now – and I don't wanna talk out of turn – the goal is to get it ready for mix [in] January so we can get it out two or three months after," he said.
"I have four songs that I have to sing, 'cause I'm redoing one that I wasn't happy with; I listened to it, and I was, like, 'I can do that better.' And honestly, very rarely have I ever had the opportunity to do that.
"So it's actually kind of rad that I'm getting a chance to go in and go, 'You know what? I can beat what I did.' But that's gonna take me five days to get that done. 'Cause I'm gonna do those four songs and then go back through and do punch-up on anything that I'm just not feeling.
"But it's gonna be very, very little 'cause I'm pretty down with everything that I've got. So once that's done, man, it's just a matter of having Joe mix it.
"And I know Clown's been working on the artwork. We're working on a video for… obviously for 'Chapeltown,' but also probably for whatever the first single's gonna be.
"Yeah, it's just a matter of time before we start getting it together."