Nickelback's Chad Kroeger Aims At Fans Who Hate Pantera Reunion Idea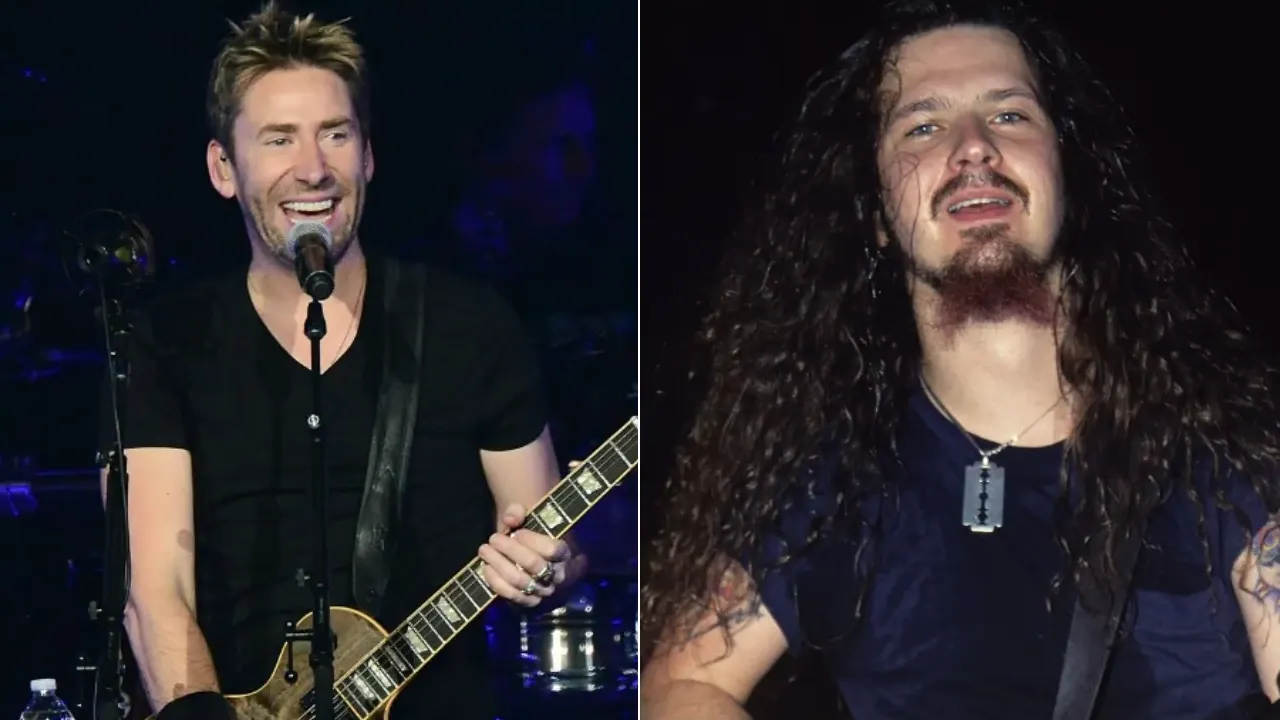 Nickelback frontman Chad Kroeger aimed at fans who hated the Pantera reunion idea, claiming that those haters also will go to shows to see the reunited line-up.
When the first rumors leaked online this past mid-July, it was told Pantera booked a reunion tour with the surviving members that would feature Rex Brown on bass and Philip Anselmo on vocals. It was also disclosed a few days later that the surviving members of Pantera would be joined by Zakk Wylde on guitars and Charlie Benante on drums. It is worth reminding that there were two types of the group at the time; those who thought it would be a great show and those who defended that Pantera's decision to reunite was wrong.
Recently, Chad Kroeger was one of those artists who chimed in the discussion of the Pantera reunion during his conversation with the LA Lloyd Podcast. At first, he recalled the time Pantera announced its disbandment and expressed that realizing not to listen to the band anymore felt devastating. He then mentioned those fans who hated the reunion idea and stated that they would also go to the shows to watch the reunion shows.
Chad Kroeger's Comments On Pantera Reunion Can Be Heard Below
"When you listen to a Pantera record and you think to yourself — well, as we thought for the last, I don't know how many years, since the band broke up, it's, like, 'Oh, I'm never gonna get to see these songs live again,'" Kroeger said, as Loudwire reported. "And it's heartbreaking.
"So the fact that the boys are getting called in from here and there… [I] love Zakk, love Charlie… great guys. I think the fact that they're gonna get onstage and do this… All Phil has to do is just get up there and crush it… as long as Phil brings it, it's gonna be great. Just to be able to sit back and watch those guys to do it up… And I think all the fans are gonna love it.
"Anybody who's sitting back hating on the idea, I think when it comes to town, they're gonna do the same thing that happens with those people that say they don't like Nickelback… They always find themselves at the show. Strangely enough, shocker! It's, like, 'Ah, I hate those guys. They suck.' 'Are you going?' 'Of course.'"
As you know, Chad Kroeger is a huge fan of Pantera, as Nickelback paid its tribute to the late Pantera legend Dimebag Darrell in their song, Side of a Bullet, released in 2005.
Furthermore, the first Pantera reunion shows will be taking place this December. On December 2, the reunited lineup will be playing at the Hell & Heaven Metal Fest in Mexico, as well as booked appearances at South American Knotfest shows.