Richie Ranno Clarify His Opinions For Black Sabbath: "I Didn't Hear Any Incredible Guitar Playing"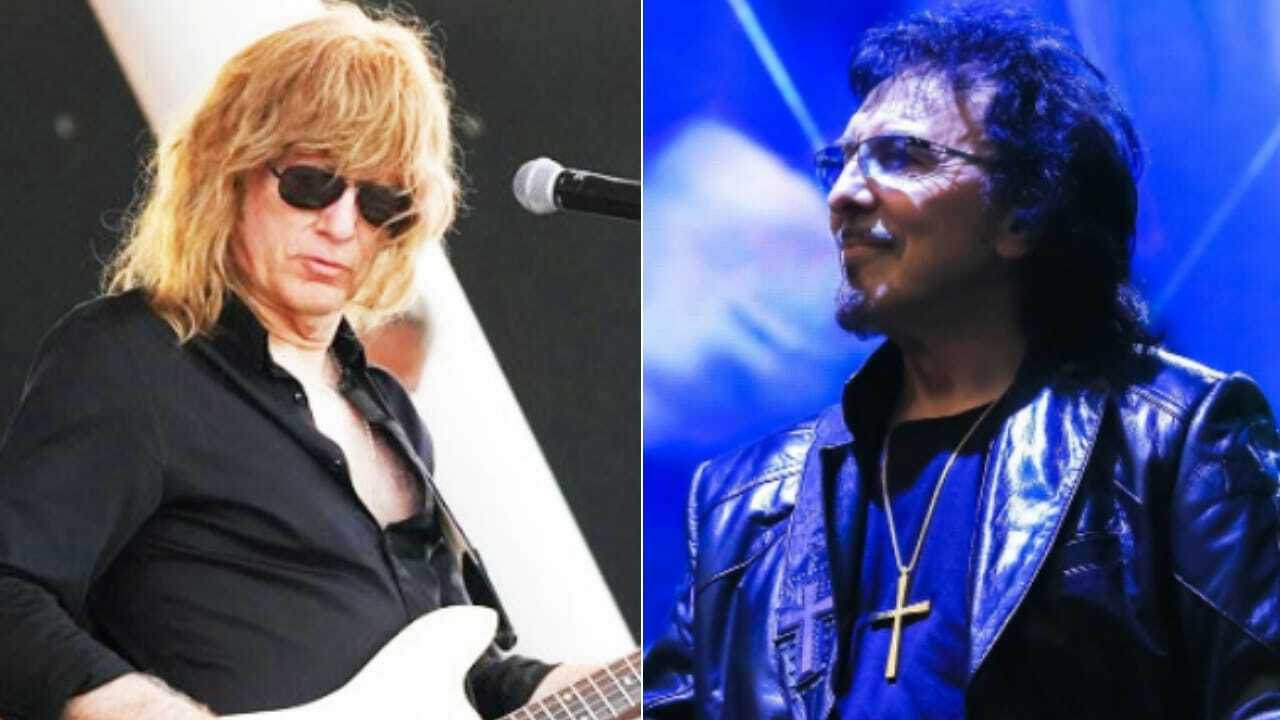 Starz guitarist Richie Ranno did a brand new interview with VW Music. In the interview, there was a question that what Ranno wanted to address in his comments on Black Sabbath and Tony Iommi last month.
In an interview with Ryan Roxie last month, Richie Ranno was asked about his relationship with Ozzy Osbourne's guitarist Randy Rhoads. Sharing his memories of Rhoads, Richie did not spare his opinions about Ozzy Osbourne and Black Sabbath and said that Sabbath's guitarist Tony Iommi at that time did not play guitar at a high standard.
According to Richie, who shared his honest opinion on Tony Iommi, Iommi wasn't playing guitar to an incredible level as the guitarists of Led Zepellin, Deep Purple, and Jimmy Page, Ritchie Blackmore, saying: "I was listening to Led Zeppelin, and Deep Purple, and Richie Blackmore, and Jimmy Page – incredible guitar playing. And Black Sabbath came up – well, I didn't hear any incredible guitar playing."
Anyway, in his latest appearance with VW Music, Richie Ranno talks about what he means in his comments on Black Sabbath and legendary guitarist Tony Iommi. Stating that he does not have a history with Ozzy and Tony, Richie says he only heard great things about Tony.
"I had no history with Ozzy or Tony," he says. "This drove me crazy too because I didn't say anything negative about Tony Iommi. I never would think to either. Honestly, what he's done is excellent. I don't know him, but I only hear great things about him."
"All I said was I didn't hear any incredible guitar playing. That doesn't mean Tony Iommi wasn't great, and it doesn't mean that he was bad."
In the continuation, Richie says that Ritchie Blackmore and Jimmy Page, whom he compares Iommi to, appeal more to his musical sense.
"What I did say was that he wasn't playing like Jimmy Page and Ritchie Blackmore, and no one can argue that. I don't care who it is, you can't argue that he did not play like those guys. And it just so happens that those are the guys that I liked. I've always been drawn to a faster kind of playing, and I don't mean speed playing, I just mean faster music, that's all."
Richie Ranno Says 'I'm Not Saying Anything Bad About Black Sabbath or Tony Iommi'
Richie, who said that he did not have any bad thoughts about Black Sabbath and Tony Iommi, stated that he was admiring that Tony Iommi did not give up despite the accident in his youth and had such a successful career.
"I'm not saying anything bad about Black Sabbath or Tony Iommi, and I certainly never did, it was taken way out of context. If I'm gonna say something bad about someone, it has to be someone who is a pretty big asshole, or fucked me over royally, because I don't do that."
And then he added and said that people were targeting him by posting clips just to get clicks.
"I have a lot of respect for Tony and what he's done. You know, he had a serious accident when he was young, and he overcame that to do what he did. I think that's great. It was an out-of-context quote, posted by people looking for hits, and they got 'em. So they accomplished their goal of getting hits at my expense. So what? I hope they're sleeping well at night."
Back on June 10, Tony Iommi was talking about Birmingham-based bands, he revealed how his band Black Sabbath made his life better and easy to live. He admitted that Ozzy Osbourne, Geezer Butler, Bill Ward, and himself were turned away when they tried to get into a club in their city.
"As you can imagine, we were promptly turned away. We were too scruffy and in most clubs there was a definite dress code and you weren't allowed in wearing jeans. So that was definitely us out."
Tony Iommi then mentioned Birmingham-based artists, saying that his city is the home of worldwide talents. Iommi showed how he loves his city Birmingham, praising his band Black Sabbath and saluting those artists.
"Birmingham has been the home of some fantastic talent from the Moody Blues, Duran Duran, The Spencer Davis Group, Stevie Winwood, UB40, Elo, John Bonham, Robert Plant from [Led] Zeppelin, Beverley Knight, Joan Armatrading, and many, many more," Iommi continues. "That's just to name a few. We've had some great actors, some great writers. You name it. We've got 'em in Birmingham.
"Anyway, I hope you've enjoyed yourselves and thanks so much for visiting."