Metallica's James Hetfield Feels Mentally Collapsed: "I Was Feeling Insecure Like I Can't Play Anymore"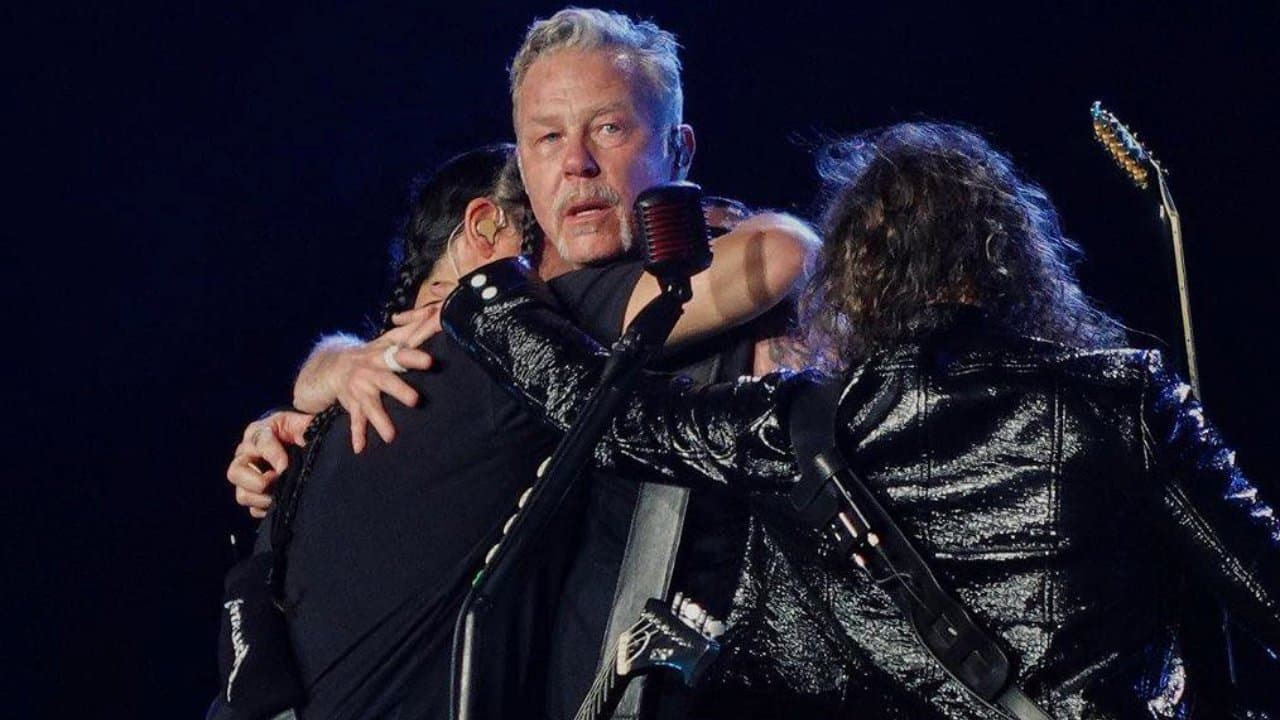 Metallica frontman James Hetfield revealed a few devastating words for their fanbase and admitted that he felt a little bit insecure that he couldn't play anymore. After that, people started thinking if he would retire soon. Luckily, he didn't aim anything about retirement.
James Hetfield is a 58-year-old heavy metal musician born on August 3, 1963, in Downey, California. The singer is known for his works with his co-founded metal band Metallica. Although he met music by beginning piano lessons when he was nine years old, he became one of the most important musicians in rock for his talents in playing guitar, writing unique songs, and his incredible voice.
James Hetfield's contributions to Metallica include numerous great things. When the singer appeared on the band's every one album, he is the writer of the band's beloved songs Seek & Destroy, Master of Puppets, Welcome Home (Sanitarium), Sad But True, Enter Sandman, Nothing Else Matters, and more. With his existence in music, which has been going on since 1981, James Hetfield has continued to be an inspiration for people.
As time goes on, the musicians feel very tired both because of their age and because of the live shows and travels they have done for decades. There is no doubt that James Hetfield is one of those musicians who feel tired. It is understandable because he didn't give up carrying his band to rock their fans over the world while he was struggling with serious health issues and entering rehab for his alcohol issues. Even though he got tired mentally of playing and traveling over the world, there is still Metallica because they are a great family.
We are saying they are a great family because Metallica proved it during the band's live show at Estádio do Mineirão in Belo Horizonte on May 12. When James Hetfield mentioned his current health that was devastating fans, he showed off how his band members hugged him to encourage him. He said he felt he couldn't play anymore.
"I've gotta tell you I wasn't feeling very good before I came out here," James said during the live show. "I was feeling a little bit insecure like I'm an old guy, I can't play anymore, all this bullshit that I tell myself in my head."
James Hetfield Reveals How His Bandmates Helped Him Mentally
In the continuation, James Hetfield revealed his bandmates' helping him mentally to encourage him. Stating that Metallica members told him that they got his back when he felt alone, Hetfield thanked them and saluted fans, saying they are not alone as well.
"So I talked to these guys, and they helped me, as simple as that," he continued, revealing how Metallica members helped him. "They gave me a hug and said, 'Hey, if you're struggling on stage, we've got your back.'
"And I tell you, it means the world to me. And seeing you out there, I am not alone. I am not alone, and neither are you."
Back this May 10, James Hetfield revealed rhythm guitarists that influenced him. Praising Tony Iommi from Black Sabbath by saying that he is leading the song with his riff, James then added that Johnny Ramone helped him to develop his fast down picking technique.
"I'm kind of a little bit of a barbarian when I play," James said. "[I'm] always interested in the riff. It was the foundation of the song.
"Tony Iommi, he's ruling the song with his riff and everything else joins him. You know, Johnny Ramone, lots of down picking lots of you know, just fast down picking. That helped develop my style.
"So kind of a combination of punk rock and heavy rock at the time you know, turned into just the down picking style and with melody along with it."